There's a new bakery and café brewing Uptown in the former home of ManhattanJack.
Gracious Bakery + Café is slated to open a new location at the Pyrtania Street storefront as soon as early November.
It will be the fourth location for Gracious, and it will follow a similar format to the original, serving cakes, pastries and breads, quick brunch and lunch sandwiches and coffee.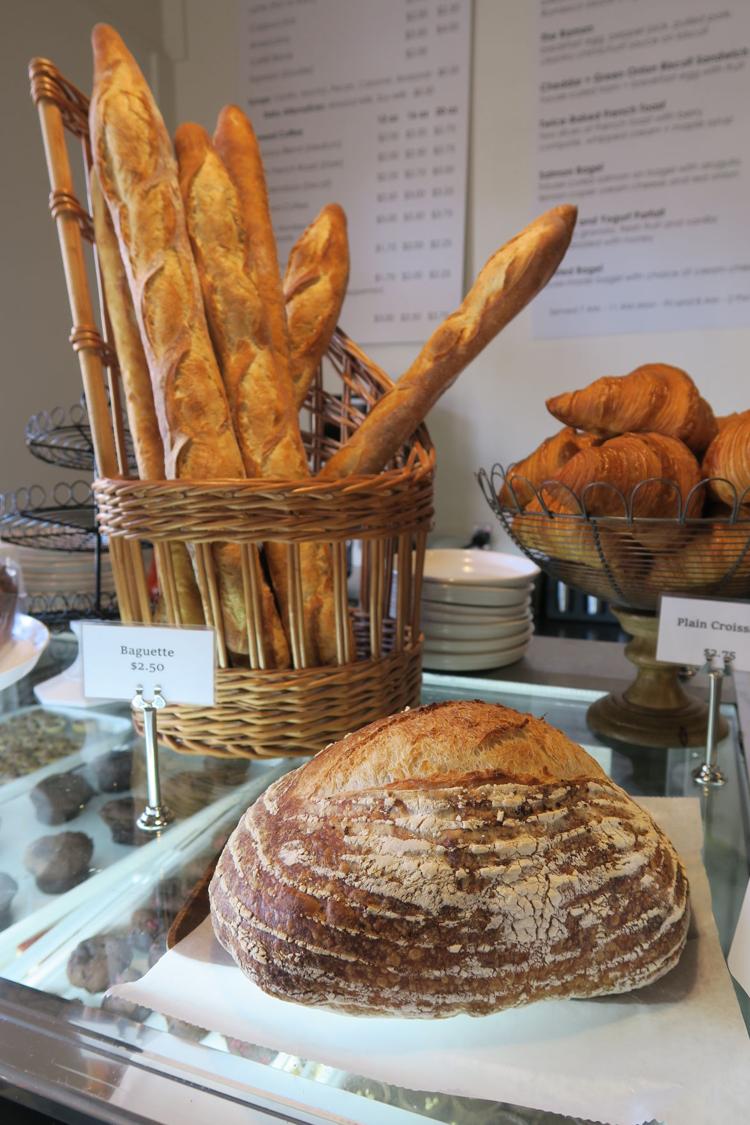 The new location will fill a void left by the abrupt closure of ManhattanJack in July, and it marks the continued expansion of another homegrown bakery brand.
Local couple Megan and Jay Forman started Gracious in 2012 with a bakery and café on Jefferson Davis Boulevard in Gert Town.
Megan had been pastry chef at Bayona and Sucre, and together the couple has gradually grown their business with a commissary and catering outlet nearby on Earhart Boulevard and then another café on St. Charles Avenue, taking over the longtime home of the sandwich shop the Grocery.
Gracious is known for its traditional pastries and also specialty products, like its pretzel croissant and the "Kermit Cruffin," a muffin-shaped croissant with cinnamon. It's become a season source for king cakes and an anytime stop for quick meals.
The new location has more room for cake and pastry displays, and more café space too. The Formans plan to expand their menus here with frozen coffee drinks and waffles.
Though this Prytania Street spot is about a mile and a half away from the St. Charles Avenue shop, Megan Forman said they're confident that in the bakery and coffee business you can't be too close to potential customers.
"In New Orleans, people are very neighborhood oriented, they tend to stick with what's right there in their neighborhood," she said.
New Orleans has lately seen more small bakeries around town. For example, Beth Biundo Sweets opened Uptown on Barrone Street over the summer, and Bywater Bakery debuted downriver early in the year. The long-running Maple Street Patisserie closed its Uptown location this year, however, shuttering Maple Street Deli et Deli over the summer.
The new Gracious location will be open daily, from 7 a.m. to 6 p.m. on weekdays and from 8 a.m. to 4 p.m. on weekends.
4930 Prytania St., slated to open early November
Each year, the king cake faithful count the days to Jan. 6. It's the Epiphany, the official …
After hitting the streets with a food truck and running a stand in a multi-vendor food hall,…
In deepest summer, there is a certain mindset in New Orleans that regards the outdoors as en…