It's been a few years since the Saints won the Super Bowl, but certainly the memories of that day are etched into the cortex of fans in New Orleans.
What I don't remember, however, is what I ate. Super Bowl Sunday can be as much about the food as the gridiron, depending on who's playing. But when the Saints finally made it to the big game, I was too occupied clinging to hope to hold onto a plate.
I don't need to remind anyone in the Who Dat nation that this weekend's Super Bowl Sunday will be much different with the New England Patriots facing the Atlanta Falcons. That's not the most thrilling prospect for Saints fans. But at least it is an excuse for one last football feast this season.
When it comes to football food, the chicken wing rules the roost, and this time around, I'm on the chicken wing bandwagon, too. After all, could there be any food more appropriate for a Falcons Super Bowl appearance than wings?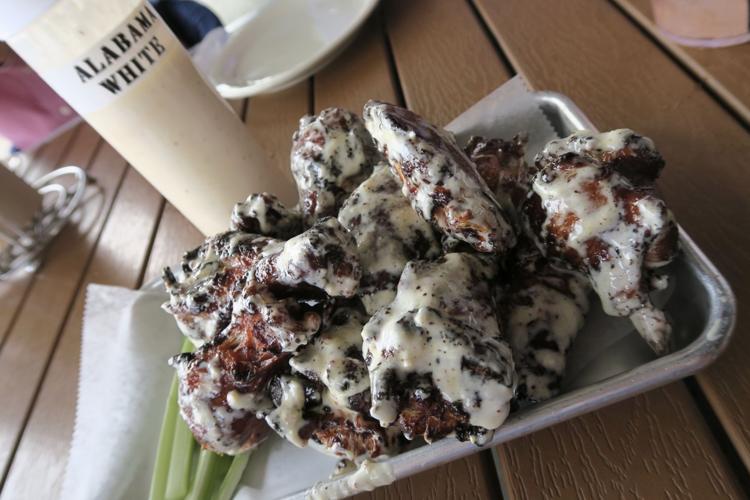 For those hoping that Sunday's outcome will preserve the Saints' Super Bowl ring bragging rights over Atlanta, wings fit with an "eating the competition" theme that's common to game day food. It becomes finger food as effigy, and a Falcon with fried wings can't fly, much less rise up.
On the other hand, there are people in Who Dat country pulling for the Falcons. Maybe they're Atlanta expats or even just Patriots haters (they are rumored to exist). Perhaps for them, hoisting a gloriously spicy wing could be a sign of solidarity.
For either camp, New Orleans offers an increasingly rich habitat for wing lovers, and my favorites for game day parties or bar-top noshing tend to fall into a few distinct categories.
Old school, new school
One is the old school New Orleans takeout joint, which follows a subset of the city's infatuation with fried chicken. These are spots to order wings for the multitudes. Curb appeal is low to nil, but the party tray bargains are strong and the wings can be addictive.
Fried chicken gets people fired up, and so did the news that New Orleans would have a new fe…
A banner example here is McHardy's Chicken & Fixin (1458 N. Broad St., 504-949-0000), where batches of wings by the 50- or 100-count come out with the same crunchy interior and light pepper flavor as the mixed fried chicken orders. Wing Snack (759 N. Claiborne Ave., 504-827-0602), an outpost under the roar of the elevated interstate, serves a similar role with a different style wing, fried under a thinner coating and tossed with a variety of sauces that runs longer than a sno-ball stand menu.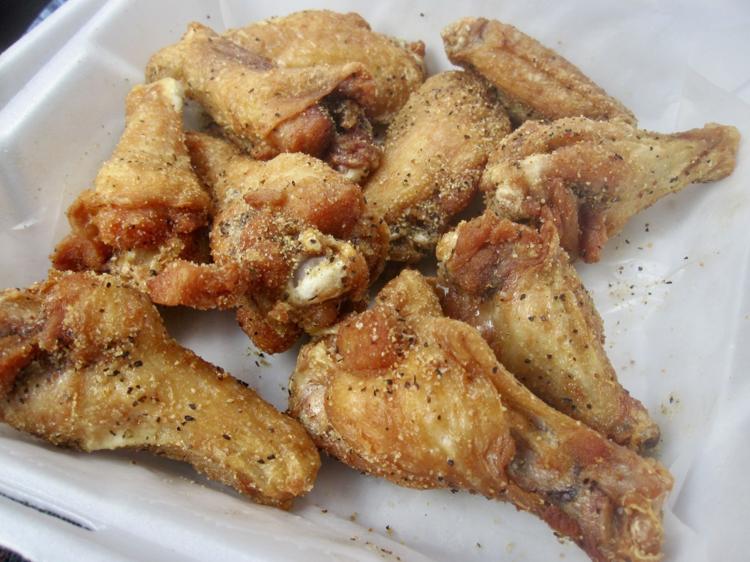 Bayou Hot Wings (6221 S. Claiborne Ave., 504-865-9464) presents a much-updated, new school version of the takeout wing joint. Fried shrimp and gator and frog legs join the menu, and the sauces are unique and very flavorful. Try the "bayou sweet heat" for a streak of Crystal hot sauce flavor, the "bayou beast" for a searing experience or the sweet-hot Korean style for a different type of spice.
Lemongrass is greener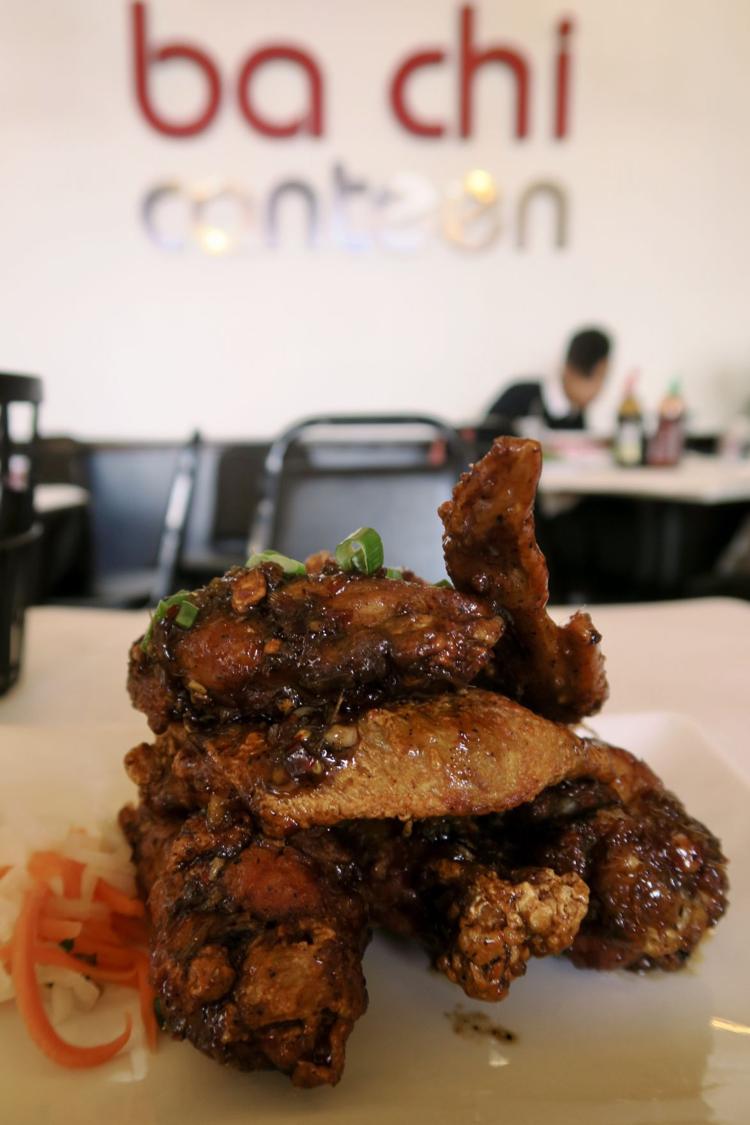 With its Asian sauces, Bayou Hot Wings shares some heritage with another chicken wing subset, this one coming from the region's Vietnamese food culture. Lemongrass and tamarind and garlic butter and lime-spiked salt and pepper sauce coat wings in this style. Tan Dinh (1705 Lafayette St, 504-361-8008) in Gretna and the same family's Uptown offshoot Ba Chi Canteen (7900 Maple St., 504-373-5628) are standout specialists.
In Mid-City, a similar style of Asian-inspired wings are the calling card for MoPho (514 City Park Ave., 504-482-6845), and its barroom sibling at Finn McCools' Irish Pub, the tavern window Rum & the Lash (3701 Banks St., 504-486-9080), which serves the same wings next to a lip-smacking "funky fermented" Buffalo style and more conventional sauces.
Smoking wings
Another path for wing lovers has been cut by the city's growing number of barbecue joints, where smoked wings are menu staples and catering tray specialties.
It was just such a tray that first led me to Blue Oak BBQ (900 N. Carrollton Ave., 504-621-9837). They are deeply smoky and so flavorful from the slow cooking they really don't need sauce, though the house barbecue sauces are available.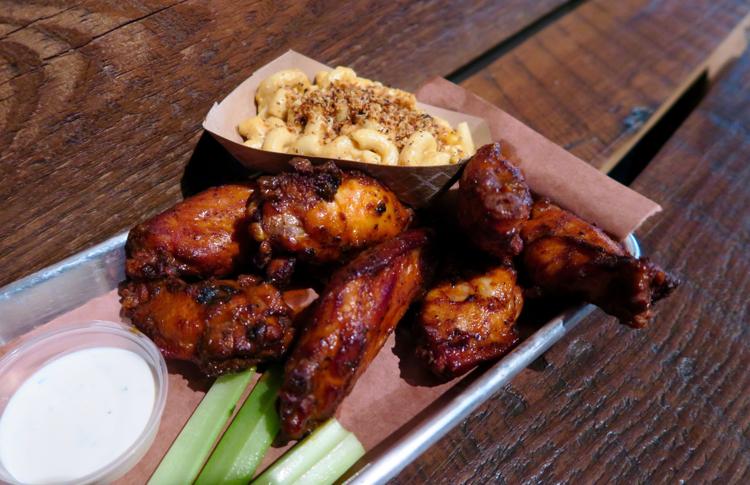 Smokehouse wings at McClure's Barbecue (3001 Tchoupitoulas St., 504-301-2367), inside the NOLA Brewing taproom, and the Mid-City newcomer Frey Smoked Meat Co. (4141 Beinville St., 504-488-7427) also give great smoky meat that peels off the bone and distinctive house barbecue sauces (try the "NOLA East" Asian style at McClure's; the horseradish-spiked Alabama white at Frey).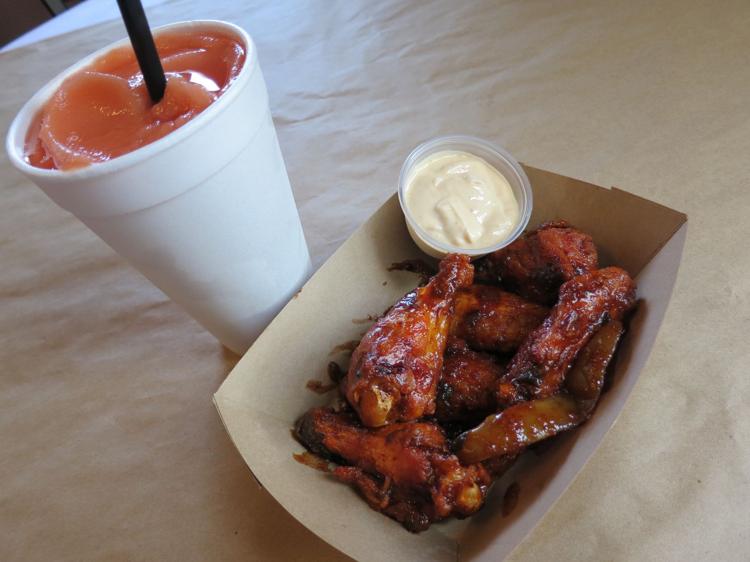 At Bourrée at Boucherie (1510 S. Carrollton Ave., 504-510-4040), a combination butcher shop/eatery/daiquiri shop, a few of the styles above come together under one roof. The barbecue portion of the operation here produces smoked wings next to the fried ones, and a spicy/fermented kimchi sauce and a sweet mango sauce bring Asian flavors next to the jerk and Buffalo varieties.
Dining in New Orleans always has been big, but these days, it's been growing and changing li…