The New Orleans Culinary & Hospitality Institute, a school aimed at forging new paths in the restaurant business, is about to start its own journey.
With NOCHI's inaugural class slated to begin in January, the school's founders opened the doors to its New Orleans facility this week for an early tour for supporters, media and future students.
While they were at it, they rolled out a pitch for community support in the project's final stretch and got a boost from one of the biggest stars of the food world, Emeril Lagasse. Through his own nonprofit foundation, the celebrity chef pledged a dollar-for-dollar match for new contributions to NOCHI, up to $250,000.
"Take part in showing the world that New Orleans is not only a food capital as a dining destination but a capital for food education as well," Lagasse told a crowd assembled in NOCHI's banquet room.
NOCHI is envisioned as a different approach for workforce development in the hospitality sector, one of the city's economic and cultural cornerstones.
Ti Martin, co-founder of NOCHI and a co-owner of Commander's Palace, said the mission of the school is to accelerate the career path in the restaurant industry with a formal education tailored to fast-track advancement.
"They'll get credentials that lead to leaps up the career ladder," Martin said of the school's students.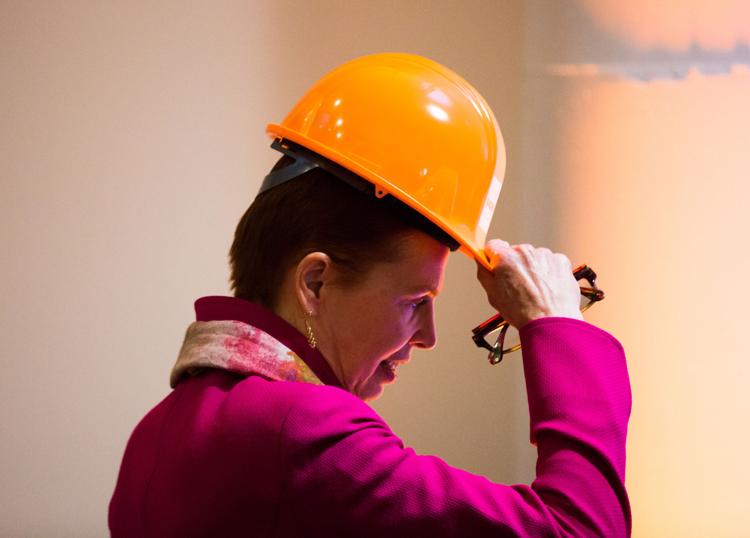 Dickie Brennan, Martin's cousin and proprietor of his own Dickie Brennan & Co. restaurant group, is another co-founder of NOCHI. He expanded on that idea.
"We have the most talented people who can really cook, but they don't have a formal education that can take them to the next level," Brennan said.
Can't see video below? Click here.
The school has been years in the making, taking shape slowly in vacant buildings at the corner of Carondelet Street and Howard Avenue, a block from Lee Circle.
It encompasses five floors and 93,000 square feet in a succession of interconnected properties. There are gleaming, window-lined rooms devoted to teaching kitchens and class space, specialized labs centered on baking and food science, and event halls and a pair of rooftop terraces.
NOCHI is scheduled to launch Jan. 7 with a small inaugural class of about 15 students. The 20-week curriculum is designed to scale up to teaching 300 students a year.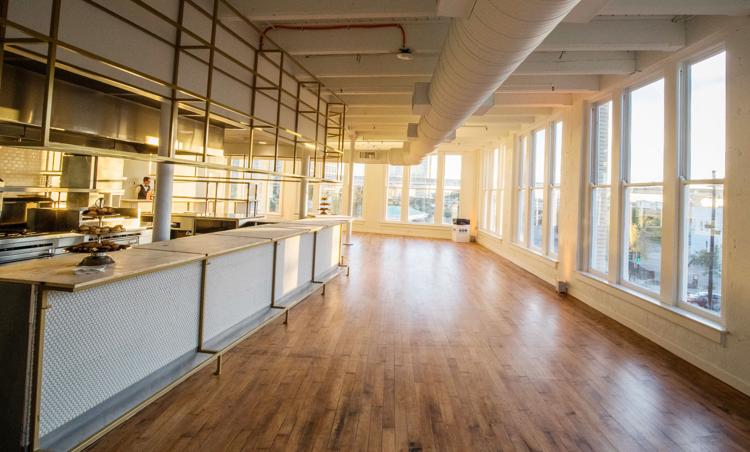 One of those first students is Bria Chambers. The 25-year-old New Orleans native lived in Atlanta for years after Hurricane Katrina but returned home eager to start a new career. She tried nursing school but felt continually drawn to the food business.
"The kitchen is where I felt at home," she said. "One day I saw a NOCHI sign roll by on a bus ad, and I told myself, 'You know, I'm going for it.' "
She has already started a catering company, called Cooking the NOLA Way, and she intends to one day open her own restaurant. She believes NOCHI will help make it happen.
"I know I have the skills. I have the desire. What I need is the education to put it all together," she said. "I think this will show me how to get there."  
The NOCHI program is aimed at the need for qualified staff that many in the local hospitality industry have identified as a crucial issue.
The founders say it will set a different pathway than conventional culinary schools and other training programs in the region offer. The goal is not to get a two-year or four-year college degree but rather to quickly learn the skills to advance and accelerate a culinary career.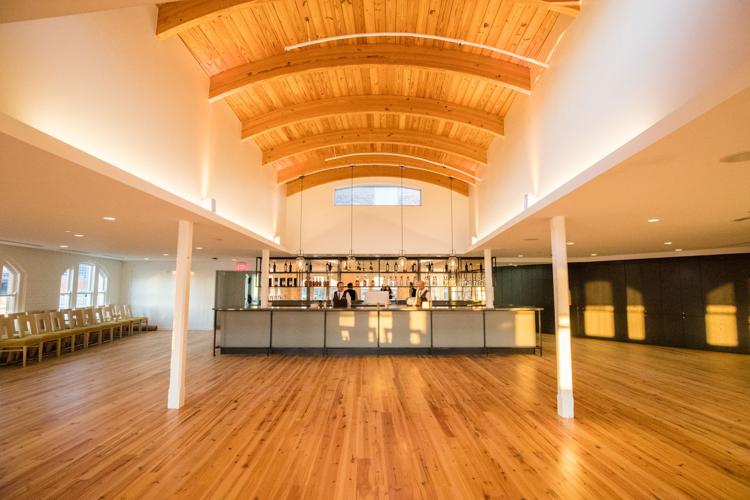 In addition to Martin and Brennan, NOCHI was co-founded by George Brower, a local developer and tax credit specialist.
They've been assembling pieces of the project since 2013, working with Executive Director Carol Markowitz as the ambitious project has gone from drawing board to brick-and-mortar reality.
Markowitz said NOCHI has already brought in $8 million in funding toward its $12 million capital campaign goal.
The pre-opening tour, held Nov. 27, coincided with the birthday of the late Ella Brennan, Martin's mother, Dickie Brennan's aunt and Lagasse's avowed mentor. Ella Brennan hired a 23-year-old Lagasse as chef at Commander's Palace in 1983.
The birthday of the culinary legend, who died in May, held clear emotional resonance for NOCHI's founders and backers as they spoke about their mission.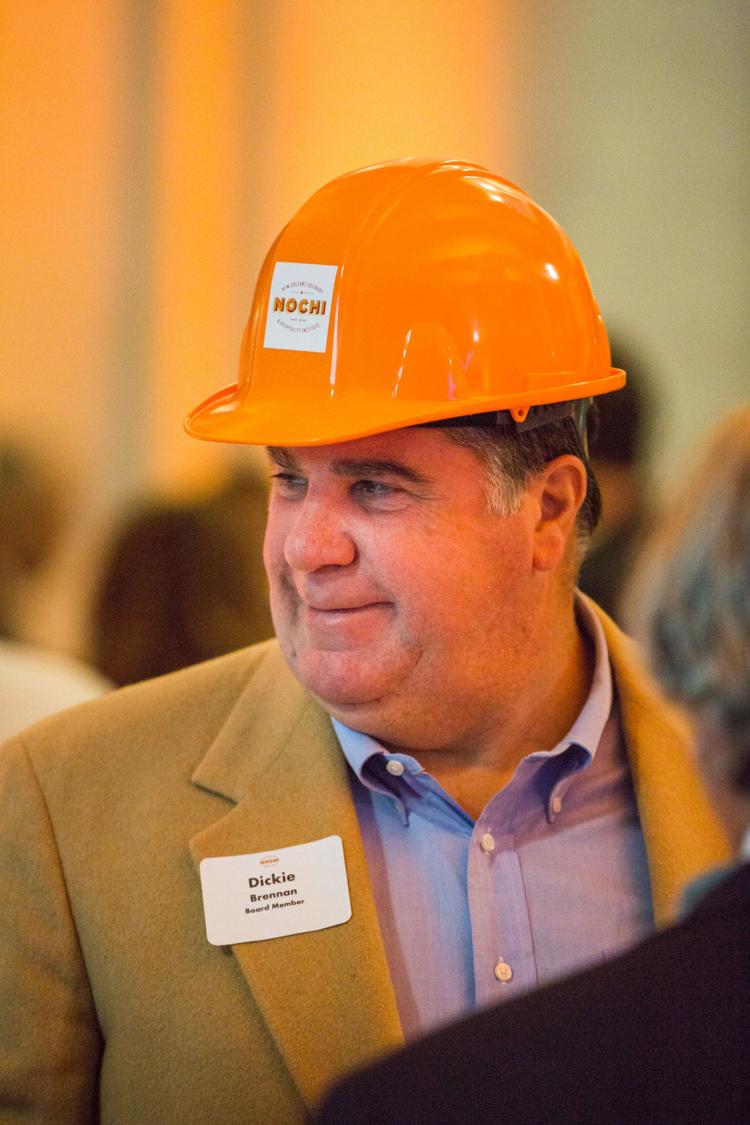 "While New Orleans remains a culinary capital, we must continue to grow and educate the next generation of culinary leaders," Lagasse said.
"It's about culture and adding something that's missing: education," said Brennan.
The school has emerged in a cluster of properties — originally built a century ago for a furniture store — that was previously destined to be an arts center called Louisiana ArtWorks. Though it soaked up millions in funding, Louisiana ArtWorks proved to be a massive boondoggle that never fully opened.
A few years after that project ground to a halt, the property was acquired by NOCHI from the city through a bid process in 2013. The organization later sold it to the Ernest N. Morial Convention Center with an agreement in place to have NOCHI operate it as a culinary school. Martin said the Convention Center's investment was a key piece of moving NOCHI forward.
As a training institute aimed at a clear industry need, NOCHI appears to have broad support. One backer, for instance, is the North American Association of Food Equipment Manufacturers, a trade group that is contributing an estimated $5 million in cooking equipment to the school.
Another important component is Tulane University's A.B. Freeman School of Business, which is leasing about 25 percent of the property from NOCHI.
Tulane won't run culinary classes here but rather will offer business courses aligned with the hospitality sector, in areas like financing for hospitality start-ups or new product and service development.
The public will be able to access NOCHI through workshops and classes on culinary topics.
It's one thing to say that a place has culture. It's another to witness how the people of that place share a culture, how they use it, how it …
The first thing I ate at PeeWee's CrabCakes on the Go were the crabcakes, because they're right in the name.
About a year from now, if all goes according to plan, the first students will walk through the doors of the New Orleans Culinary & Hospita…