A new eatery is now taking shape at the former home of Square Root, which for a few years was the most ambitious restaurant in New Orleans.
Gris-Gris will be a much more casual restaurant led by chef/owner Eric Cook. He aims to create a modern neighborhood eatery for New Orleans and Southern flavors in the Lower Garden District.
"It will be our food, New Orleans food," said Cook. "New Orleans has always had its neighborhood restaurants, but it's not as easy to find New Orleans food anymore. That's what we'll do here."
Gris-Gris is slated to open by Aug. 1 at 1800 Magazine St., which has been empty since Square Root shut down at the end of 2017.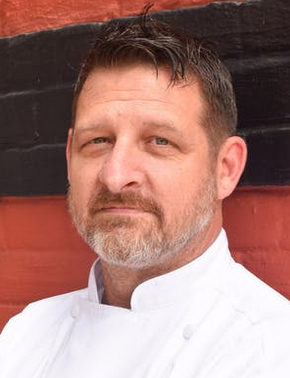 It's a striking building at the tip of a triangular block. Gris-Gris will extend across two floors, with a dining room and open kitchen downstairs and a bar upstairs, where a broad, wrap-around gallery provides outdoor seating as well.
Cook is a New Orleans native, a Marine Corps veteran and a lifer in local kitchens. He first learned his chops working at Brennan's under chef Michael Roussel, polished them at Commanders Palace and went on to lead a number of restaurants around town, including the American Sector, Bourbon House and, most recently, Tommy's Cuisine.
Gris-Gris is the first restaurant of his own, and he's developing it closely with partners, family and his longtime collaborator, Brooke Foster. She will be executive sous chef at the new restaurant.
Gris-Gris will be much different than its predecessor at this address, though practically any restaurant would be.
Square Root was opened in 2014 by chef Phillip Lopez and his partners, who also ran the restaurant Root in the Warehouse District and later opened a few more eateries downtown, which have subsequently been redeveloped.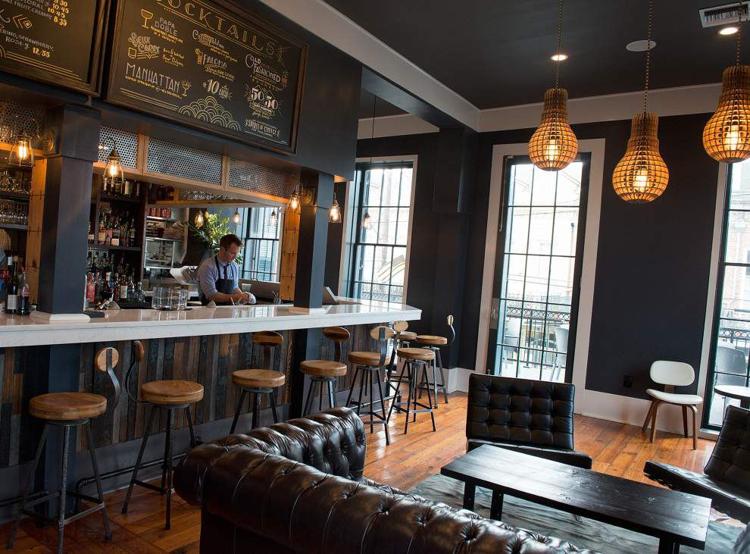 It was devoted to a chef's tasting menu concept, designed around an open kitchen lined by a dining counter with just 16 seats. The fixed menu served each night could run up to a dozen or more courses. Individual dishes were small but could pack in many ingredients, story lines and culinary special effects (the "magical muffuletta," for instance, was the size of a chess piece built on a meringue "bun" that dissolved on the tongue).
It was avant-garde cooking in a stylish package, with a rigid reservations system and a sky-high price tag. Dinner started at $150 per person, before drinks. The second floor was a lounge called Root Squared, which had a more relaxed approach and a separate menu.
By 2016, however, Root had closed on Julia Street and the second floor at Square Root was recast as a restaurant-within-a-restaurant, also called Root. The whole operation shut down after a final service on New Year's Eve.
Cook and his crew are keeping the restaurant layout the same for Gris-Gris but they plan to use it differently.
To him, the open kitchen looks like a perch to engage with diners, and also a platform for a range of special events, from receptions and banquets to guest-chef appearances, classes and tastings.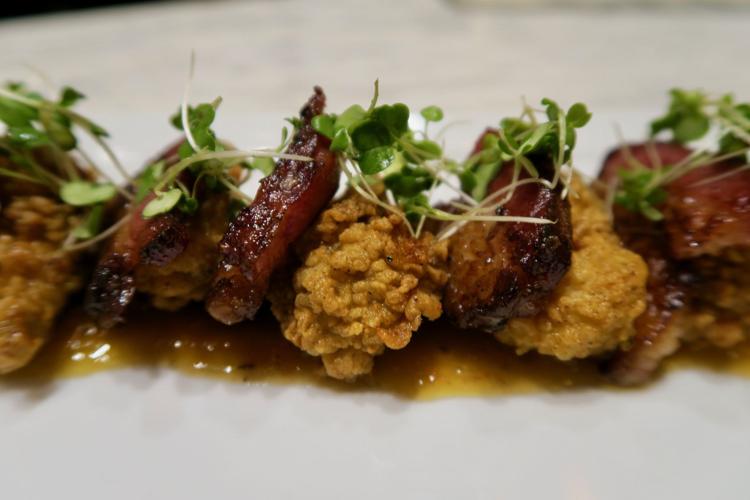 "I'm excited to be back on the line in front of folks, doing my thing," said Cook. "We have a great crew. It's just about making good food, having a place the neighbors want to come to every week."
While the menus are still being developed, Cook said one dish will be his fried oyster BLT, which he's served at some of his earlier career stops. It's not a sandwich, but rather an umami-laden layering of oysters, bourbon-cured pork belly and cherry tomato jam.
Gris-Gris will serve dinner and lunch.
1800 Magazine St.
Slated to open August, 2018
There will soon be a new name serving the beignets and café au lait in City Park, and it's a familiar one.
La Provence, the landmark French restaurant in Lacombe, has closed after nearly half a century in business.
Magazine Po-Boy & Sandwich Shop had a timeless feel, something held between the terrazzo floor and the hand-painted menu board of po-boys …