At Royal Brewery New Orleans, you can feel the rumble of trucks rolling in adjacent storage yards, hear planes flying low toward Lakefront Airport and see the tops of ships in the Industrial Canal, just over the lip of the levee at the end of the block.
Lift a pint at its tap room, and you can taste another industry revving up as the return of craft brewing takes root in New Orleans East.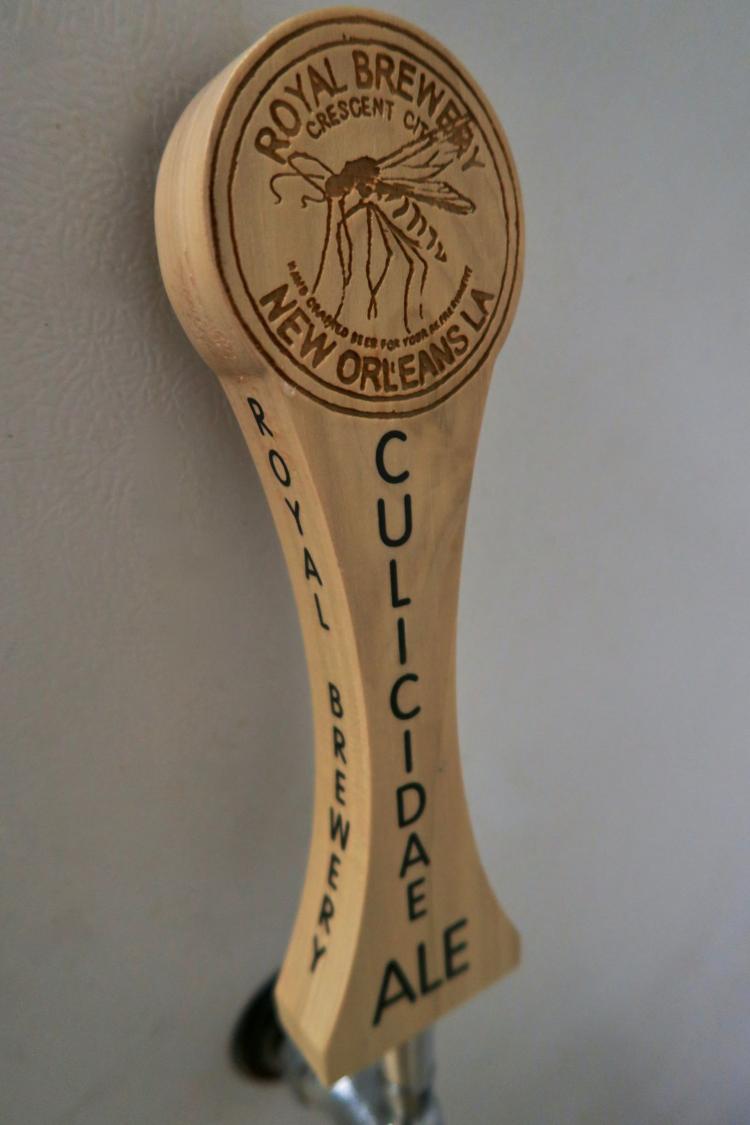 Royal Brewery officially opened May 27. It was the debut for a brewery that has been a long time coming, and one that brings the city's nascent craft brewing industry to a different part of town.
Louisiana now has more than 30 breweries in various sizes and formats, from restaurant brewpubs that serve their beer only on-site to larger operations. New Orleans alone now has a dozen brewing operations; most have debuted in the past few years.
Just last month, for instance, Port Orleans Brewing Co. opened Uptown on Tchoupitoulas Street.    
Royal Brewery was developed by Raymond Pumilia, who built a career in the production side of the local film business, and Mandy Pumilia, founder of the marketing firm Picnic Media.
The couple have set up shop in an industrial park just off Downman Road near the lakefront, where they have room to grow.
"I think the city's passion for beer has been revived. We're all about having more Louisiana beer out there," said Mandy Pumilia. "We're excited to be part of this. The idea that we can increase and develop an industry in the state of Louisiana is massive."
They're beginning with an American pale ale dubbed Culicidae Ale, after the scientific name for mosquitoes. It's a robust, hoppy beer with a malty flavor and deep amber color. More beers will come as the brewery ramps up, including a "Termite Loger."
Royal Brewery is a production brewery, meaning its primary aim is supplying beer to bars and restaurants and, eventually, retail shelves. The Pumilias expect to begin keg distribution soon after the launch, with canned beer to come later.
The brewery also has a tap room for visitors to get beer straight from the source.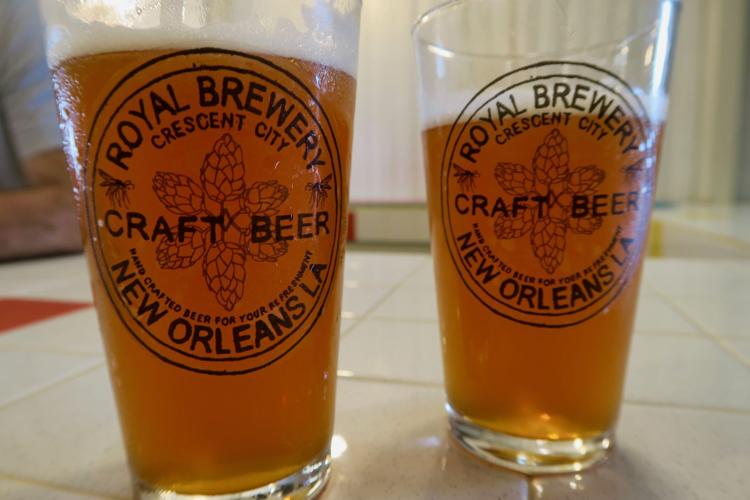 The bar for Royal Brewery's tap room looks both mid-century-vintage and brand-new. That's because it started life as a prop for "The Astronaut Wives Club," a TV series on which Raymond worked. It was built to be a poolside bar for a 1960s-era motel in the show. Now, it feels like a beer-lover's oasis, tucked away down a side street between its hardworking neighbors.
When Raymond Pumilia talks about his beer, the discussion tends to comes around to food, and specifically to New Orleans food.
"When we set out to make a beer, it's like we're cooking: What flavors do we want to create?" he said. "Drinking our beers, and drinking other beers around town, it's like comparing roux from different kitchens."
It's not hard to find a drink in New Orleans. But getting a beer straight from the source at…
Appropriately enough, the Pumilias field-tested their beer at crawfish boils and barbecues in the backyard of their home on Royal Street — whose address inspired their brewery's name.
They want to make easy-drinking beers that complement Louisiana cooking, with a sideline in some more exotic brews and one-off custom beers for the tap room and for special events down the line.
"We're not beer snobs. We're beer lovers," said Michael Ogden, the operation's head brewer.
Ogden made beer at Abita during some of that north shore brewery's formative years, from 1996 to 2002, and later worked at Covington Brewhouse.
He'd been out of the brewing world for a while when the Pumilias lured their longtime friend back into the business. Today, he's clearly buoyant on the prospects of beer in New Orleans.
"I need ankle weights to stay on the ground," he said. "This has reignited my whole passion for the business. It's something I really feel in my soul."
7366 Townsend Place, Building B, 504-415-8444
Tap room hours: Thu. and Fri. 4-9 p.m., Sat. and Sun., 11 a.m.-9 p.m.
A new brewery builds a reputation one beer at a time. At the latest brewery to emerge in New…
As a chef, Jess Bourgeois is in his natural domain in the kitchen of his new restaurant Lula…