The renovation that turned a stately 19th-century residence into the modern Uptown restaurant Cavan left the imprint of time intact.
It's an asset you can't quite calibrate but one you can feel in the tattered grandeur of its parlors, between the smooth-curving stairs and intricate plaster work and in the street-framing views from its front porch.
The food at Cavan took some time, too. Now though, with a new chef and a much-evolved menu, it feels like a restaurant with a strong sense of place also has found its voice.
Since Cavan opened early in 2016, I've had no lack of reasons to visit. I've come to the second-floor bar after Uptown events and to happy hours on the patio before dinner down the street. I've had impromptu date nights with my wife, and I've brought out-of-towners I knew would swoon over its old New Orleans ambiance.
What I couldn't find was a compelling identity for the food. Neither, it seems, could the kitchen, which saw two successive executive chefs depart within about a year.
But I stuck with Cavan, partly for its setting and because I've seen how its operators — local hospitality group LeBlanc + Smith — have progressively developed two other restaurants, Sylvain and Meauxbar, into consistent keepers.
Then one evening, the blue, etched-glass door at Cavan swung open as usual, the hostess led us to our seats and, as the meal unfolded, it clicked.
It was the jerk drum, redolent of island spice, herbal and earthy enough to make the fish itself taste sweet, all draped with cooling, thick, sweet potato beurre blanc. It was the she-crab soup, loaded with muscular crab lumps and also the essence of crab in its creamy body. And it was some fishing camp charcuterie, a smoked red snapper dip to spread over bubbly-crunchy chips that looked like Asian prawn crackers and tasted like crab.
It felt a little like modern Southern, a lot like contemporary Louisiana and, finally, like it belonged here.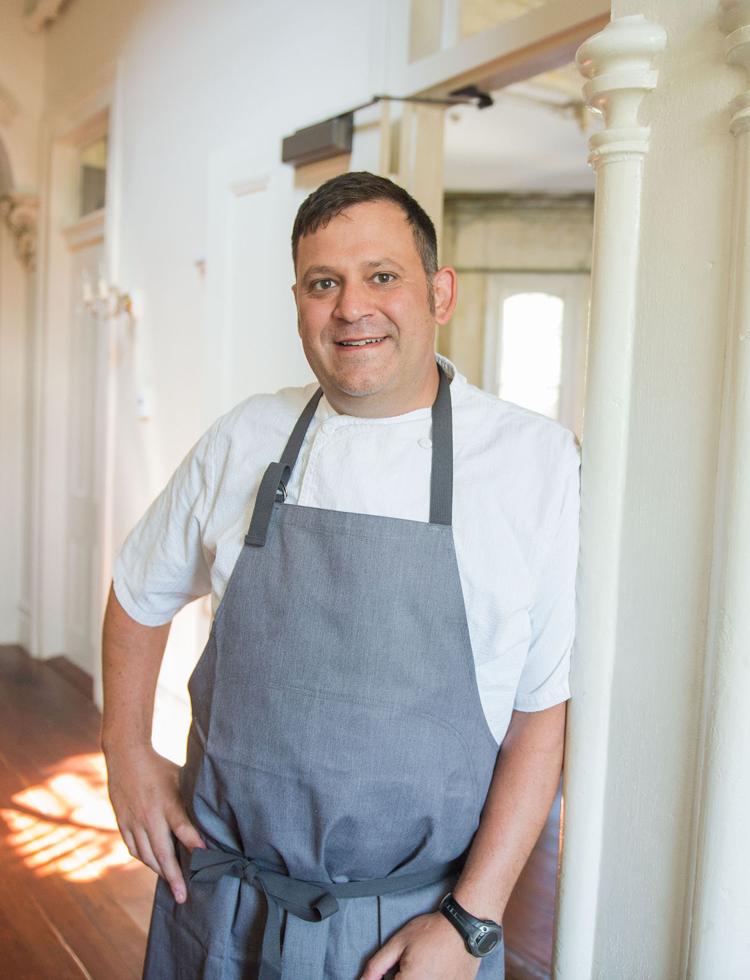 It was the work of Nathan Richard, Cavan's executive chef since March. A native of Thibodaux, he gained attention for the bayou country gusto he brought to his previous job at Kingfish in the French Quarter. At Cavan, his approach is more elevated but still shows a jovial affection for big flavors.
A good example, and a great dish, is the tuna piccata. It starts with paneed tuna, adds crabmeat and finishes with a gush of caper-strewn butter over fresh fettuccine.
Another is a flank steak with smoked ricotta, which serves as a beguiling base flavor for the salty, crusty-edged beef sliced over it. These dishes are memorably different though still approachable, and that's the stuff of cravings. 
The kitchen veers off track when dishes seem more about their own concept than the pleasure they bring. Charcoal ash was an odd distraction sprinkled around the otherwise excellent smoked duck, diminishing both the main act and its meaty, funky farro dirty rice. And while an appetizer combining foie gras with barbecue pork ribs jumps off the menu, we couldn't figure out quite what to do with it. We tried various maneuvers to connect them before concluding that a shimmery pad of foie gras and pork on the bone were just better not together.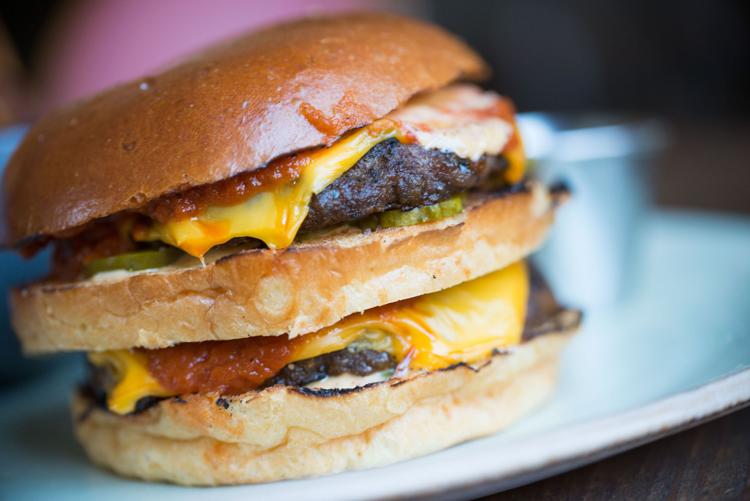 Cavan was originally pitched as a coastal American restaurant, and some of that broad category still applies. There's room on Richard's menu for chilled seafood towers, for two-bite salmon poke tacos in crunchy benne seed shells and for a two-fisted burger, a tight, double-stacked package between brioche with whiskey-spiked barbecue sauce spicing up the melted American cheese.
The desserts, from pastry chef Ruby Bloch, are as homey and satisfying as they were when Cavan opened. See the peach galette with bourbon caramel, and a chocolate layer "birthday cake" complete with sprinkles.
Cavan is named for a county in Ireland, though the most overt Irish references you'll find here are liquid. The Ned Divine puts Irish whiskey in a good light as a cocktail anchor, with a mix of bitters and chartreuse.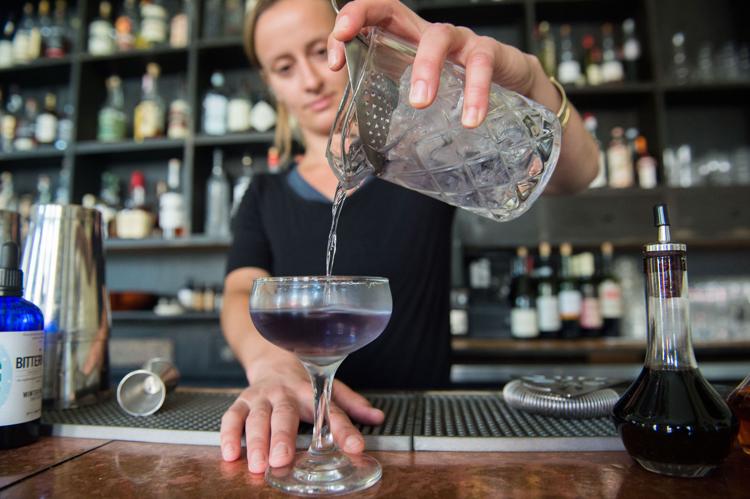 The chef change didn't transform Cavan; rather, it brought a different focus to the food to complete the picture. Meanwhile, through all that time when the chefs were changing and the menus were evolving, other parts of the equation were settling in.
There is a warmth here that's not always a given at stylish, contemporary eateries, but one that matches a restaurant that still looks a lot like an old home. I've observed and overheard it in small kindnesses paid to other patrons, and I've seen it in team service that feels more intuitive than scripted.
That's something you can't write into a menu or work into a design. It has to develop within a restaurant, and you recognize it when it all feels right. With place, people and flavor now in sync, Cavan feels right.
3607 Magazine St., 504-509-7655
Dinner daily, brunch Friday to Sunday
Happy hour 4 p.m. to 6 p.m. Monday to Friday
Saffron NOLA started as a well-hidden, once-a-week restaurant serving a one-of-a-kind cuisin…
With the aroma of garlic bread and turtle soup in the air, a familiar shade of soft pink on …
A recent dinner at Marjie's Grill started with cornbread turned into fishcake shrimp toast, …