A new series of dinner events will soon debut in New Orleans with well-known chefs at the helm but many other details kept secret until the meal unfolds.
Savor is a new concept from the Spears Group, a New Orleans-based marketing firm that has lately been expanding in the realm of food events.
Savor dinners will be led by a changing roster of guest chefs at what organizers call "undisclosed, nontraditional, exclusive venues." Attendees will learn their destination closer to the event, while the menu will be kept under wraps until diners arrive. The company plans to begin with four events per year in New Orleans and expand to other cities in 2018.
Savor's format shares some traits with Dinner Lab, a once-prominent New Orleans company that hosted meals led by guest chefs in unconventional settings, from rooftops to former churches. Dinner Lab grew quickly and went national, building a presence in 30 cities, but it abruptly ceased operations last spring and declared bankruptcy.
Dinner Lab, a New Orleans-based membership-driven catering and events business that expanded…
Spears Group president and Savor founder Cleveland Spears III played down the similarities to Dinner Lab. In an interview, he explained that the inspiration for Savor came from his company's interest in "bringing people together with food."
"I never personally attended a Dinner Lab event, but if people find similarities to it, we don't see that as a bad thing," Spears said.
Spears emphasized that Savor events, held just a few times a year, are meant to be more "curated" special occasion experiences, whereas Dinner Lab offered events weekly.
"We're looking to create a very unique experience, where you would celebrate birthdays or anniversaries," said Spears. "We'll have live entertainment and more surprises through the night. It's an immersive experience."
Still, these events will be led by a Dinner Lab alum. Michelle Tarallo, the new director of special events for the Spears Group, was formerly Dinner Lab's director of business development.
Tarallo described Savor as more upscale and "splurge worthy," and another difference is the chefs Savor will feature.
Part of Dinner Lab's pitch was to experience different flavors from emerging talent, usually young chefs working a few rungs down the ladder at local restaurants. For Savor, Spears said, "the chefs we're targeting and want to feature are acclaimed chefs."
The first edition of Savor is scheduled for March 25, with a dinner prepared by Phillip Lopez, the chef behind contemporary New Orleans restaurants including Square Root and Petit Lion, and Tariq Hanna, the pastry chef from Sucre and Salon by Sucre.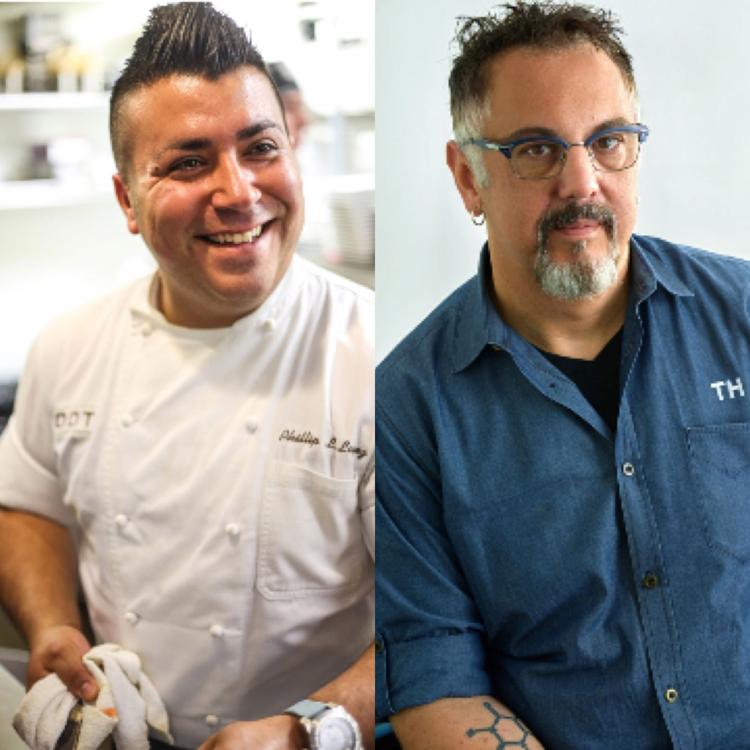 Each Savor event will follow its own unique theme with a collaboration of between two to four chefs. The chefs for future events haven't been announced, though Tarallo said some may be high-profile chefs from other cities.
The next edition of Savor is planned for early summer, and another will be held around Labor Day weekend, when New Orleans becomes a gay party destination for the Southern Decadence festivities.
"We're planning that with an LGBT chef," Tarallo said. "We want to engage the community with what we're doing at different levels."
Another Savor event is planned around Chinese New Year with a chef from a city with a strong Chinese culinary scene.
For Savor events, the Spears Group will partner with Liberty's Kitchen, the nonprofit cafe that teaches job and life skills through its culinary program. Liberty's Kitchen students will work with the guest chefs during the dinners.
The Spears Group has since 2013 hosted Diner en Blanc, an annual event that also has a secret location and resembles a mass, do-it-yourself theme picnic (guests, clad in all white, bring their own food, even their own tables). In September, it introduced the Fried Chicken Festival, which drew such a large crowd in its inaugural year that vendors and the Lafayette Square venue was largely overwhelmed (the company plans to host the next Fried Chicken Festival in a larger location). The company also produced the Millennial Awards, which has its own restaurant competition.
The inaugural Savor will be a six-course meal with cocktails and wine paired with the menu. Tickets are $125, and attendance is capped at 250 people per event. For details, see savornola.com.
Fried chicken gets people fired up, and so did the news that New Orleans would have a new fe…