There's a new restaurant in the works in Old Metairie for the former home of Vega Tapas Café, and it's coming from a pair of local restaurateurs with a growing profile in the area.
Chef Edgar Caro and Antonio Mata, partners in Brasa Churrasqueria just down the block, plan to open a new modern Mexican restaurant here. It is slated to open in March at 2051 Metairie Road, and renovations are now underway.
The new restaurant does not yet have a name, but its concept is taking shape around regional Mexican flavors.
"We'll get into the tacos and street food of Mexico City, which is amazing, then go to Oaxaca and get into those flavors, give it an authentic feel and refine it a bit," said Caro.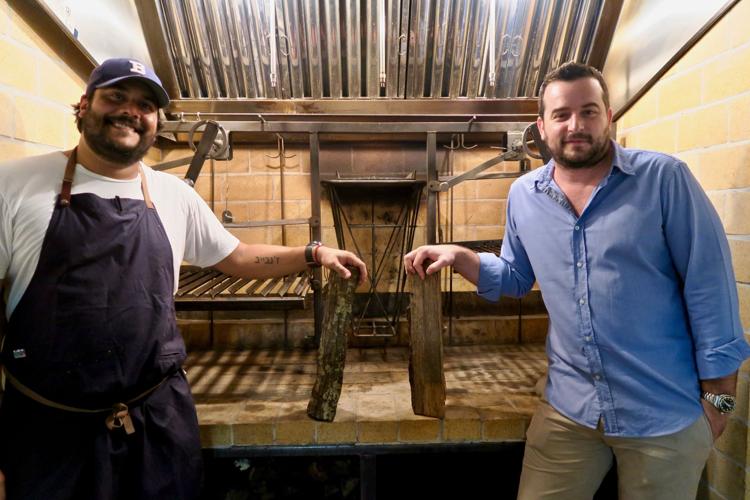 After its remodeling, the restaurant will have a dining room and bar with an open kitchen. That kitchen will turn out its own tortillas and serve dishes like duck with mole.
Caro grew up on Colombia's Caribbean coast. Mata is a native of El Salvador. The two men came to New Orleans for college and have been friends since.
The new Mexican concept will be the third restaurant from Caro and Mata. Caro also runs the South American small plate spot Baru Tapas & Bistro with a different partner.  
Caro and Mata have the Louisiana-style Basin Seafood & Spirits on Magazine Street. In June, they opened Brasa on Metairie Road, in the former home of the French bistro Chateau du Lac. Brasa is a steakhouse based on the wood-fire traditions of the South American parrillada.
"Since we're opened Brasa, the response has been so great, we want to do more in this neighborhood," said Mata.
With its location and focus, the new Mexican restaurant may also be aiming for a niche left open when Mizado closed earlier this year. That restaurant, which took a modern approach to a broad range of Latin traditions, was redeveloped as Zea Rotisserie & Bar, and kept a few Mizado specialties at the bar and in the kitchen.
Vega Tapas Café closed over the summer after 21 years in business. It was the restaurant that introduced many locals to Spanish tapas.
It was founded, and named for, Alison Vega, who sold it in 2003. Vega returned to the local restaurant scene last year when she and husband Drew Knoll opened the modern seafood eatery Station 6 in Bucktown.
Note: this story has been edited to correct the partnership behind Baru Tapas.
The dining room and bar at Brasa Churrasqueria (2037 Metairie Road, 504-570-6338) are finished in paneling, banquette mirrors and inlay ceilin…
Our great neighborhood restaurants have menus that are approachable and familiar but are still full of back stories, quirks and distinguishing…
A recent dinner at Marjie's Grill started with cornbread turned into fishcake shrimp toast, with wahoo and shrimp under a crisp shell and butt…