It's hard to imagine people today developing warm and fuzzy feelings about a public utility provider, but New Orleans Public Service Inc. was different.
Known as NOPSI, the long defunct local company once provided electric and gas service in the city and operated its streetcars and buses. It provided necessities of modern life, and worked its way into the peculiarities of New Orleans life.
NOPSI Hotel, newly developed in the company's old CBD headquarters, has been tapping into those good feelings since opening last summer. This week, it's pulling out the stops for a day of events that doubles as the 90th anniversary of its stately building and a coming out party of sorts for the hotel.
Around the city, the NOPSI Hotel is picking up the tab for 1,000 street car rides, while at the hotel there will be a free-form reception for former NOPSI employees, a collection point for old company memorabilia, and a throwback menu at the hotel's restaurant, which is called Public Service.
It starts Thursday (Nov. 9), in commemoration of the day in 1927 when the building at Baronne and Union streets first opened. Though its work defined the utilitarian, NOPSI's building was built along grand lines. That building sat empty and boarded up for some 30 years before being redevelopment by the Virginia-based company Salamander Hotels & Resorts. Its opening in July felt like the excavation of a buried piece of the city's past, now re-engineered as a luxury hotel.
Free tickets good for one-way fares on streetcars or buses will be distributed beginning at 7:30 a.m. on Nov. 9 at four locations: Mid-City at Canal and Carrollton; downtown at Canal and South Rampart; Uptown at St. Charles and Napoleon; and downtown Canal at the Aquarium of the Americas.
The reception for former NOPSI employees is from 9 a.m. to 5 p.m. at the hotel, with refreshments and a chance to see the hotel's collection of NOPSI memorabilia and donated more to be displayed in the lobby and meeting wing.
Some of those items already include NOPSI cookbooks. The utility company that supplied gas to New Orleans homes also provided recipes to keep their stoves busy.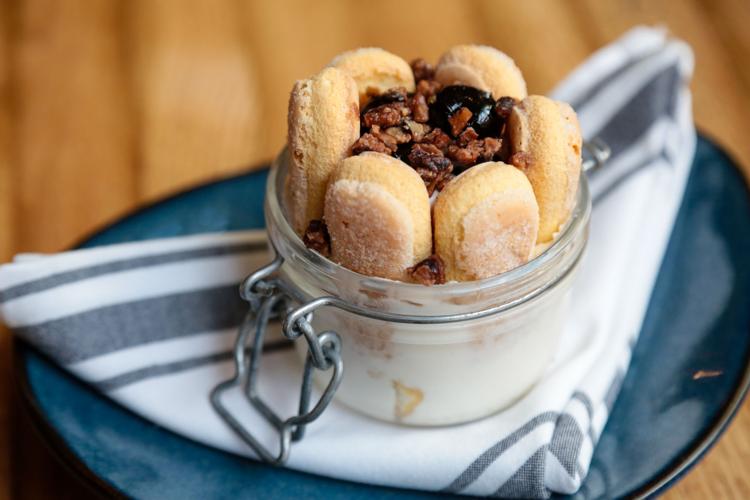 For the anniversary, Public Service restaurant chef Dustin Brien turned to these cookbooks to create a "Then and Now" menu. The three-course dinner brings two dishes at each course – one vintage, one more modern. There's shrimp and grits Newburg next to blue crab dip; bayou-style short ribs with Creole rice au gratin and cauliflower almondine next to steak frites with stilton butter and truffle steak fries; and Charlotte Russe, a custard cake with cherries and pecans in a crust of lady fingers, next to pot de crème brûlée Bienville, with sea salt and bourbon Chantilly.
The dinner is $90 and serves two. It will be served Nov. 9-11 in the evenings. On Nov. 9, Public Service will also have a special menu of small plates for 90 cents, marking the building's anniversary.
317 Baronne St., 844-439-1463
311 Baronne St., 504-962-6527
Breakfast, lunch and dinner daily