From a walk-up counter, NolaNica serves Nicaraguan soul food, like the homey pollo a la parrilla, and modern mash-ups, like the fried plantain Mombacho nachos under colorful squiggles of sauce.
Just across the aisle, a stand called the Bop tops its Korean bibimbap with fried eggs and packs poke bowls with raw tuna over zucchini noodles.
Yvonne Molina slings pizza by the slice at her stand Doña, where she starts the day serving breakfast burritos and arroz con leche.
And within earshot, Jamal Esmail eagerly entreats passers-by to sample the falafel on house-made pita or the hummus with cauliflower at his Baba Ganuj Café.
It could be just another day at the latest food hall, those modern foodie obsessions mixing wide variety, curated style and Instagram-ready eats.
Instead, these vendors represent a new day for a food court.
They're all recent additions to the Place St. Charles food court, an old-school arcade of eateries on the second floor of New Orleans' second-tallest skyscraper.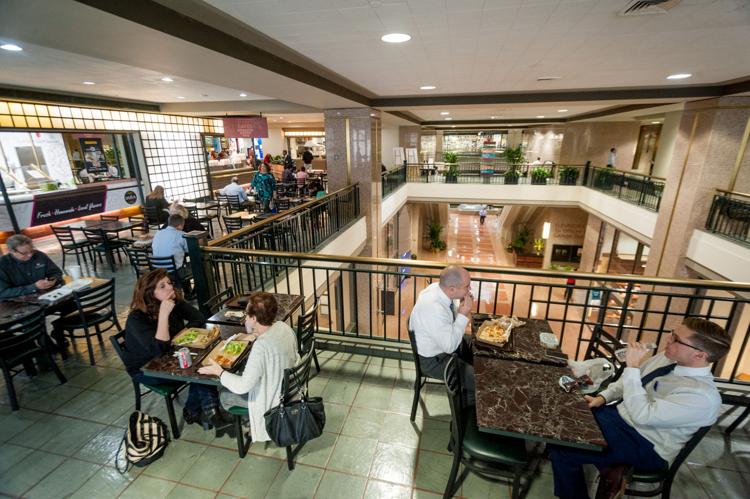 Officially dubbed the Balcony Cafes, for the broad, open-air gallery running its length, the food court was developed when Place St. Charles opened in 1985. It shows its vintage in the trimmings and dimensions of 1980s corporate design. Some of the food here was just as dated, too.
But recently the Place St. Charles food court has had a revamp, and more change is on the way.
The Bop opened late in 2017. NolaNica, Doña and Baba Ganuj Café all debuted in the last month.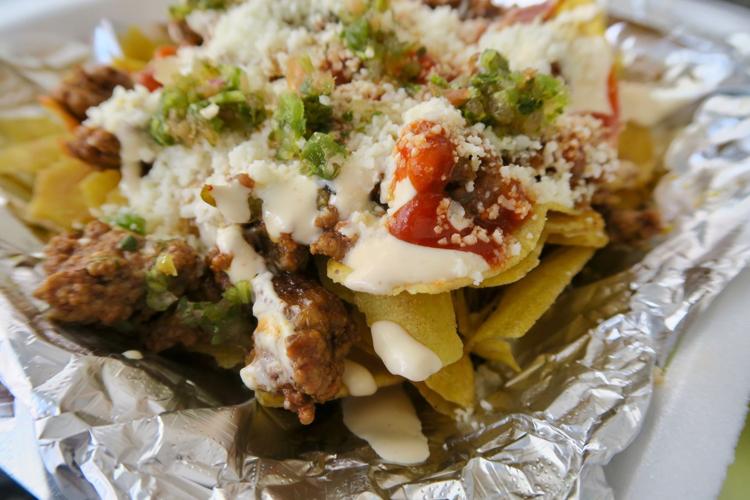 They join other vendors here for fresh salads, Vietnamese food, po-boys and Southern plate lunches, Tex-Mex, cheesesteaks and sushi.
Altogether, they've made this food court an increasingly diverse and satisfying find, and an oasis for quick and inexpensive lunch in a downtown with a dearth of true street food. 
"We're not going to be a food hall, that's just not what we are," said Bennett Davis, director of leasing at Place St. Charles. "But we can be the best food court."
Hall vs. court
The food court and the food hall share basic DNA, with multiple vendors under one roof and one landlord, all banking on clustered variety to draw hungry customers.
But the food hall's evolutionary path split off, emerging in recent years in sync to millennial trends with their artisan aesthetics, global flavors and social media-savvy marketing.
The local versions, St. Roch Market and Auction House Market (both from the same developer) and the nearby Pythian Market have differences in style and business approach but follow the same food hall form.
The old-fashioned food court, meanwhile, has been trending toward extinction, like the shopping malls they inhabited and the department store cafeterias before them.
The sixth episode of the New Orleans Advocate's weekly podcast, "The Neutral Ground," is available for download.
But at Place St. Charles, in the center of a rapidly changing downtown New Orleans, the food court feels reinvigorated.
While food courts are usually stocked with chains, all of the stands here are local. Their owner-operators are often at the counter, bringing a spark of personality and customer engagement that's hard to find with the big brands.
Their customers come from the professional offices in the 50-plus stories above and from nearby buildings. They serve employees of downtown hotels and other restaurants, lunching in their uniforms, and occasionally some thrifty tourists pulling luggage behind them.
"I like it here because you know you're feeding a building, a community," said Molina at Doña.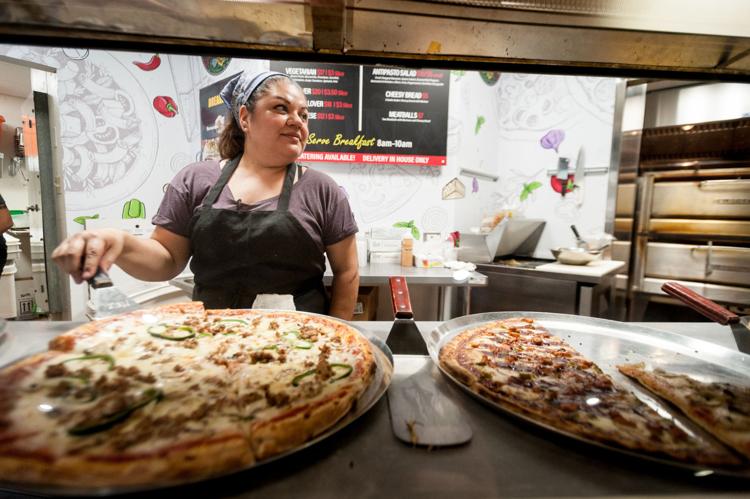 Molina got her start in the business as a pop-up serving tamales in a Metairie bar. She later opened a Mexican food stand at St. Roch Market called La Mezcla, but closed it.
She took over a pizza booth at Place St. Charles and adjusted her concept accordingly. She adds Mexican elements to the menu, like her Caesar salad with pepitas and tortilla strips, and breakfast is Mexican, too. But pizza is her steady.
"I'm used to working with masa, now I work with pizza dough," she said.
Lunch shifts, changes
Molina's arrival at Place St. Charles coincided with a raft of changes here. NolaNica opened as an expansion of a full-service Nicaraguan eatery of the same name that Gean Carlos Reyes runs near the airport in Kenner.
Some the restaurant's best-sellers came along, like a burger topped with fried cheese and sweet plantains and those Mombacho nachos with chorizo and crunchy slaw.
Some of the older vendors are showing their age. The sushi and stir-fry dishes at Koboshi are about on par with supermarket deli fare. At the Purple Cactus Tex-Mex stand and the adjoining cheesesteak counter Rick's Grille, even the neon signs scream throwback.
However, Davis said Place St. Charles will soon begin a round of food court renovations. Bockman Forbes, a local design firm behind the dining spaces at Bouligny Tavern and Meril, is leading the project.
Once that work is complete in early 2019, the food court will have a more modern look, different tables (including high tops and long communal tables) and overhauled stands.
The NolaNica and Doña stands already look different from the others, with their counters and walls covered in colorful customized wraps. Similar designs are coming for the rest.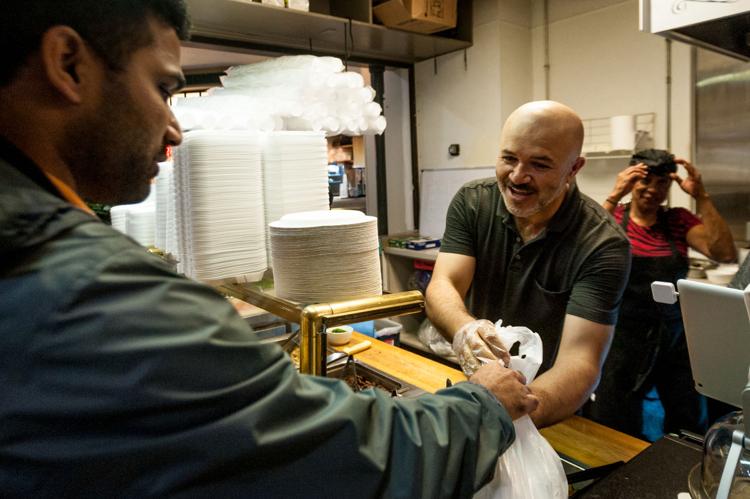 Baba Ganuj Café is another expansion from an established restaurant, Shahrazad Café, which Esmail opened Uptown last year. The pita loaves baked at the restaurant come out soft, a little puffy and toasty-flavored; and at the food court Esmail fills them with the flavors he grew up cooking in his native Jerusalem.
Outgoing and effusive, he does a lot of talking at his booth, but he's also listening for clues to what his customers like. He frequently tailors dishes for their preferences, like the gyro salad he whips up for one regular.
"People have a lot of selection here. That means we have a lot of competition," Esmail said. "You have to find ways to get people to come back."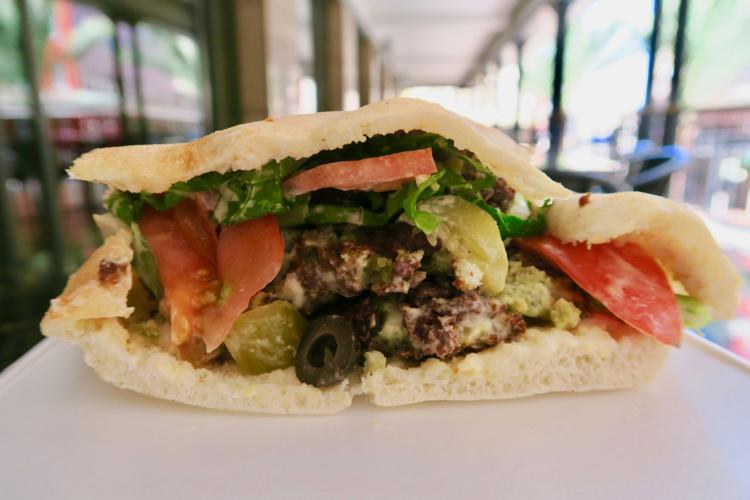 The window for business at these stands is narrow. While some serve breakfast, all of them close after lunch. By 2:30 p.m., the day is done. Each vendor tries to work its own niche.
When Sen Pham and her husband Ha Nguyen opened St. Charles Noodle in the food court in 2004, fewer people were familiar with the pho and rice noodle dishes they served. Now their regulars are fluent in the stand's large (and illustrated) Vietnamese menu. Some now acknowledge addictions to the stand's iced coffee.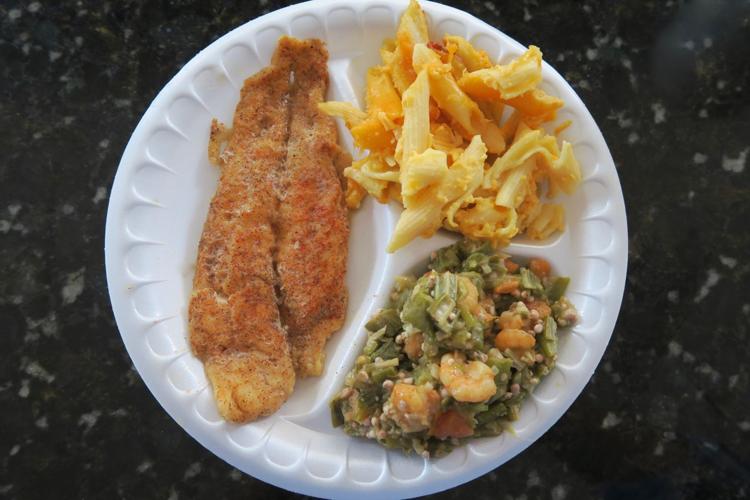 Steve's Diner is a food court version of a restaurant that once operated a block away. Like its predecessor, it serves quick plate lunches following the regular New Orleans schedule — red bean Mondays on through to seafood Fridays.
Romy Malhotra bought Steve's Diner a month ago and has been making small, subtle changes ahead of the food court redesign on the way. Its founder, Steve Gunlach, still operates the sandwich/salad café Terrazu in the building's ground floor.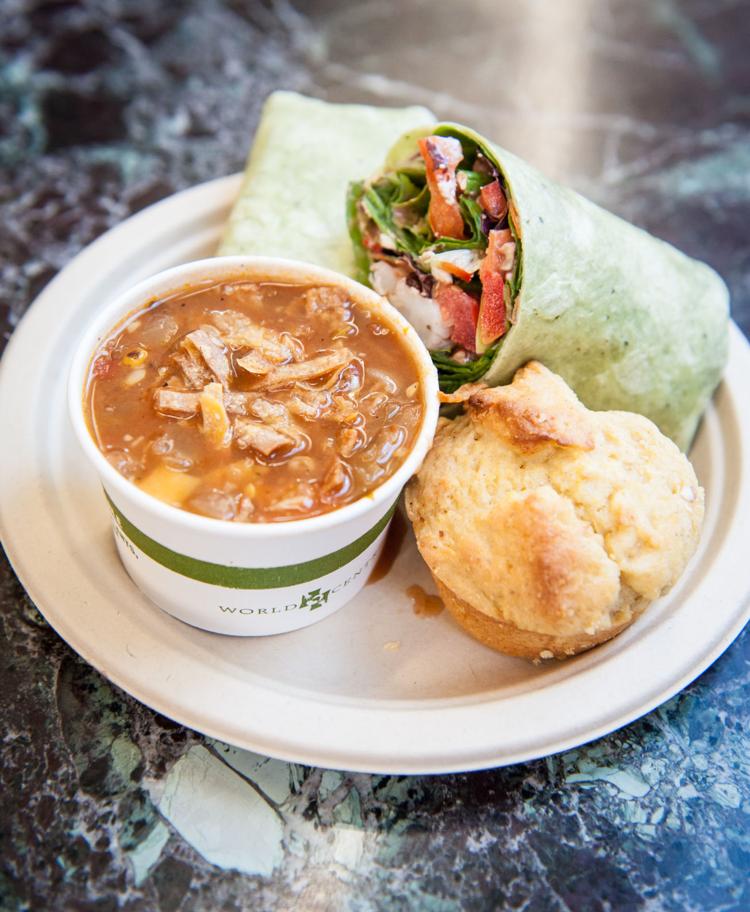 While some eateries have used the food court to expand, Vintage Garden Kitchen used it as an incubator, and last year, opened a second standalone restaurant Uptown on Delachaise Street. Once a project of the nonprofit ARC of New Orleans, chef Leo Tandecki spun off the eatery as a separate business. It still serves verdantly fresh salads, wraps and hearty soups, and fulfills some distinct needs.
"You can always tell when it's Monday here," said manager Roxanne Mayard. "It's our busiest day because everyone is regretting what they ate over the weekend."
Place St. Charles Food Court
201 St. Charles Ave., second floor
Mon.-Fri., breakfast and lunch (until 2:30 p.m.)
Baba Ganuj Café: traditional Middle Eastern flavors with house-made pita
NolaNica: traditional and original Nicaraguan dishes
The Bop: traditional Korean bibimbap bowls, poke and fusion burritos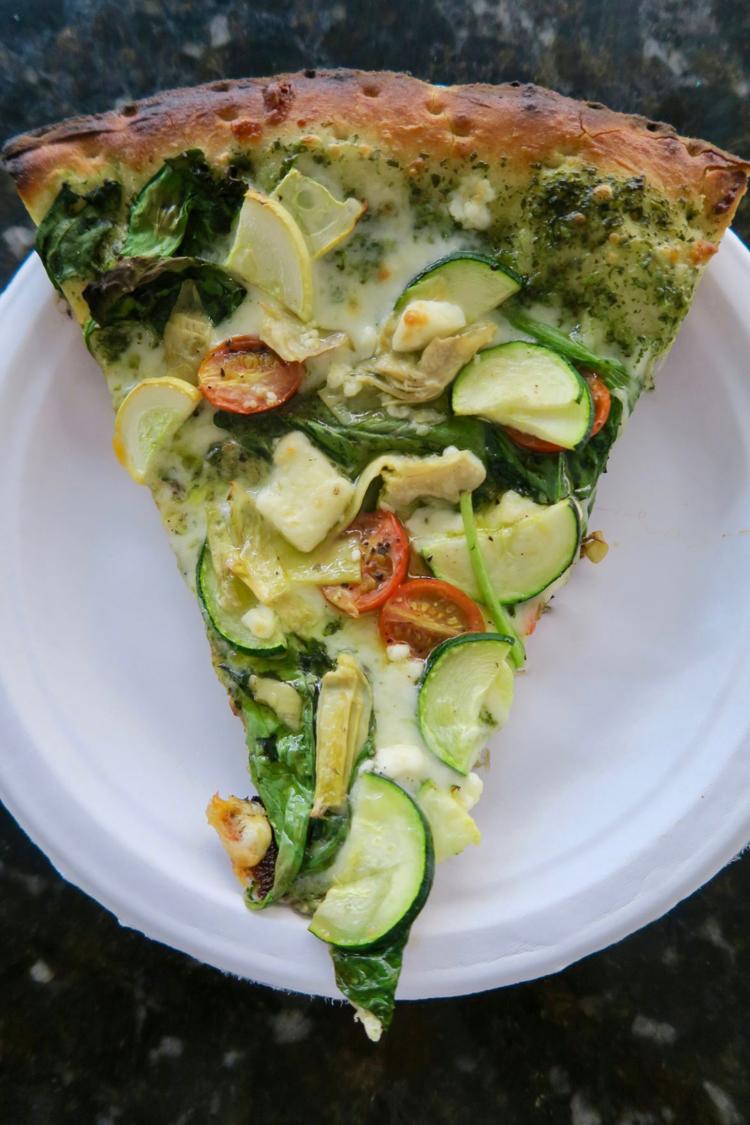 Doña: pizza, salads, sandwiches, breakfast burritos
Vintage Garden Kitchen: salads and wraps, hearty soup
St. Charles Noodle: Vietnamese noodle soups, and noodle and rice plates
Steve's Diner: New Orleans plate lunches and po-boys
Purple Cactus: taco salads, burritos, tamales and Tex-Mex platters
Rick's Grille: cheesesteaks, Cuban sandwiches
Koboshi: sushi rolls and Chinese-style fried and stir-fry hot plates
Terrazu (first floor): sandwiches, salads, coffee
Smoothie King (first floor): smoothies
Like any proud cook, Iris Cardona gets a thrill when people tell her they like her food.
I will never forget my first Halloween in New Orleans because it was filled with shame.
Fusion is back. After years of wincing at the word or trying to talk around it, it's safe to call it what it is again.