As kids filled their bags with candy on Halloween, Jason Seither was emptying a few sacks of an unexpected treat at his Harahan restaurant Seither's Seafood (279 Hickory St., 504-738-1116).
They were crawfish, delivered alive and kicking. They were soon devoured by customers who probably didn't start the day thinking they'd eat crawfish but swiftly got in the swing of things once they appeared.
"When people found out we had them, they were ordering them before they were even out of the pot," said Seither, a tone of mild wonder in his voice.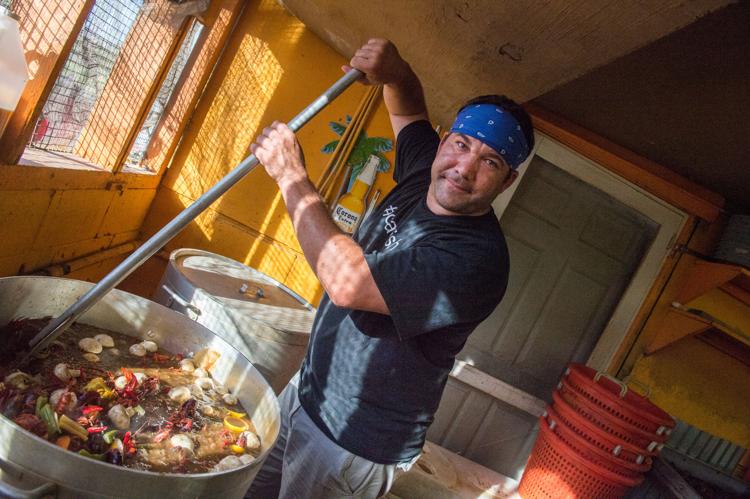 In any given year crawfish might start showing up in mid to late November. But this early? It was unusual, and the ones Seither got his hands on were bigger than the thin product that normally makes it to New Orleans before the new year.
But if you're looking for signs of what the upcoming crawfish season will bring, this Halloween sighting might be more outlier than bellwether. Either way, it's an example of how a market crazed for crawfish can develop its own niche players. 
These particular mudbugs came from a seafood dealer who rolled into town from Acadiana and specializes in early-season crawfish, Seither said. He wouldn't name the supplier for obvious competitive reasons.
It's helpful to think of any crawfish you see this time of year as specialty crawfish, and they're priced that way too. Seither's had them for $5.99 a pound this week, boiled with the kitchen's usual array of sides.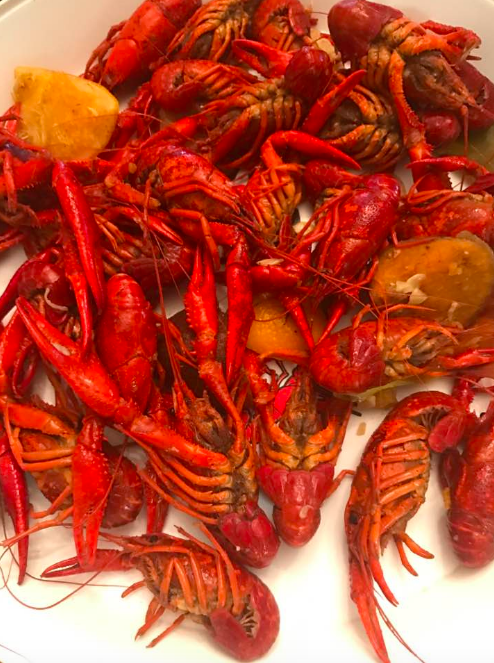 Seeing hot boiled crawfish in the season of pumpkin spice does feel a bit out of place, like the Christmas decorations already out for sale at big box home centers. At this point in autumn we're usually more focused on oysters, which are just approaching their prime months.
But crawfish season is less structured, and getting crawfish to the table can be more about practical and economic dynamics than regulated timelines or even nature's plan.
A call to the LSU AgCenter confirmed that such early crawfish are rare but not unheard of.
"It's a trade off, that's the trick to having crawfish this early," said Charles Lutz, an aquaculture specialist with the center.
Crawfish farmers who have a good water supply for their ponds may wager they can recoup the higher costs of growing crawfish in the hot months through the premium prices they can charge when crawfish are still scarce, he explained.
"Some of these guys are pretty savvy," said Lutz. "If they're willing to pay the price, you can flood a pond as early as September and every time you get rainfall you'll get new baby crawfish. It costs more to produce them when it's hot, but they can charge more for them."
Of course any supply coming around now is a trickle, and really just a tease for the torrent that usually arrives at the tail end of the Louisiana winter. Lutz said it's too early to predict how that harvest will do, but as usual if there's good rainfall and mild temperatures through the late fall and winter that's a plus for crawfish production.
Like other seasons that captivate us here – football, Carnival – crawfish season is never completely off. At the close of one season, there's all the preparation, predictions and anticipation for the next. Maybe a little taste along the way keeps all that sharper.
On any given day at his market and po-boy shop Bevi Seafood Co., Justin LeBlanc will field calls from employees, from sales people and also, p…
Giving a crawfish boil its due is a two-fisted effort that might even require some juggling. There's the twisting, pinching and peeling of she…
Al Scramuzza's "Seafood City, Very Pretty" television commercials hawking crawfish became a thread in the cultural fabric for New Orleanians o…