A local hospitality company has announced plans for two new restaurants in very different parts of town, with each bringing back into commerce properties that have been out of circulation.
Creole Cuisine Restaurant Concepts said it will open a new oyster bar and Creole-Italian restaurant in the Old Metairie property that was long home to Barreca's Restaurant. It will be called the Royal House Oyster Bar, and the concept is modeled on the company's French Quarter restaurant of the same name. It is expected to open by October.
Meanwhile, the same firm plans to open a new restaurant in the former home of Maurepas Foods at 3200 Burgundy St., in the Bywater. The name for this venture is still undecided, but it will be led by Cristina Quackenbush, the New Orleans chef who gained a following for her Filipino restaurant Milkfish.
"I was a customer of Milkfish and I really admire her," said Marv Ammari, CEO of Creole Cuisine Restaurant Concepts. "She's tough, she's talented and she's humble. It's really rare to see all three qualities in a chef."
The new Bywater restaurant will not be a new Milkfish, nor will it be a dedicated Filipino restaurant. Instead, Quackenbush said, it will focus on a blend of Creole and Cajun flavors with influences from Filipino cooking.
A rendition of barbecue shrimp, for instance, will involve soy sauce, calamansi (a strong-flavored Asian lemon) and other staples of the Filipino seasoning arsenal. A few classic Filipino dishes, like adobo and lechon kawali (or crispy pork belly), will be in rotation on the menu.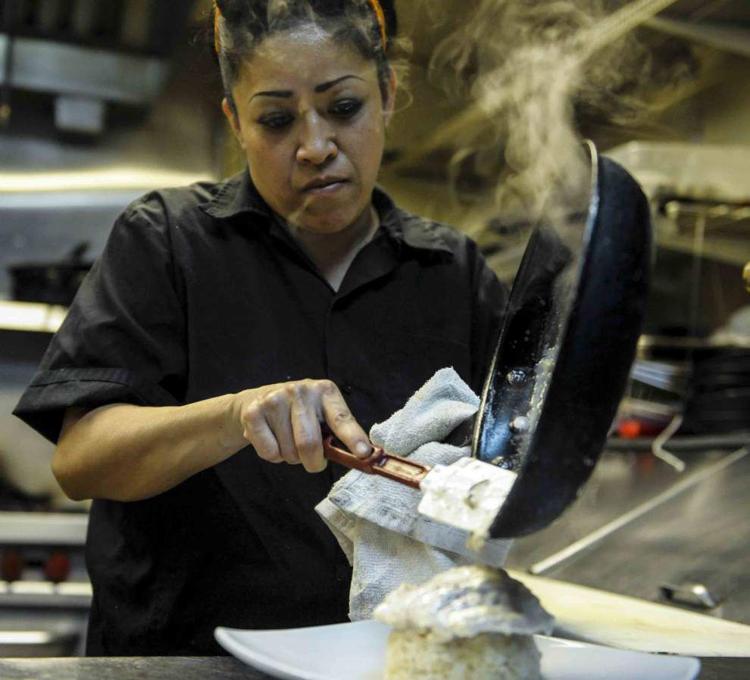 In Old Metairie, the restaurant company's deal to redevelop Barreca's comes with another addition to the staff. David Barreca, longtime owner of the Italian restaurant, has joined Creole Cuisine Restaurant Concepts as "an ambassador," Ammari said.
"He'll be here for the whole haul," he said. "He's going to enhance the company as a whole as an ambassador with his knowledge and wisdom."
To build the Metairie version of the Royal House Oyster Bar, Ammari said his company will undertake a major renovation of the building. The finished restaurant will have a large oyster bar and a semi-open kitchen, plus banquet facilities. The banquet business was long a hallmark of the old Barreca's.
Like the original Royal House in the Quarter, the Metairie version will have Creole-Italian dishes and an emphasis on seafood. The first Royal House opened in 2008, and Ammari said the concept could be replicated elsewhere.
"We thought about what would be the right thing to bring into Metairie that fulfills a need," Ammari said. "We all agreed that a family-friendly seafood restaurant with a nice selection of Creole-Italian (dishes) that is affordable and approachable, that's really what would fit there."
The property, at 3100 Metairie Road near Causeway Boulevard, has been a restaurant since 1948, when it was first called Ovella's.
Barreca's got its start there in 1988 as a Creole-Italian eatery, with a menu mixing trout meuniere and shrimp Creole with lasagna and chicken parmesan. It was known for its early-bird dinner bargains and a similar Sunday brunch special that made it a popular after-church destination for families.
Barreca's did not return to regular restaurant service after Hurricane Katrina, instead operating as an event and catering space.
The company's Bywater plans turn the page on a New Orleans restaurant space from a much more modern generation. Maurepas Foods opened in 2012 as an early example of the expanding Bywater restaurant scene.
Its format — going casual, dropping prices a notch and extending hours to midnight — presaged an approach that would quickly become much more common for chef-driven restaurants around town. However, in 2015 chef/owner Michael Doyle closed Maurepas Foods. Creole Cuisine Restaurant Concepts bought the site last year.
The company plans to renovate the property and perhaps add second-floor seating. Ammari said he is exploring ways to enhance parking, either with a nearby lot or through valet service.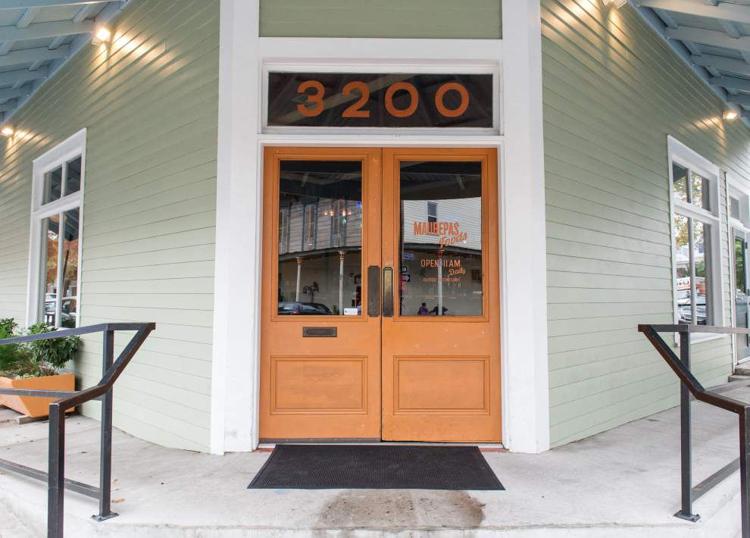 Quackenbush started Milkfish as a pop-up to showcase flavors from her family's Filipino heritage. It evolved into its own stand-alone restaurant in Mid-City and played host to many other emerging pop-ups too, but the restaurant closed last year. 
These latest projects continue a drumbeat of restaurant development for Creole Cuisine Restaurant Concepts, which for the past few years has been taking over older restaurants and creating its own new projects, from daiquiri bars and cafes to high-end restaurants and event facilities.
The company got its start in 1989 and grew to operate a string of daiquiri shops around the French Quarter under the Big Easy Daiquiris brand. It later expanded to full-service restaurants and has been growing rapidly in the past few years.
Local foodies these days can dish on their favorite Japanese street food specialties and goo…