Throughout his life, chef Paul Prudhomme praised the dinner table as the best place to bring people together and convey shared values. That helps explain the emphasis on the pre-shift "family meal" for staff at K-Paul's Louisiana Kitchen.
Many years ago, Prudhomme mandated that instead of just grabbing a quick bite while clocking in, his restaurant crew should eat together before service. It became a ritual that continues today, as cooks and waiters, dishwashers and managers load up their plates and share a meal to start another evening on the job.
Since Prudhomme's death, it has also become one of the many imprints of his legacy that have deepened at K-Paul's.
"Now it's like everything he taught me over my life has just clicked," said Brenda Prudhomme, who is Paul Prudhomme's niece and who runs the restaurant along with her husband, executive chef Paul Miller.
"I see how my first responsibility is to teach everything he taught me to other people here, to make sure everyone understands that this man is a legend, that this man created a golden path for us, that we can never, never let that go," she said.
Paul Prudhomme died a year ago this week, on Oct. 8, 2015, at age 75. He was among the most famous chefs in the world and an ambassador for Louisiana culture. His passing brought an outpouring of tributes to his influence and character.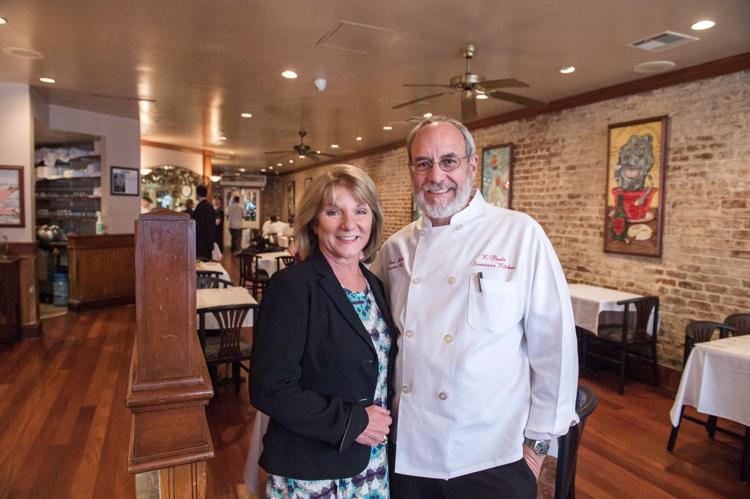 Today, K-Paul's Louisiana Kitchen can feel like one big, colorful, bustling tribute to the chef, and in ways that reach beyond his classic blackened fish, eggplant pirogue and beef debris sauce that still anchor its menu.
Legends, expectations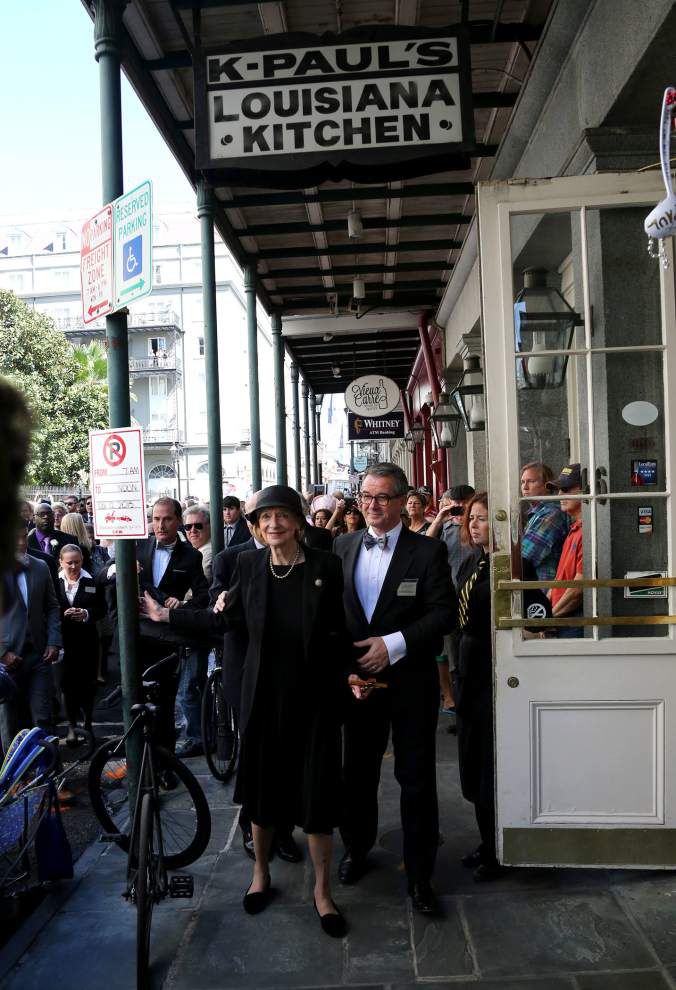 Lori Bennett Prudhomme, who married Paul Prudhomme in 2010, became owner and president of the chef's company after his death. That includes Magic Seasoning Blends, which from its Elmwood headquarters produces its own Magic spice brand and makes custom blends for many other clients. There's also the smoked meat facility in Palmetto, a hamlet near the chef's hometown of Opelousas, that continues to make his andouille and tasso.
Bottles of Magic Seasoning now sport a new label, replacing an older drawing of Paul Prudhomme with a photo of him. That change had been in the works before the chef's death, said Marty Cosgrove, the company's director. Now though, Cosgrove feels it will be a reminder that the chef was a real person, not a character.
Otherwise, he said, the company has been continuing with business as usual. Next week, it will be part of a food trade show in France.
"We're still doing what we do, spreading the magic like chef Paul showed us," said Cosgrove.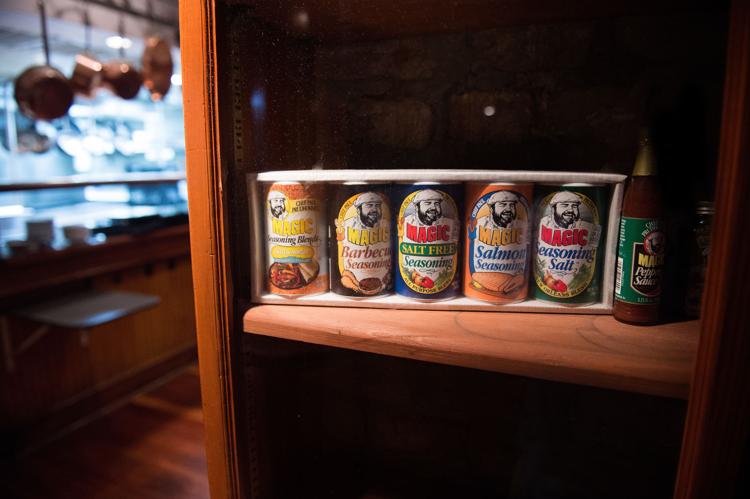 At the restaurant, the legacy of a late, great chef is a more complex equation. It lives in stories retold around the room and is carried on in staff culture; it's worked into sauces, seared on cast iron and tied to the expectations customers bring to the table.
K-Paul's saw business spike late last year after the chef's death, as people sought to rekindle their memories of him and his food. Miller convened a meeting of staff around that time with an important message for the future.
"I told everyone this means we have to step it up," Miller said. "From now on, every time someone's unhappy with something here, they'll say it's because Paul is gone. We can't let that happen, so we have to watch everything very closely."
The two Pauls from Opelousas
If any two people were prepared to carry Paul Prudhomme's torch at the restaurant, it was Paul Miller and Brenda Prudhomme. After all, for many years the two kept the home fires burning for the globetrotting chef.
"He taught us both what flavor means, he taught us both what heart means," said Brenda Prudhomme, pausing during an interview as tears welled up. "We knew what his intent for his restaurant was and we always want to keep it the way he wanted it."
She hasn't always done things her uncle's way, however. When she first moved to New Orleans from Cajun country, the chef advised her to "stay away from my cooks." He was not amused when he discovered that she and Miller had been dating.
"He cornered me with his scooter and said to knock it off," Brenda Prudhomme said.
None of it worked however, and she and Miller have been married now for more than 20 years. Eventually, Prudhomme would variously introduce Miller as his stepson and as his nephew, though in the kitchen "P.M. the G.M." is the nickname that stuck.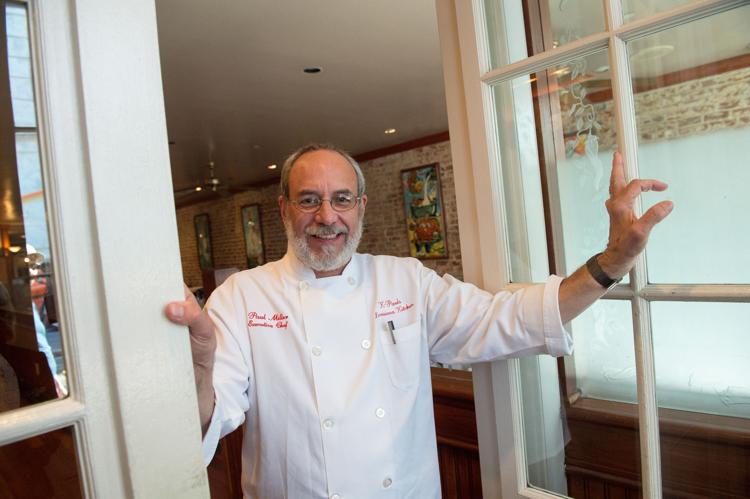 Trim, thoughtful, with an easy bearing and an endearing smile, Miller wears a gray beard similar to his old mentor and speaks with the same residual accent of the Cajun prairie.
He and Prudhomme grew up in the same town, though they first met in Georgia in 1975 when Miller took a job at Brennan's in Atlanta, a one-time spinoff from the Commander's Palace family. Prudhomme was chef at Commander's Palace and was helping open the new restaurant. The late Dick Brennan Sr. introduced the two in memorable fashion.
"He said 'Paul from Opelousas, meet Paul from Opelousas,'" Miller recalled with a laugh.
Miller moved to New Orleans in 1977 to work at Commander's Palace. Prudhomme opened K-Paul's in 1979, and Miller followed him there a few years later.
As Prudhomme's star rose, as he traveled to build the Magic Seasoning brand and promote his cookbooks, Miller took a progressively more prominent role at K-Paul's. He and Brenda Prudhomme now run the restaurant as a back-of-the-house/front-of-the-house team.
As their duties evolved through the years, they were always in collaboration with Paul Prudhomme.
"The menu here, the sauces, these are all things we worked on together," said Miller. "They all have stories."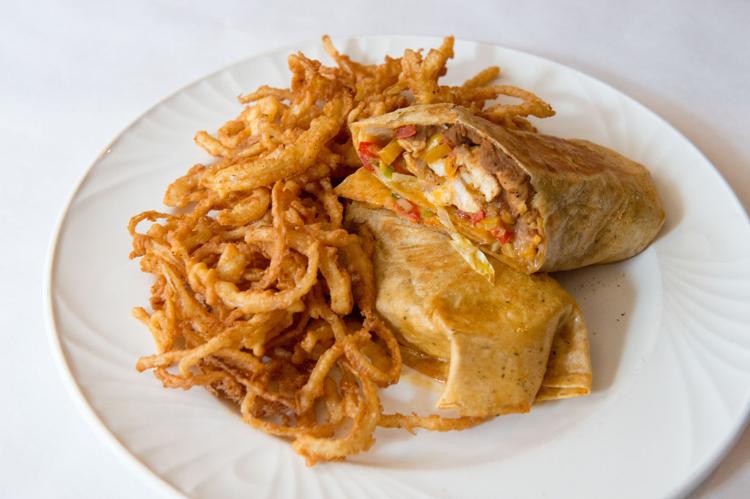 There was the sauce they were working on together in the summer of 1983 when news arrived that a West Coast friend had just given birth. The friend was Alice Waters, acclaimed pioneer of modern California cuisine. Her newborn daughter was named Fanny and so "hot Fanny sauce" joined the menu at K-Paul's. Today its jalapeno-spiked, brown garlic butter richness still finishes the bronzed swordfish.
Miller can recall in detail the intricate "chocolate cabin" dessert they prepared for world leaders during an economic summit in Williamsburg, Virginia. More recently, they developed K-Paul's deli-style lunch as an inexpensive alternative to the full dinner experience here, serving plate lunches and sandwiches. Then there was the time Miller hid a freezer on a roof at K-Paul's so he could make sorbet for a wine dinner without running afoul of Prudhomme's rule that his restaurant should never have freezers.
"It wasn't in his restaurant, it was on his restaurant," Miller said with a grin.
"Yes I can, yes I will"
It's common for chefs who work closely with culinary stars to eventually set off on their own. Prudhomme not only encouraged his lieutenants to open their own restaurants, he quietly helped some pull it off behind the scenes with financial help.
Miller said he had many conversations over the years with Prudhomme along those lines. But Miller decided that K-Paul's was where he could make his mark, and also where he felt the greatest responsibility.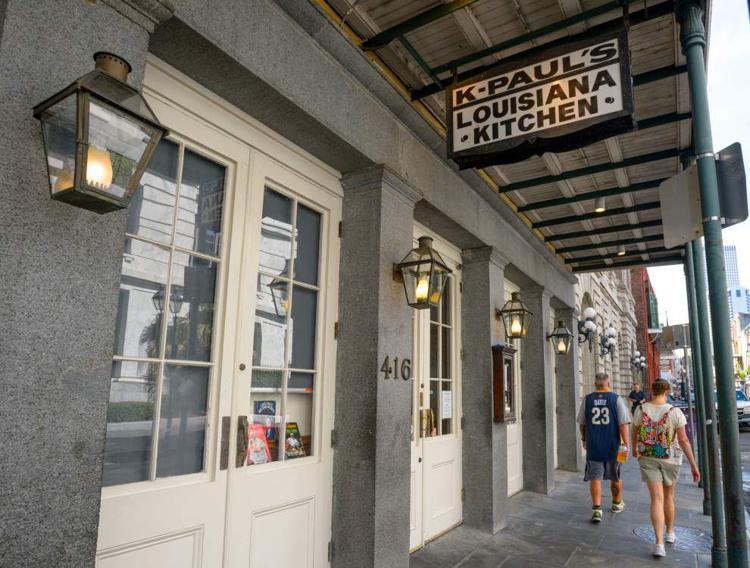 "It got to the point where it was home," said Miller. "Everyone who comes here has some story, whether they're coming back again after years or they're coming because a friend told them they had to visit when they come to New Orleans. It's a good feeling to be part of that."
For all the fame he achieved, Paul Prudhomme also remained famously approachable, which is one reason so many people felt a connection with him. A year after his death, his fans keep bringing their own stories about the chef to K-Paul's. For Brenda Prudhomme, that energizes her work with a sense of purpose.
"Chef believed in what he was doing, he believed in you, and he made you believe it, too," she said. "Everyone who worked with him came to understand the attitude 'yes I can, and yes I will.'
"It's my job to pass that on to the staff and make them part of his legacy. It's hard work, but it's a sweet legacy, it's an endearing one, and it's a real one."
416 Chartres St., 504-596-2530
Lunch Thu.-Sat., dinner Mon.-Sat.
New Orleans was a famous food city before a Cajun farm boy named Paul Prudhomme came to town…
Have you hugged your favorite chef lately? How about that restaurateur, manager, waiter or b…