For any young waiter, starting out at Brennan's Restaurant means learning to flambé bananas Foster with confidence, working in teams across its many dining rooms and getting to know its long history.
For Ruel "Ken" Saltoc, it also required a little adjustment to the backslapping familiarity that New Orleanians can bring to even the grandest dining rooms.
"It's not in our culture to be so casual," said Saltoc, who is Filipino. "But here people say hello and make small talk on the streets with strangers. It's the same way with our tables. They laugh with you, they even share their problems with you. It's very different."
But different is why Saltoc and a growing number of his peers are now living in New Orleans and specifically why they're working at Brennan's.
Back home in Manila, Saltoc, 25, is pursuing a degree in hotel and restaurant administration. To broaden his horizons in the hospitality world, he's pursuing a form of practical on-the-job training at Brennan's, and he's part of an international influx now evident at the famous French Quarter restaurant. 
Of Brennan's roughly 200 employees, some 22 are now foreign nationals working here for one-year hitches. Like Saltoc, many are from the Philippines. Others hail from Turkey, Spain, Mexico, the Dominican Republic, Honduras and Ecuador.
They're here on the Exchange Visitor Program, also called the J-1 visa program, which is administered by the Department of State for foreigners to work or study in the U.S.
Many businesses employ foreign workers through the program. But at Brennan's it has also quickly fostered an international subculture, and this is playing out in some unexpected ways for the restaurant.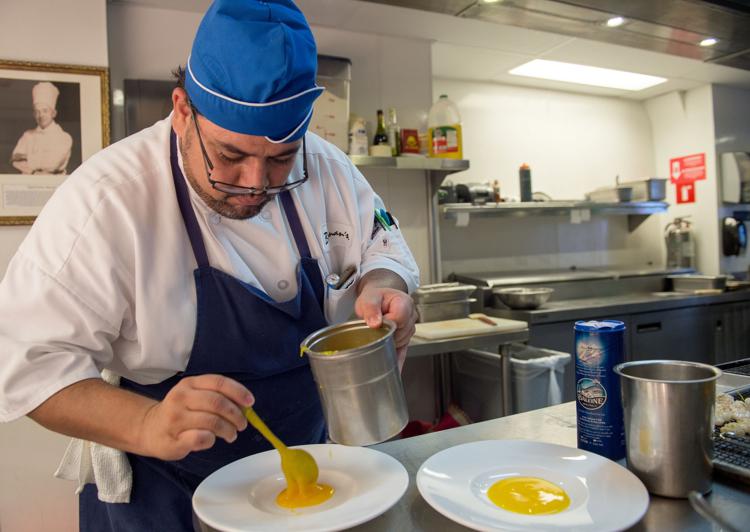 For instance, some of the foreign employees are cooks, and between tending the turtle soup and eggs Sardou they might also prepare the staff's own pre-shift "family meal" with dishes from their homelands. Increasingly, these flavors are making it to the dining room. Their creations have become amuse bouche servings, those complimentary nibbles often brought before a meal. And after Barcelona native Alejandro Tena showed off his Spanish tortilla, a traditional egg and potato dish, it is now being tested for a regular menu appearance at Brennan's this fall.
Bolstering Brennan's
The J-1 visa program found a niche at Brennan's for more pragmatic reasons. Staffing shortages have become a common complaint across New Orleans restaurants as the number of eateries grows. That shortage has been acute at Brennan's, which has staffing needs more akin to a hotel than the typical restaurant.
So last fall, general manager Christian Pendleton pitched the program to his boss, Ralph Brennan, as a way to bolster the workforce while the restaurant keeps recruiting local employees.
"We have been struggling to hire enough people, so when Christian brought this to us we took a close look," said Brennan. "I've really have been surprised with how well it's worked so far."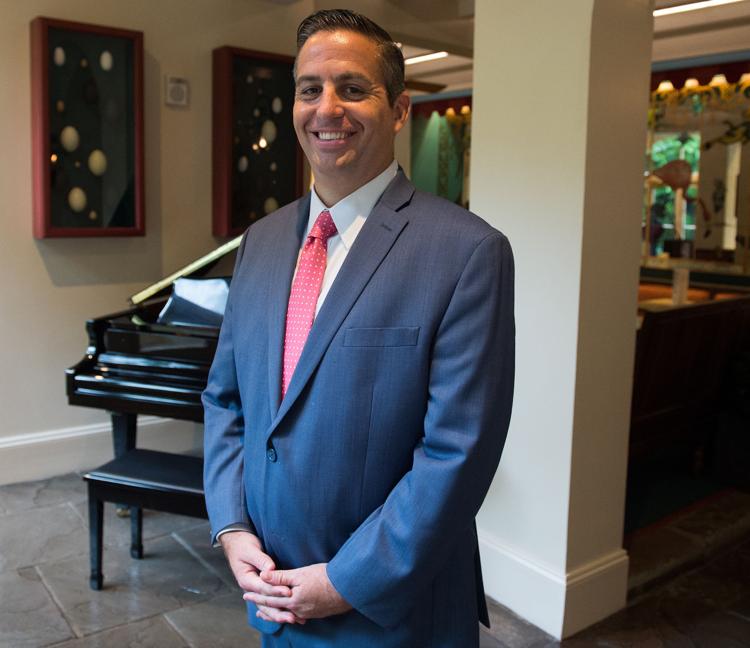 Pendleton saw the program in action during his previous post as manager with Washington, D.C.'s high-profile Knightsbridge Restaurant Group and he knew its strengths.
"Every restaurant is looking for talented people with a good work ethic," he said. "These people come here and look at it as an opportunity to learn everything they possibly can. They're never late, they're up for any kind of work we give them."
These employees get the same pay, vacation time and other benefits as their contemporaries at Brennan's. But it's not just the prospect of a job that draws them from overseas.
Cultural exchange, differences
Princes Arevalo, 20, is studying for the same degree as Saltoc at the Lyceum of the Philippines University in Manila. Her dream is to one day open a restaurant back home, and she was searching for an international job to get a different vantage on the business.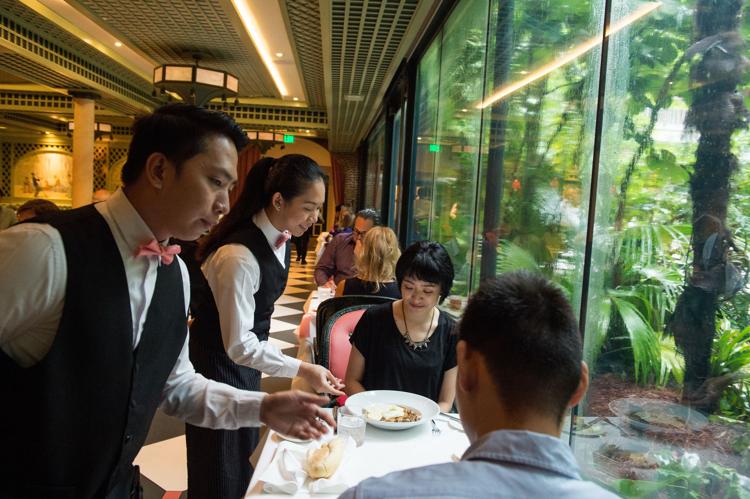 "It's the quality of service, the hospitality level that we can experience here," she said. "America has such a different clientele from back home, you meet different people here from different cities, different countries every day. We're learning skills we wouldn't get at home."
Arevalo knew little about New Orleans before signing up. She initially pictured a very modern city, since "new" was in the name. Once she settled in, however, she was impressed by the prominence of the restaurant where she wound up, and she's also been pleased with the variety of experience she's gaining.
"We were worried about places that could take students just to use them as cheap labor, but we don't feel that way," said Arevalo. "We feel lucky to be here, because they have a program and a plan for us."
Since embarking on the program, the Ralph Brennan Restaurant Group has evolved a protocol for the foreign workers that provides some orientation and then rotates them through different positions during their stay.
"We want them to experience a lot while they're here, but they're not treated any different than other employees," said Pendelton. "They have to earn it in order to move on. We're not going to jeopardize the dining experience."
Like other employees, they get training in various aspects of service, cuisine and beverages, and sometimes this is where cultural differences show most. For the Filipino employees in particular, wine has been a big learning curve.
"In the Philippines, most people drink local beer, local whiskey and vodka," said Saltoc. "We don't have the same brands. And very few people drink wine, only politicians."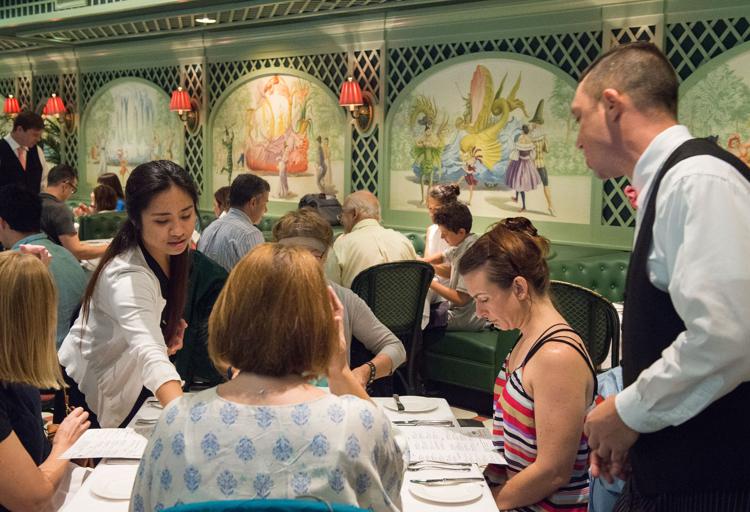 They are still strangers in a strange land, but at work they get help finding their way. Some of this is structured, like the orientation tours that Brennan's managers lead (there is always a stop at Sal's Sno-Balls, near the company's Metairie restaurant Café B). They sometimes get corporate tickets to experience the novelty of American football or a Pelicans game.
And then there's more informal coaching on New Orleans life. That might be a coworker vetting the address of an apartment before someone signs a lease, or pointing out the type of lock they'll need if they want to keep their bicycles.
"The rest of the staff now, they've taken them under their wing, and that's good to see," said Pendleton.
Administering the program takes some legwork. Brennan's works with a third-party company that recruits overseas employees through the visa program, and the restaurant's managers now conduct intercontinental interviews for candidates via Skype before signing them on.
While it has caught on quickly, Pendleton said the program will always be a sideline for staffing here. As a Creole restaurant with deep New Orleans roots, it's important that Brennan's feels like a New Orleans restaurant, he said, and that extends to its workforce. But Pendleton, who grew up in a military family and spent many years living overseas, also believes the diversity the international contingent brings to Brennan's staff has its own intangible impact.
"Everyone can benefit from a different perspective," he said. "They certainly bring that, and we've all been learning here."
You can smell sizzling butter around Brennan's dining rooms as waiters flambé desserts from …