News of a good breakfast joint in New Orleans will always turn heads. To get to the two backstreet cafés that Cara and Evan Benson run Uptown has always required turning a few corners too.
Their latest eatery is a bit easier to find, however, and it's landed in a part of town hungry for more restaurants.
The couple opened the second edition of Toast on Friday on Gentilly Boulevard, close by the Fair Grounds Race Course.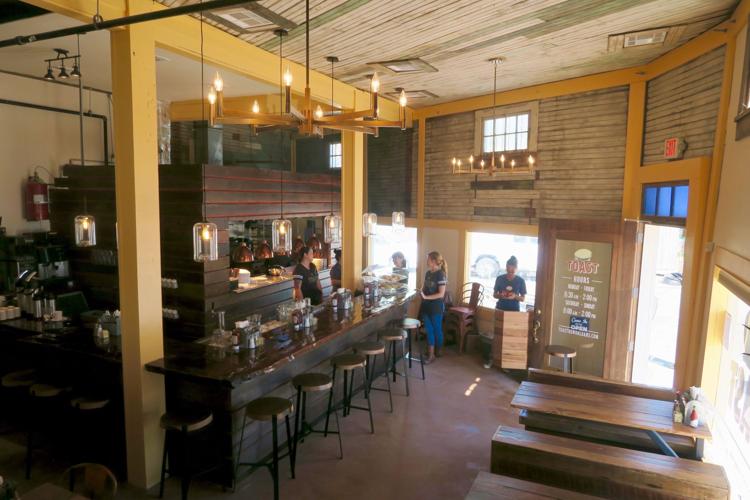 The menu is similar to the first Toast, which is on Laurel Street not far from Audubon Park. There's a mix of traditional breakfast plates, crepes, French brunch dishes (croque madame sandwiches, hanger steak with eggs) and its namesake toasts, which are essentially open-faced breakfast sandwiches.
At Toast Fair Grounds, there's also a section of sweet and savory waffles, like fried chicken and waffles and a breakfast sandwich made from waffles and filled with ham and eggs, avocado and pimento cheese.
The new menu also adds burgers and fries, and it brings along ebelskivers, a Nordic-style ball-shaped pancake that has been popular with kids at the Uptown Toast.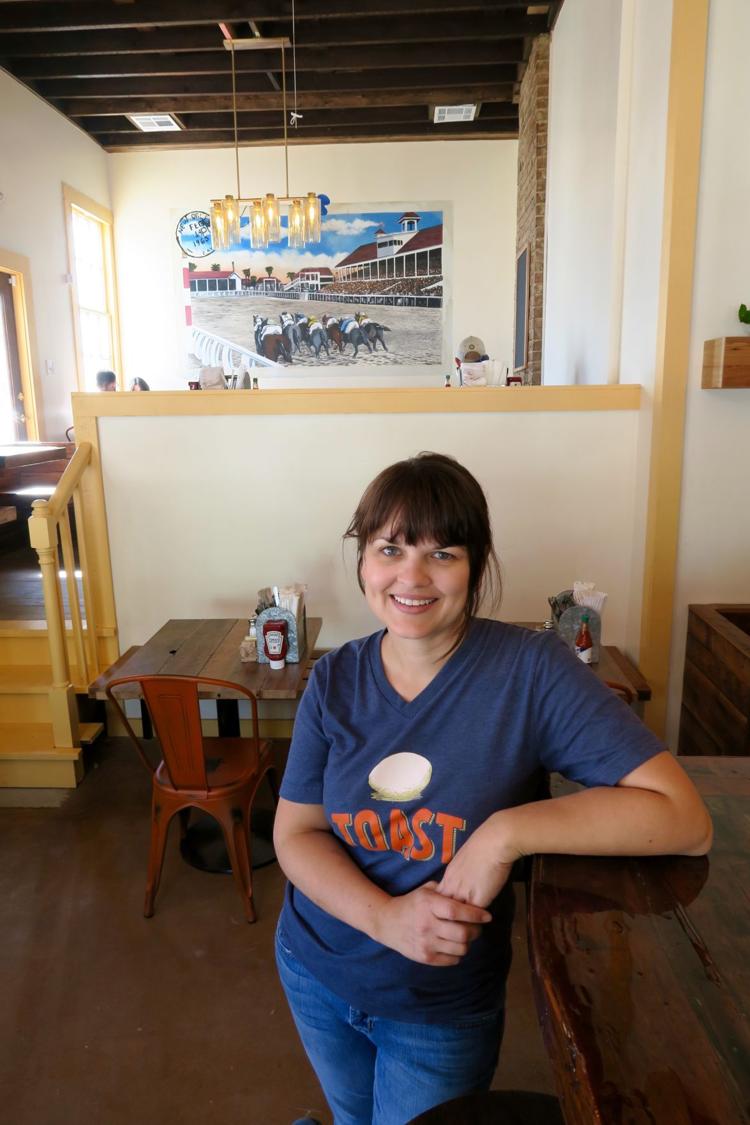 Toast Fairgrounds is larger than the original, though it's still a fairly compact neighborhood eatery. The building has seen a succession of short-lived restaurants, most recently Big Shirley's, and it has long been a bit ramshackle.
For Toast, the property underwent a thorough renovation, which added a diner counter and a mix of booths and nooks around the dining room. A new mural showing a vintage view of the Fair Grounds, by local artist E. Allen Warren, adorns a back wall.
The Bensons have applied for a liquor license for the new restaurant.
Cara Benson started her culinary career as a baker, and in 2010 she and Evan opened Tartine near Tulane's University Square complex as a French-style bakery and café. Toast followed in 2014 in the original location of Laurel Street Bakery (which is now in Broadmoor).
Toast (Fairgrounds)
1845 Gentilly Blvd., 504-351-3664
Mon.-Fri. 6:30 a.m.-2 p.m., Sat. and Sun. 8 a.m.-2 p.m.