A club that helped remake Frenchmen Street as an all-day destination for live music is now expanding to another section of New Orleans seeing a wave of change.
Owners of the Spotted Cat Music Club confirmed their plans to open a restaurant and music venue called Spotted Cat Food & Spirits at 2372 St. Claude Ave.
The address is part of the New Orleans Healing Center, a multi-use complex at the corner of St. Roch Street. It will take over the space previously occupied by Fatoush, a Turkish restaurant which quietly closed recently.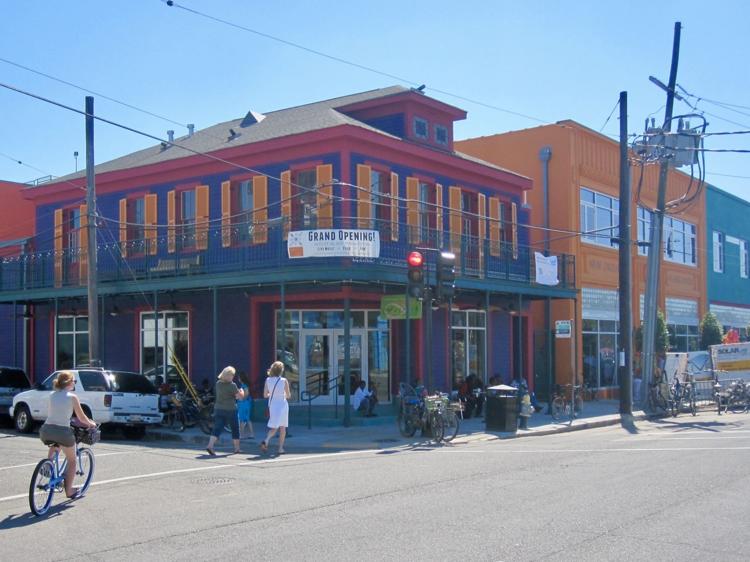 The new Spotted Cat Food & Spirits is slated to open sometime in February, prior to Mardi Gras.
"As a popular local and tourist spot, a second location is necessary to accommodate the different needs of our loyal Spotted Cat guests," Spotted Cat co-owner Wm. Douglas Emmer said in a statement. "We are excited to expand our presence and offer memorable and entertaining experiences to an even greater population."
Emmer is opening Spotted Cat Food & Spirits with Bradley Clement and Cheryl Abana-Emmer, co-owners of the new addition.
Some of the New Orleans musicians who have been regulars on the Spotted Cat stage at Frenchmen Street are expected to be in rotation here, with performances during the day and evening hours.  
The kitchen at Spotted Cat Food & Spirits will be led by chef Rob Clement. The menu will have all-day breakfast and small plates and shareable dishes in the afternoon and evenings. The schedule includes jazz brunch on Saturday and Sunday.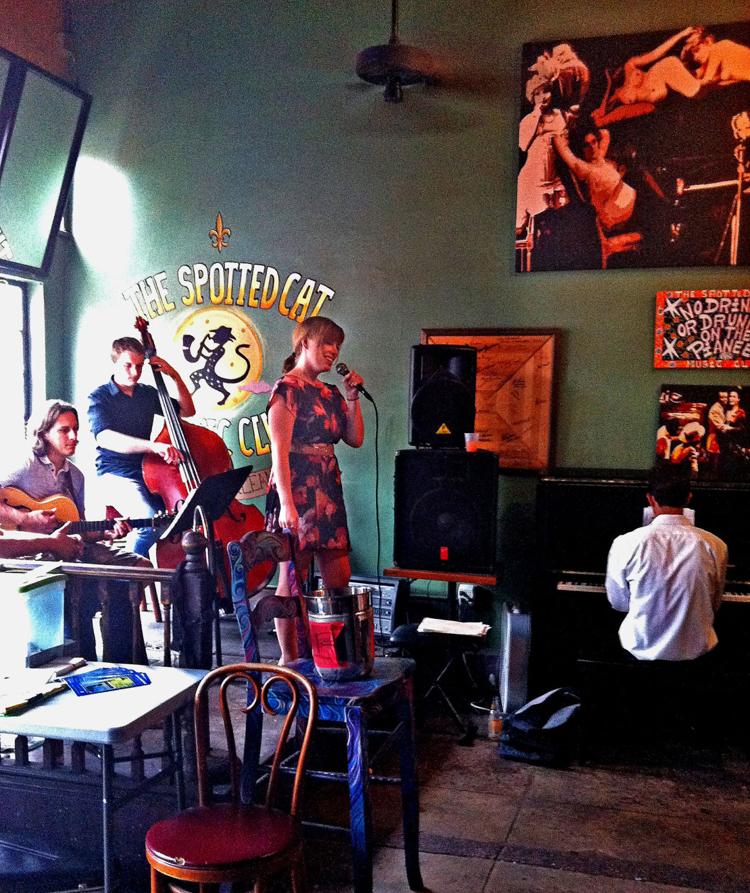 The new venue will have a full bar. Unlike the Spotted Cat on Frenchmen Street, it will be family friendly. At 2,500 square feet, it will also be much larger than the Frenchmen Street club.
The original Spotted Cat was an early addition to Frenchmen Street, opening in 2000. It has seen a few changes in ownership over the years, and had a brief stint under the name Jimbeaux's in 2009 before reopening as the Spotted Cat Music Club. 
The New Orleans Healing Center opened in 2011 in a former furniture store, bringing a mix of food, entertainment, cultural programs and community outreach services. Fatoush was one of its first tenants, serving a menu of traditional Turkish cuisine and operating as a restaurant and coffee shop throughout the day.
It was greeted as a bellwether for St. Claude Avenue, a long neglected commercial stretch that was only then beginning to attract new investment. Many restaurants and bars have opened along the avenue and nearby since, including the cluster of eateries in the St. Roch Market directly across the street.
The Spotted Cat Music Club is the second Frenchmen Street destination to expand recently. Last fall, the Three Muses restaurant and music venue opened a second location, Three Muses Maple, near the Uptown universities.  
Spotted Cat Food & Spirits 
2372 St. Claude Ave., projected opening Feb. 2017
623 Frenchmen St., 504-943-3887
Hot music, great food and a way with drinks would seem like a natural mix in New Orleans, th…
We left Red's Chinese stuffed from fried chicken crusted with chiles and peanuts, ginger-spi…
For a long time, the name "Rampart" has felt way too literal along the edge of the French Quarter.