Do you remember your first beer? How about your first sip of wine? Not me. The first brush with those pleasures must've happened casually, something introduced with a taste here or there.
But, the first taste of New Orleans coffee? That stands out very clearly. It was the spring of 1999, I hadn't even moved to New Orleans yet, but was visiting to scout things out. I was staying at an old guesthouse in the Lower Garden District, and right across the street was a dusky little coffee shop, with green-shaded lamps on the tables and people reading books and writing in notepads.
It was the original Rue de la Course, or as New Orleans usually called it, "the little Rue." I didn't know anything about it but what I did realize, right away, was that New Orleans coffee was special. It had a rich, dark, full flavor with a kick to knock the creeping fatigue of the humid day right out of the room.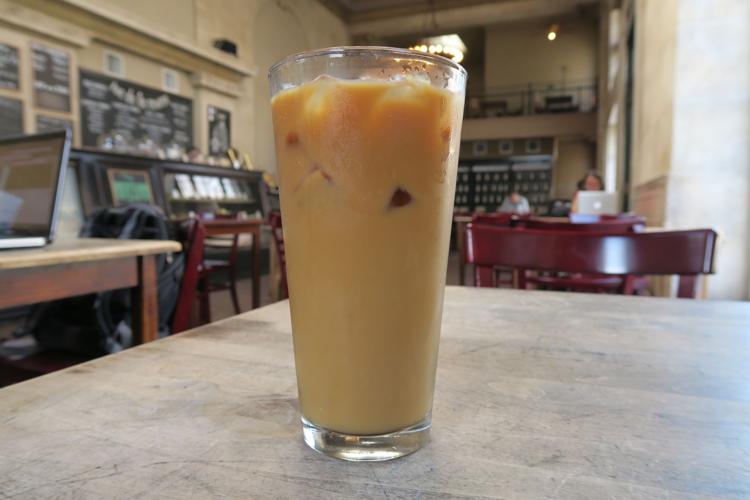 This was different from the coffee I'd known back home, which was usually the same thin, beetle-colored brew whether it came from a convenience store, a diner or a better restaurant. For someone only just beginning to explore New Orleans, it made an impression. I went home telling friends how even the coffee was different down there.
After I moved to town this and the other Rue coffee shops that once dotted New Orleans became part of my personal map of the city. There is still one, at Oak and Carrollton, which gives that same feel.
As I wrote last week, one of the former Rue locations opened a new chapter, with the same owner (founder Debra Dunn), a revamped menu with beans from Mojo Coffee Roasters and a new name – Ignatius Espresso Bar & Café. As it turns out, this old-now-new again café story stirred more than just a thirst for coffee, and I've since heard many recollections from people about the old Rue era.
When Debra Dunn opened her first Rue de la Course in 1990, the address she found in the Lowe…
When we think about the restaurants we love, memories are often tied to celebrations and milestones marked at their tables. Thinking back to an old coffee shop is something different, more about every day rhythms of years past - the study nook for school, now completed; the launch pad for new projects and career moves; the gathering spot for neighbors, who may have since moved away.
We usually drink coffee for a little get up and go, but returning to the old Rue showed how sometimes even a cup of Joe can turn back the clock.
3121 Magazine St.‪, 504-896-0242