A food supplier that had its brand name featured at local restaurants and had started making Louisiana's wild boar problem into a promising new menu item has shut down.
In the wake of the closure, the owners of a LaPlace andouille purveyor that had invested in the business are accusing its owner of fraud.
Two Run Farm became a prominent player in the region's modern farm-to-table movement, supplying beef, lamb and other meats to top-tier restaurants in New Orleans and Baton Rouge.
The brand was marketed as sustainably raised, grass-fed meat. Chefs frequently touted the Two Run Farm name on their menus to signify local sourcing for their burgers, lamb shanks and steaks.
More recently, the brand pivoted to become Charlie Sausage. It made a smoked sausage with meat from wild hogs under a new state program designed to help combat the ecological havoc caused by the invasive species.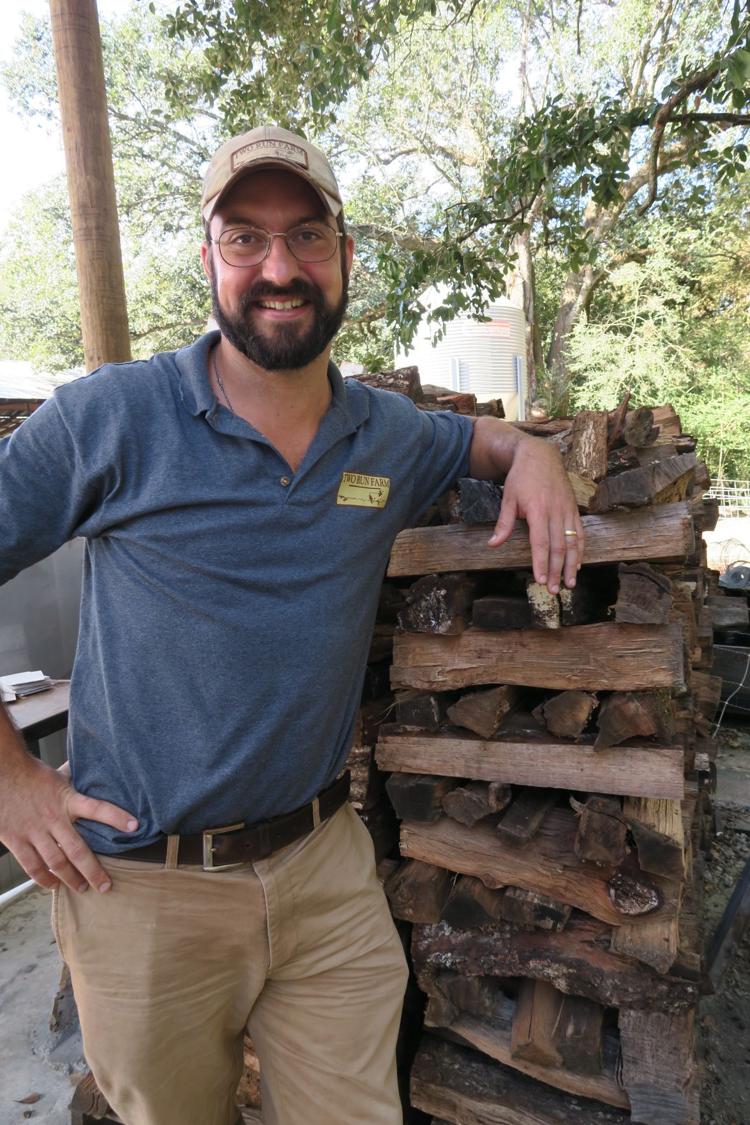 But Two Run Farms and its affiliated Springfield Slaughter House in Livingston Parish have gone out of business, according to state records, and Charlie Sausage is off the market. The closure means no facility is now producing commercial boar meat in Louisiana.
Charlie Munford, the founder of Two Run Farm and namesake of Charlie Sausage, could not be reached for comment.
Now, the owners of a company affiliated with Wayne Jacob's Smokehouse & Restaurant in LaPlace have filed a lawsuit against Munford in federal court. They're accusing him of fraud and breach of contract, and they've asked for a jury trial to determine damages.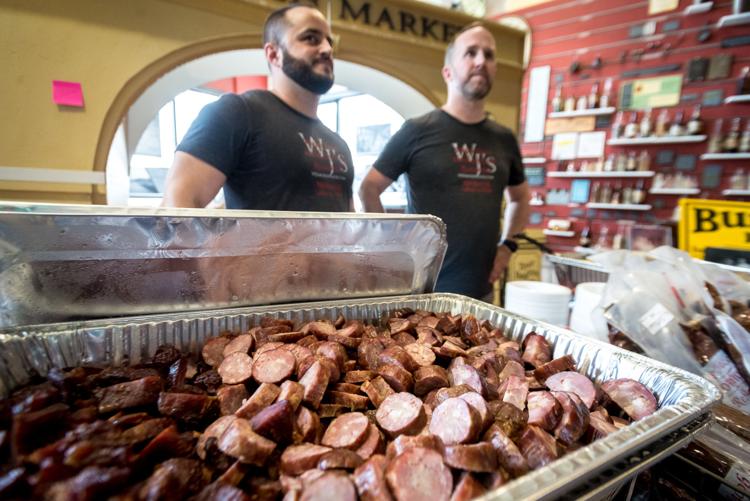 The suit was filed by Jarred Zeringue and Mathew Moreland, who also own the French Quarter restaurant EAT, which had been a longtime client of Two Run Farms. In 2015, the two bought Wayne Jacob's Smokehouse & Restaurant, part of a circuit of traditional butcher shops around LaPlace known for andouille sausage. (Others in close proximity are Bailey's Andouille and Jacob's World Famous Andouille, which is unrelated to Wayne Jacob's.)
Andouille is a staple ingredient for many Louisiana dishes, and the style produced in the River Parishes is a prized regional heritage product. Much thicker and smokier than the versions commonly available in groceries, it imparts deep flavor to gumbos, jambalayas and stews.
There's nothing strictly seasonal about weinerschnitzel or bratwurst. But dine around New Orleans this month and you might think we were witne…
Wayne Jacob's Smokehouse, which dates to the 1950s, uses shed-like cypress smokehouses to finish its andouille. That is part of its traditional process, but with modern regulation it also limits its distribution. The butcher shop is permitted by the state to sell its sausage at its own retail location, but it does not have the U.S. Department of Agriculture certification needed to distribute more broadly.
In a bid to expand, Zeringue and Moreland created a separate company, Wayne Jacob's Smokehouse Distribution. Through this company they bought a 20 percent equity stake in Forest Free Range, owned by Munford, for $320,000.
In an interview, Zeringue said their goal was to create a wholesale line of sausage through Munford's operation that would be sold at restaurants and groceries, while maintaining their own retail sausage production at their own LaPlace shop. The operation at Wayne Jacob's Restaurant & Smokehouse remains unchanged.  
The expansion plans with Munford, however, soon went awry. In their lawsuit, Zeringue and Moreland tell the court their investment was based on Two Run Farm's client list of 200 restaurants, its fleet of five delivery vans and Munford's claim to them that his Springfield Slaughter House was "fast tracked" for USDA approval.
The Two Run Farm business model they invested in changed in 2017 as Munford shifted from restaurant distribution to making Charlie Sausage. He sold the delivery trucks, they say, and the USDA approval never came through.
In September, Wayne Jacob's Distribution did get two batches of andouille through the deal. This was distributed around New Orleans to Theo's pizza restaurants, Dorignac's Food Center and Breaux Mart grocery stores. But the Springfield Slaughter House where it was produced soon shut down.
"When we invested there were over 200 restaurants on his client list, but 18 months later he was out of business," said Zeringue.
The Springfield Slaughter House, tucked away in piney woods about halfway between New Orleans and Baton Rouge, is a throwback to the days of small rural processing plants that once served local farmers.
For a time, however, Munford turned it into the hub of an innovative state program designed to monetize wild hog meat and encourage trappers to catch more of the animals.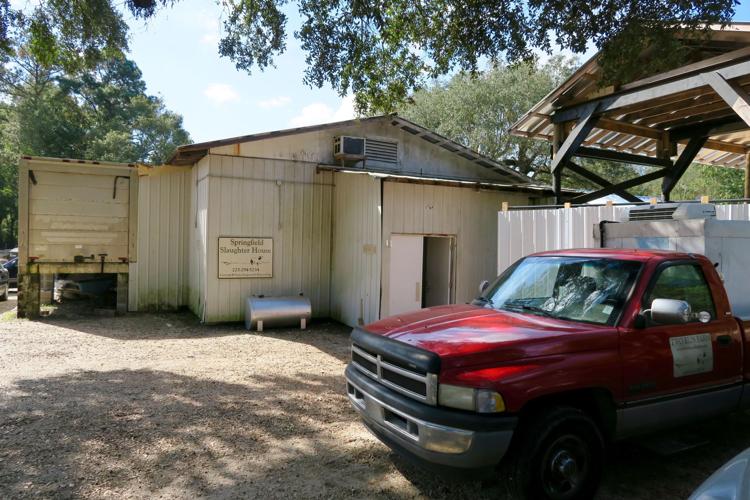 Feral hogs ransack crops, and as they root for underground food their burly snouts can damage delicate coastal marshland. They were blamed for an estimated $74 million in damage to Louisiana farms in 2013, according to an LSU AgCenter study.
In 2015, the state created a new inspection system to get wild hog into the commercial marketplace. Munford worked with the state to set up the process. Trappers could sell live wild hogs directly to his facility, where they were killed and their meat was packaged for sale to restaurants and markets.
In the culinary realm, wild hog is generally called wild boar (though boar technically refers to the male only). This Louisiana product found an eager audience among restaurant chefs, who often praise its rich flavor. It began to appear on more local menus, baked onto pizzas, cooked into pasta sauces and made into charcuterie. 
In October, a message posted to a Facebook page for Springfield Slaughter House explained it was "unable to continue the wild hog slaughter program at Springfield due to business concerns," though the message left the door open to possibly resuming production elsewhere.
A spokeswoman for the state Department of Agriculture & Forestry, which created the boar program, confirmed that with the closure there are no state-inspected facilities processing wild boar in Louisiana.
Local chefs who used the boar products say they're now trying to find other suppliers. For instance, the New Orleans restaurant Carmo went all in for boar, using it to replace practically all the domesticated pork on its menu. Chef Dana Honn said he's now looking at sources in Texas, which has similar programs to bring wild hogs to market.  
Meanwhile, Zeringue said he and his partner are still looking at other avenues to get wider distribution for their andouille.
It was a typically busy New Orleans spring night at the Uptown bistro where Kelle Boyer was waiting tables when she got a bit of advice she re…
Anyone interested in New Orleans restaurants knows there are a lot of them. But how many?
The carrots and radishes and rapini that William Champagne now sells through the New Orleans Food Co-Op are harvested a few miles away and del…
A new eatery is now taking shape at the former home of Square Root, which for a few years was the most ambitious restaurant in New Orleans.