After hitting the streets with a food truck and running a stand in a multi-vendor food hall, Lesley and Artis Turner finally have a restaurant to call their own. But they're not keeping it all to themselves.
The young couple has opened Pressed (919 St. Charles Ave., 504-400-8115), a casual cafe with a specialty in salads and pressed sandwiches (see menu below). Serving lighter options for quick meals is part of the concept, and so is showcasing other emerging New Orleans food businesses.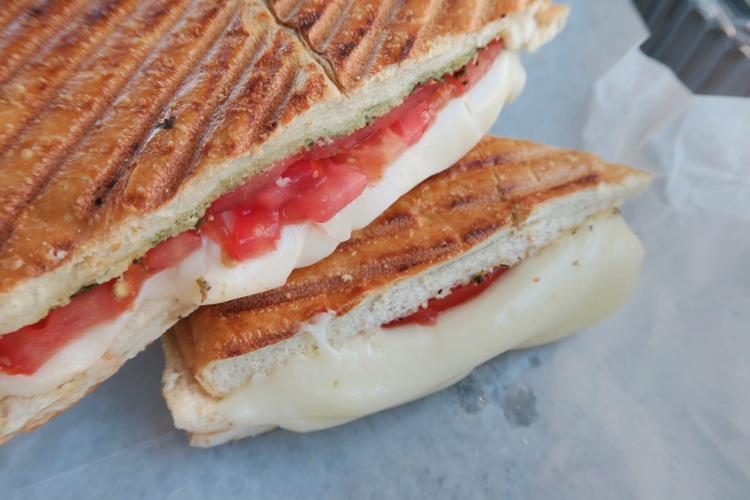 "For us, it's about our business inviting others in and giving people a chance they don't always get," said Artis Turner. "We feel like we were given an opportunity here and we think we should extend that to others. It's about community."
For starters, as the Turners developed Pressed they recruited some new and lesser-known local brands as suppliers, like the bakeries Girls Gone Vegan and the Puddin' Shop, the confectioner Southern Fixings Pralines, the kombucha tea maker Big Easy Bucha and Major Joose, a maker of fresh juice blends.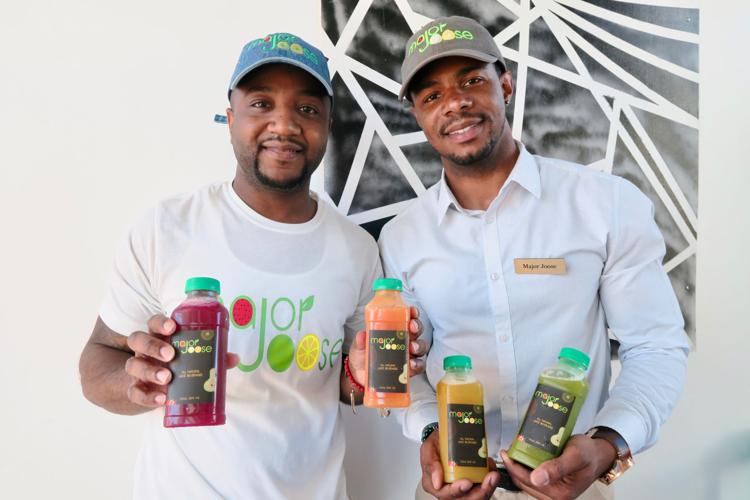 The Turners are taking some cues from their setting. Pressed is located on Lee Circle inside the Center for Philanthropy. That's the newly built headquarters for the Greater New Orleans Foundation, a nonprofit that funds community programs across the region and convenes members of many different groups under its roof.
Martha Landrum, the organization's vice president of marketing and communications, said the foundation wanted to have a restaurant in its new building to contribute to its downtown neighborhood. She said it could also serve as an extension of the foundation's work.
"A lot of people from community groups around the region come through our doors for meetings and for the training we provide here," Landrum said. "Now they can have a place to network and continue the conversation right here. Sometimes the best conversations happen in a coffee shop."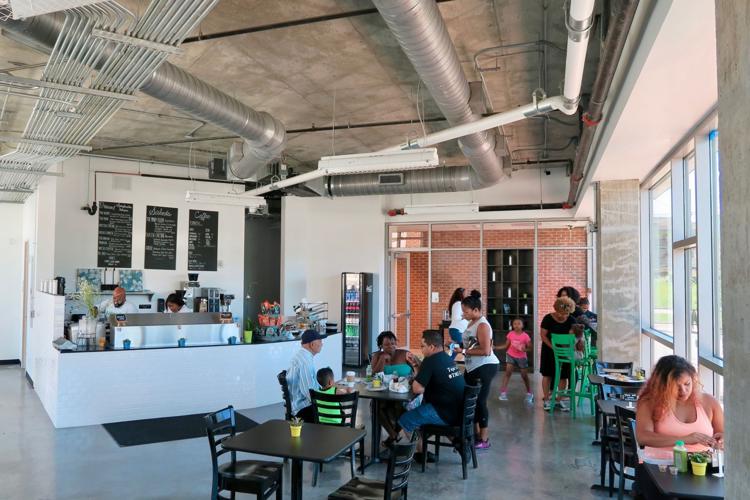 Pressed has a modern design around a window-lined space looking into the center's courtyard, with a counter for deli-style service, an espresso station and grab-and-go salads, parfaits and fresh juice. On the menu, there are sandwiches like Creole tomato Caprese and turkey with provolone, spinach and avocado spread. Apples and pecans and blue cheese dapple a salad of dark greens.
Motivational messages on small chalk boards around the room ("One day or day one? You decide") and upbeat quotes printed on the restaurant's packaging speak to the Turners' sense of optimism as they've worked to establish themselves in the busy New Orleans food world.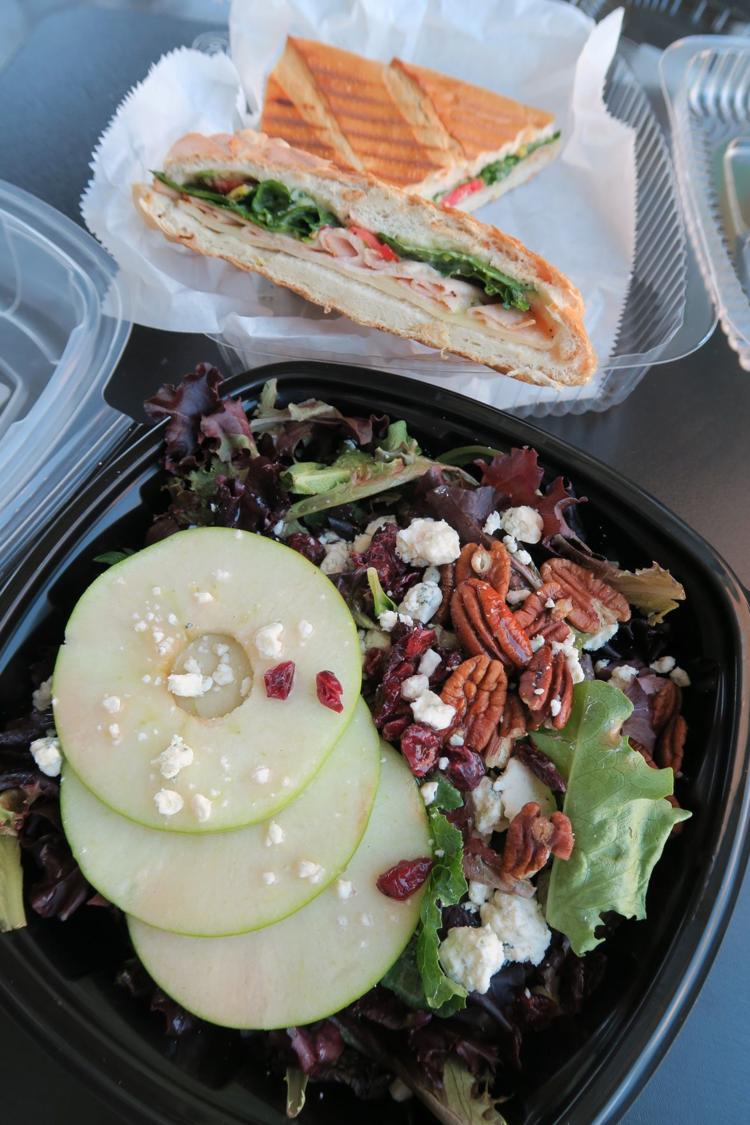 The Turners, both New Orleans natives, got their start in the food business with the Dirty Dishes food truck. In this case, "dirty" is definitely a term of endearment, an expression of deep-down flavor (one signature dish is a garlic buttered waffle topped with pulled pork and bacon). In 2015, they opened a stand for Dirty Dishes at the St. Roch Market, though they left the market last summer and began planning Pressed. The food truck is still in rotation, primarily for festivals and events.
Pressed, meanwhile, is geared toward lighter, healthier meals, though with some indulgences readily at hand, too.
"It's healthy food, but with the option to cheat," said Lesley Turner.
Keeping prices on par with other quick lunch options is also part of the Pressed approach. The sandwiches top out at $8 and entrée salads are $6 or $7.
"The problem with so much in the food world is that you can get a burger for a dollar but a salad will cost you $15," Turner said. "We want to bridge the gap and make healthy food more accessible."
919 St. Charles Ave., (504) 400-8115
Mon.-Fri., 7 a.m. to 3 p.m.
See menu below (click on the document to view full menu).
The notion of a cafeteria lunch may seem like a throwback, but a new cafeteria in the CBD co…
When a popular restaurant relocates, you can count on some upsides and downsides. It's no di…
This spring edition of our New Orleans dining guide is arranged by neighborhood, though each…