The footprint of the Ruby Slipper keeps growing. Today, the New Orleans based brunch brand announced plans for the new location in Mobile. It will be the second Ruby Slipper in Alabama, and the ninth overall as the homegrown restaurant company expands.
The Mobile location is expected to open in the spring of 2018 in a historic building called Staples Pake, which is being redeveloped as residences in that city's downtown.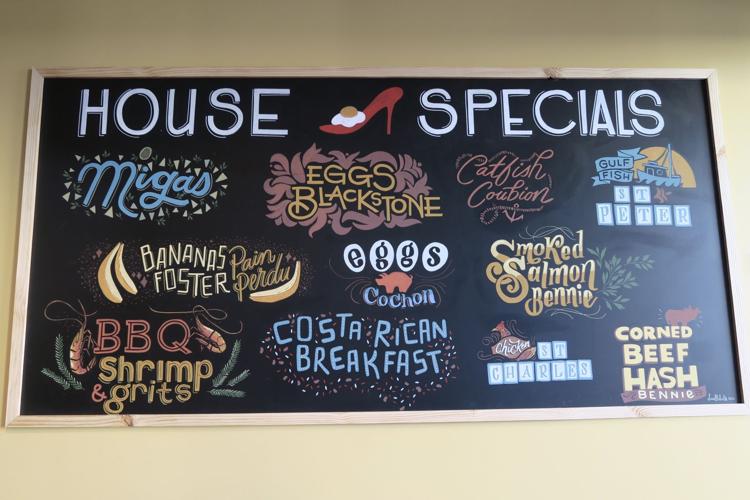 Like its sibling restaurants, the menu will be built around all-day brunch that starts with diner standards and adds Southern and New Orleans-style touches, like BBQ shrimp and grits, bananas Foster pain perdu and eggs Benedict dishes with cochon de lait.
Back home, the Ruby Slipper has a large new location in the works in Mid-City, which is now slated to open by the end of the year.
At the corner of Tulane and Broad, you can get a box of chicken wings and a bottle of pills …
Ruby Slipper founders Jennifer and Erich Weishaupt are renovating a long-vacant, former union hall at 315 S. Broad St. It's near the new hospital complexes, which have drawn other new eateries lately.
In addition to the restaurant, the property will be home to the company's headquarters, a commissary kitchen and a large outdoor space angling around to Banks Street.
From its start on a Mid-City side street, the Ruby Slipper has grown rapidly across town and…
When this Broad Street restaurant is ready to open, the Weishaupts plan to close their original Ruby Slipper location, which is about a mile away at 139 S. Cortez St.
The local couple opened their first restaurant in 2008 near their home in Mid-City, a neighborhood then still slowly recovering after Hurricane Katrina. They gradually opened others in the CBD, Marigny and Uptown, and locations in Baton Rouge, Pensacola, Florida, and Orange Beach, Alabama, followed.
On Wednesday (Feb. 1), the local brunch spot the Ruby Slipper Café will officially debut its…
In their quest to find a good breakfast spot, Jennifer and Erich Weishaupt once trekked all …