New restaurants might spring from the latest food trends or old traditions revived, from rising stars with an itch to expand or from deals with hotel developers eager to have local chefs under their roofs.
Rosedale, the new restaurant from chef Susan Spicer, came about because a tumbledown little building was in a city surplus auction, because to a neighbor, it looked like an interesting restoration project, and because to one of New Orleans' most-admired chefs, it looked like a neighborhood joint waiting to happen.
Rosedale opened over the weekend. Its origin story is different, and for Spicer, it's a different sort of eatery, too.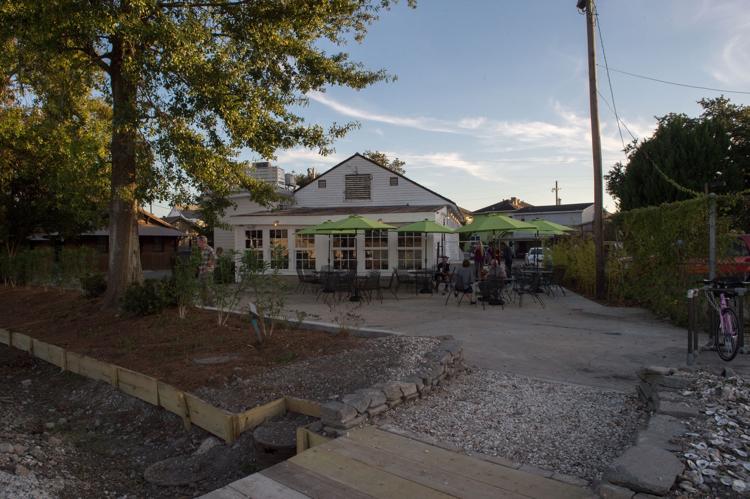 Spicer is a New Orleans native known for her pursuit of global flavors, both at her flagship Bayona and her more casual restaurant Mondo. Rosedale, however, is focused on the cooking of her hometown.
"We've always gone more international, but we wanted this to be about New Orleans," said Spicer. "It should be more down-home."
That means the chef who made Alsatian choucroute and Cuban-inspired black bean cakes into staples at Bayona is now turning her attention to shrimp Creole, smothered greens and beef debris over grits (see the opening menu here).
Rosedale's vintage building and its unique location not only set the ambience, they inspired the entire project.
'Time-off type of food'
The restaurant is in a former police precinct house. It's tucked away into a corner of the Navarre neighborhood, between Mid-City and Lakeview, where several converging vectors of the city's street grid break off from the mainstream and form a crisscross of quiet lanes.
The new restaurant backs up to railroad tracks and the grassy apron around them, giving it the kind of space you expect in small towns, not cities. It looks like a once-rural roadhouse where the town has caught up. To Spicer, every bit of it said casual neighborhood restaurant.
Brett "Shaggy" Duffee, her longtime chef de cuisine at Bayona, is chef at Rosedale. He grew up all around the West Bank. Spicer grew up in Algiers. So they joke that their Rosedale menu is "West Bank cooking."
In fact, many dishes have their roots in what the two chefs cook up in their downtime.
"Some of this started with what we'd cook for each other between shifts at Bayona," said Duffee. "Some of it is that Sunday-morning, time-off type of food."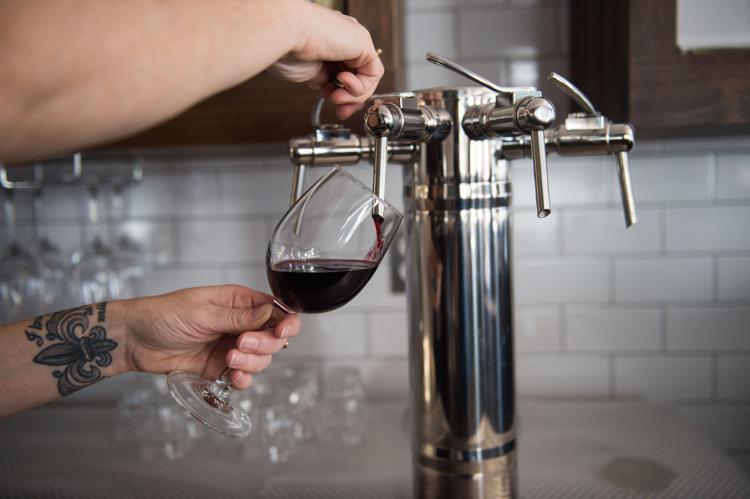 It's comfort food that also comes with wine pairings, and manager Jenni Lynch has built a list by the bottle, by the glass and from the tap meant to set off the menu's mix of hearty and fresh flavors.  
While many dishes sound familiar, they don't follow a predictable script. The drum is caramelized and finished with mirliton chow chow, alligator boudin gets a hit of Caribbean spice, and olives and tzatziki put the grilled chicken closer to the Mediterranean than the Mississippi River. Smoked fish is worked together with potatoes for a brandade to dip your potato chips, and "turtle soup" is more like turtle debris over spinach gnocchi. 
There are cochon de lait po-boys, grit bowls, BBQ shrimp and the "Fifth Avenue beef brisket," which refers to a street in Harvey, not New York. 
Placing the precinct
Rosedale's home had long been an object of fascination for Kevin Centanni, who lives within sight of it, just across the tracks. He bought the property at a city auction with no concept in mind until he started talking with Spicer.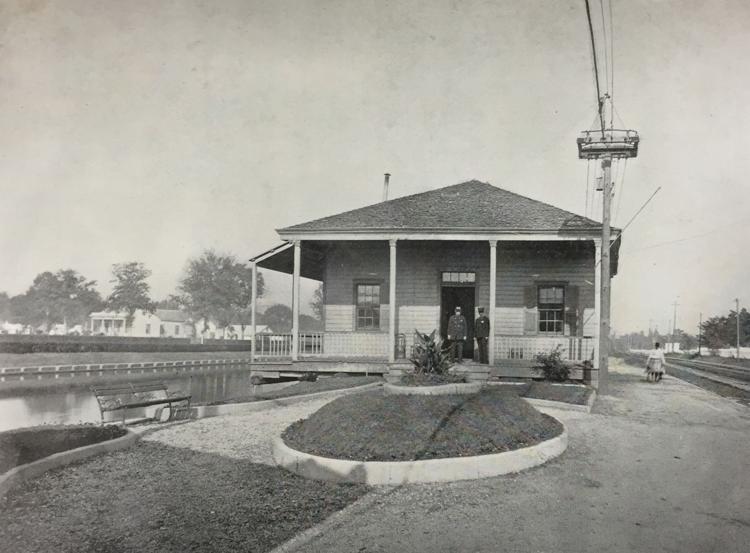 He's uncovered quite a history to the place. It was built as a police station in 1936, using lumber and other materials salvaged from an older police station that dated to 1879. At first, it sat flush again the edge of the New Basin Canal. That canal is long gone, and the building was relocated, trucked away in 1951 to its current address.
The land on which it sits was once part of the Girod Asylum, later called "The Colored Waif's Home," where a young Louis Armstrong first learned to play trumpet.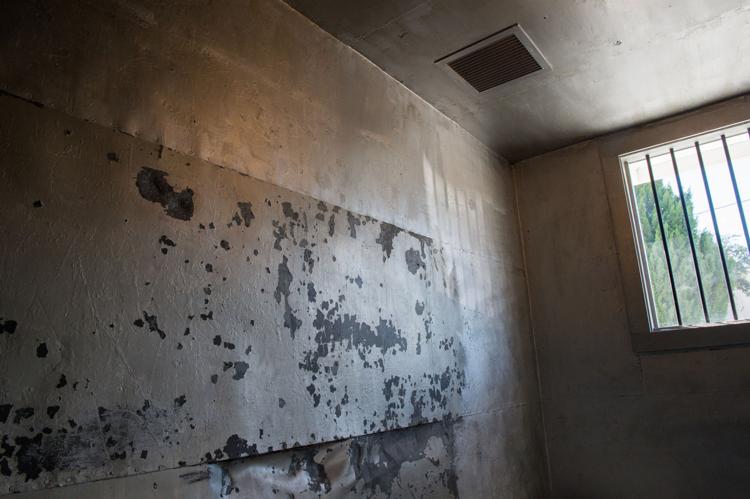 Some signs of the old precinct house are still visible, notably in a pair of cells now converted to restrooms. A scratchy patina on the metal-sheathed walls turns out to be inmate etchings of nicknames and booze jugs and buxom ladies.
Centanni is the developer for the building, and Spicer's husband, the furniture maker and woodworker Chip Martinson, created some of the design features. There are open rafters above and a gleaming, dark wood bar top set against white tile and the steel taps for wine and beer. A long corridor passes by the open kitchen en route to a second bar and another dining area that feels like a sunroom and opens to a patio.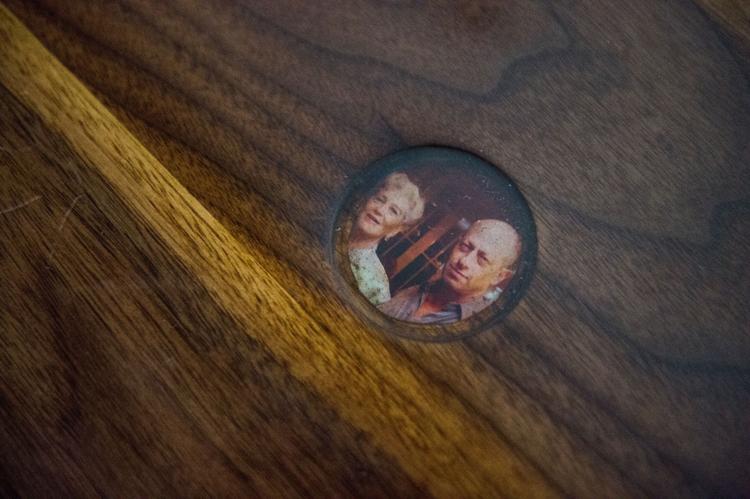 Some day, the train tracks behind the restaurant could be an extension of the Lafitte Greenway, the bicycle and pedestrian corridor that now abruptly ends about six blocks away in Mid-City. That's in the Greenway's master plan, at least.
For now, outdoor tables here have a view of the tracks. Spicer even had an outdoor gas line built in for future seafood boils on the patio. As that plan pans out, the chefs' ideas for "West Bank cooking" may find some inspiration in the boiling pot, too.
801 Rosedale Drive, (504) 309-9595
Lunch and dinner Wednesday-Sunday
Susan Spicer's Lakeview restaurant Mondo is built for those occasions when you want a casual…
Dining in New Orleans always has been big, but these days, it's been growing and changing li…
The little lakefront burg of Bucktown has been synonymous with seafood for generations of Ne…