The courtyard at Pat O'Brien's has its flaming fountain. Brennan's Restaurant has a turtle pond. At the new Flamingo A-Go-Go in the Warehouse District, the patio is anchored by a vintage army truck equipped with a 20-person table overlooking giant metal pink flamingos pouring water through their beaks.
Flamingo A-Go-Go (869 Magazine St., 504-577-2202) opened last week. It's big, it's colorful, and it looks like it's ready to party.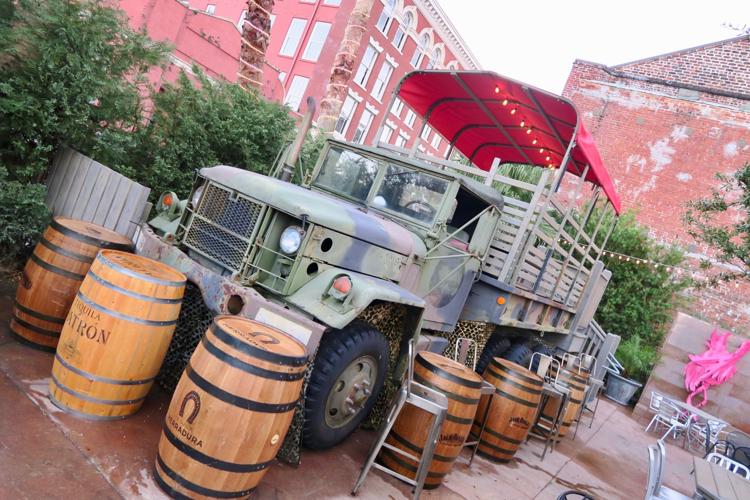 Designed to be both casual restaurant and bar, it has a dual-level interior, the feel of a beach bar, a color palette as varied as a box of crayons and a patio the size of a town square.
The address, at Magazine and St. Joseph streets, was previously home to the Warehouse Grille and had been a succession of earlier taverns. Back before Hurricane Katrina it was Polynesian Joe's, a bar known for the beach volleyball courts it had out back.
The local hospitality firm Creole Cuisine Restaurant Concepts took over earlier this year. Zeid Ammari, vice president of company, said they wanted to recast it for a neighborhood that has grown more dynamic in recent years, with its influx of new residents and the growth of nearby attractions (the National World War II Museum is a block away on Magazine Street).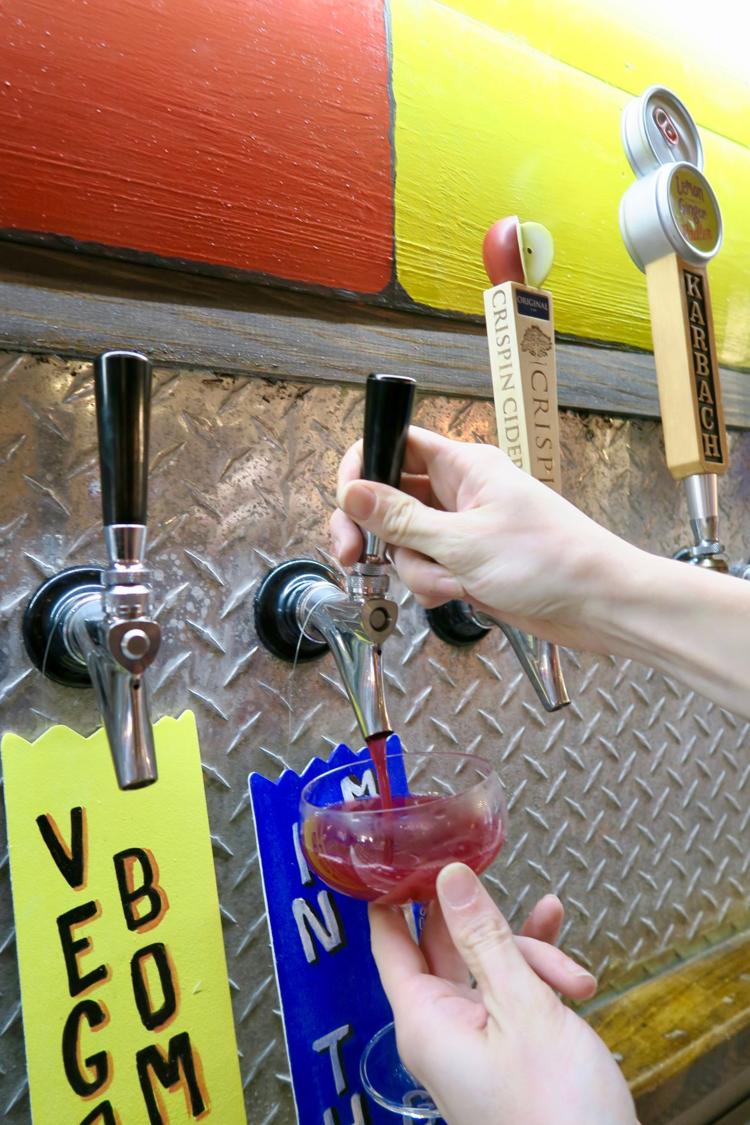 It syncs with at least one big trend in play around New Orleans, where more restaurants and bars are making outdoor spaces central to their draw. The classic courtyard has been abetted by canopies, beer garden benches, outdoor bars and patio dining options all over.
The new look and approach certainly sets a different pace for the old corner space. That starts with a mural of flamingos out front from New Orleans artist Becky Fos and an installation of colorful steel bamboo from Luis Colmenares, who also created a three-dimensional interior mural here.
The focal point is the patio, a landscape of string lights and umbrella-topped tables behind a high hedge. The spread is big enough to make a two-and-a-half-ton army truck, a water feature, a pergola, a cabana, a walk-up bar and a covered deck all feel like they sit in distinct zones.
Inside, the bar sports 42 taps, but less than half of them pour beer. White wine and prosecco flow from 15, red wine from five more. The rest are dedicated to batched cocktails, dubbed "flocktails" in the flamingo-speak of this place. Jim Beam, peach and cranberry Red Bull go into a Tiki-style mug for the Vegas bomb. The blue lightning is a fishbowl-sized, aqua blue rum punch festooned with fruit and multiple straws that should be shared but somehow is under $10.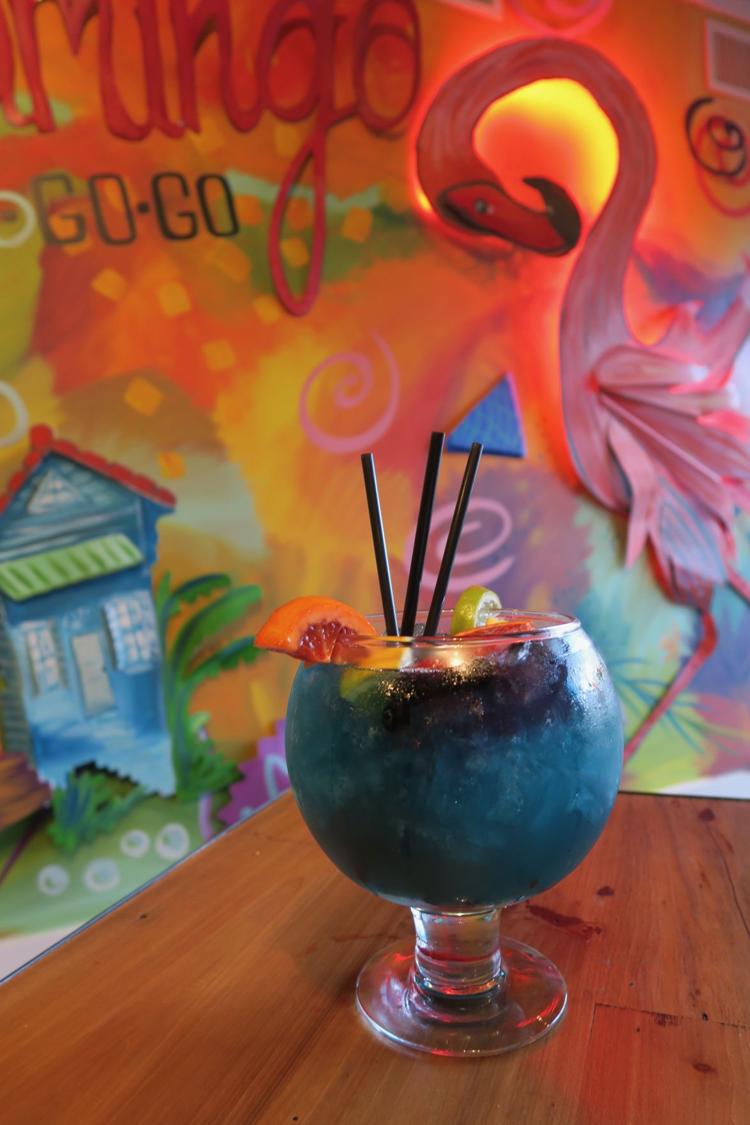 The menu ranges widely through bar snacks, comfort food, sandwiches and burgers. Nachos, hummus, fried havarti planks and tuna poke bowls start things off. Masa-crusted fish, jerk chicken and fried chicken share the list with fried fish tortas, flat breads and shrimp po-boys. Prices are mid-range, with most appetizers under $10, and most entrees under $20. 
The flamingo theme is everywhere around the sprawling property, and it will also be turning up elsewhere around town in the days ahead. As part of its opening marketing splash, Flamingo A-Go-Go will have a roving installation of plastic flamingos, 500 at a time, popping up in different locations.
869 Magazine St., 504-577-2202
Lunch and dinner daily (11 a.m.-1 a.m. or later), brunch to come in the weeks ahead
Visions of sugar plums aren't the only things dancing through the heads of those who feel the Christmas spirit in their appetites.
In deepest summer, there is a certain mindset in New Orleans that regards the outdoors as enemy territory. Maybe you've succumbed to this once…
Curio (301 Royal St., 504-717-4198) looks vintage, and this bistro can frame some views of the French Quarter that feel classic.