The death this week of Arthur "Mr. Okra" Robinson took one of the resonant sounds of New Orleans from its streets. The roving produce vendor was known for singing the praises of his daily inventory while he motored around the Crescent City in his pickup truck.
But his memorable voice will live on in other ways, and one of them will be at the Louisiana Children's Museum.
A "kid-sized" replica of Mr. Okra's produce truck and recordings of him crooning about his produce will be part of an exhibit planned for the museum when it opens its new home in City Park.
The new museum, now taking shape near the New Orleans Museum of Art, is slated to debut in the summer of 2019. Work on an exhibit called "Follow that Food" is already well underway, and those recordings of the late Mr. Okra are on file.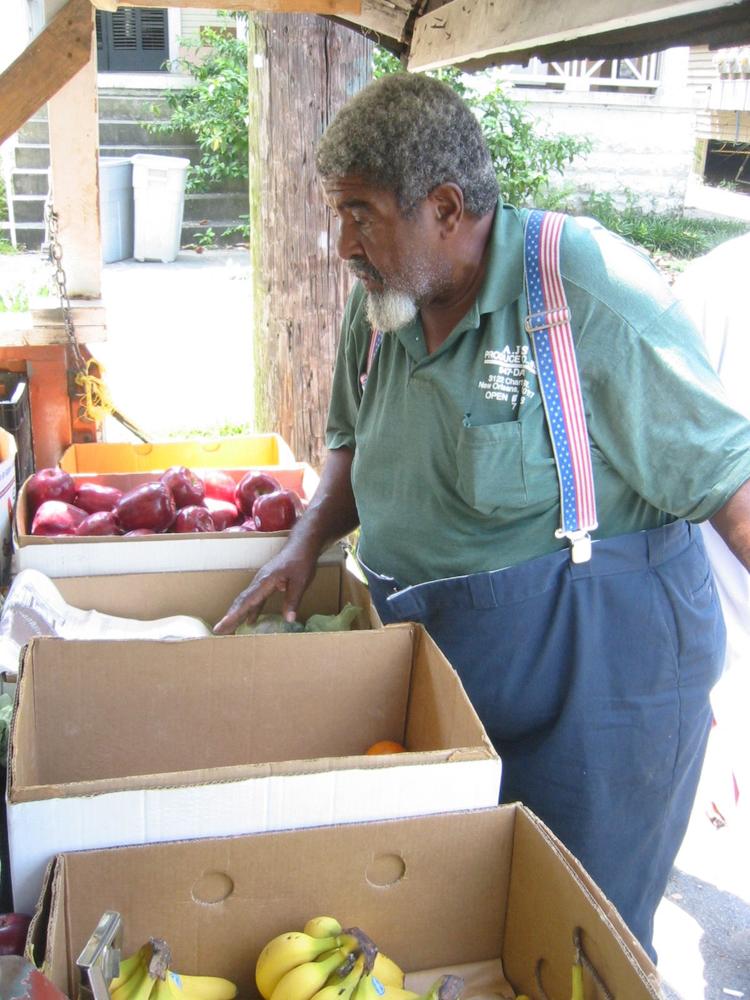 "His joyous call and his vibrant truck, this is an experience children need to know and remember," said Julia Bland, chief executive officer of the Louisiana Children's Museum. "He did so much for the process of buying healthy, fresh food and made it so memorable for children."
"Follow that Food" will be among the largest exhibits planned for the new museum, which will relocate from its original home in the Warehouse District. It's an expansion of the museum's popular grocery store exhibit, and it will show children how Louisiana food gets from the fields and waters to their tables, with stops at the port, markets, restaurants, kitchens and, for a particularly interactive example, Mr. Okra's truck.
Young visitors will be able to explore the model truck, which will be handicapped accessible. The local artist known as Dr. Bob, who painted Mr. Okra's real truck with eggplants and okra and watermelon and such, will paint the museum's version with the same type of renderings.
Children will also hear Mr. Okra's voice, thanks to several dozen recordings the museum made with Robinson in 2017 with the approval of his family, according to museum spokeswoman Leslie Doles. The model truck will be equipment with a microphone for children to sing along too.
"It's a whole system to think about food and where it comes from," said Bland. "We're including recipes tied to family traditions and using the produce Mr. Okra carried. It's part of an understanding of a bigger ecosystem of food and family and tradition and how that all comes together."
Robinson died Thursday (Feb. 15) at age 74. He spent decades selling produce around New Orleans streets, employing the time-honored tradition of street vendors by calling out the virtues of his product. His truck served as a rolling market stand, and it was common for families and neighbors to gather around it as they picked produce on his visits.
Street food, quick eats and good deals will always get a food lover's attention. Everyone in the media world knows this. In New Orleans, I rec…
Great food is the gift that New Orleans gives to itself, to its visitors, to anyone with an appreciative appetite. We should pursue it with a …