Curio (301 Royal St., 504-717-4198) looks vintage, and this bistro can frame some views of the French Quarter that feel classic.
That's the case from a perch along its marble bar, looking down the tiled floor to corner doors open to the street. And it's certainly so on the gallery, an elevated boardwalk covered with a canopy, laced with shadows of cast iron scrollwork and looking out to rooftops and passing river traffic.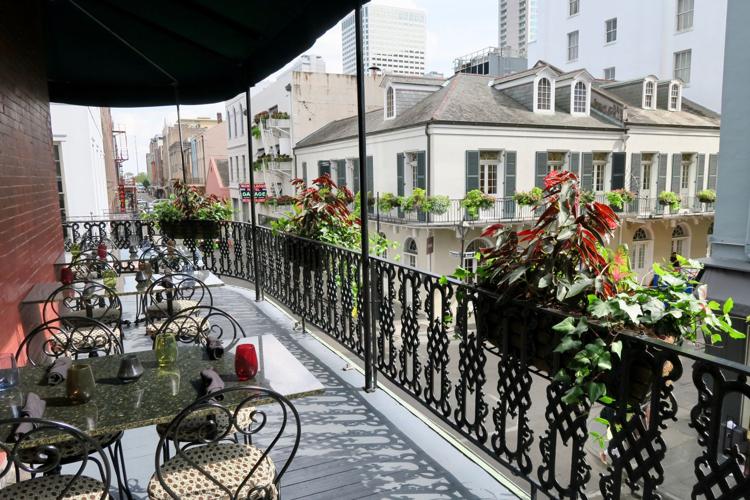 But Curio is a new restaurant, and that's a different role for a very old French Quarter address at the corner of Royal and Bienville streets. Its chef is interested in different looks at some familiar local flavors, too.
Some examples: blackened redfish with the aromatic of coriander in its seasoned crust and honey creamed mustard greens as its base; tots made from grits and white cheddar, a shrimp Reuben at lunch and leafy entrée salads striped with citrus, fennel and cuts of seared tuna.
"There's so much great traditional New Orleans dining here already, I would never try to be the authority on that, but I think we can do something different, something that locals are looking for when they come to the Quarter," said Curio chef Hayley Vanvleet.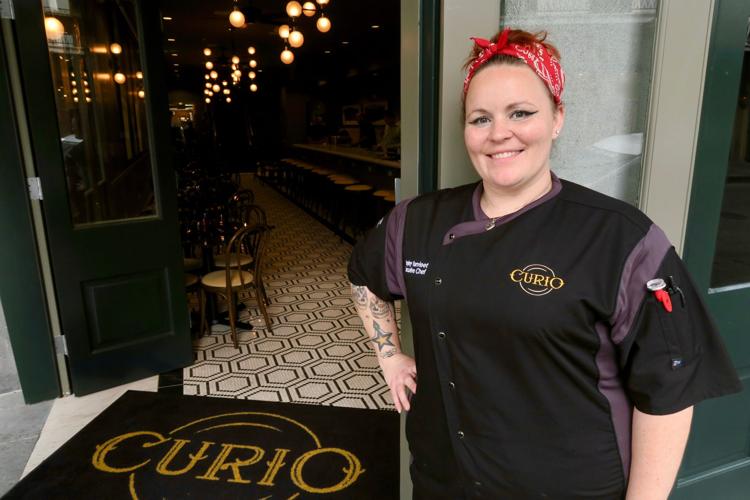 Vanvleet held positions as raw bar chef at Pêche Seafood Grill and behind the meat counter at Butcher, both Link Restaurant Group properties. Curio comes from Creole Cuisine Restaurant Concepts, a company with a growing of properties, from fine dining to daiquiri bars. This latest addition, which opened in September, is aiming for the upscale-casual niche in the French Quarter.
Vanvleet describes her approach as adding a bit of West Coast style to Gulf Coast staples, which translates to dishes with a lighter edge. She calls olive oil and lemon her best friends, and, certainly, they get a lot of attention in her kitchen.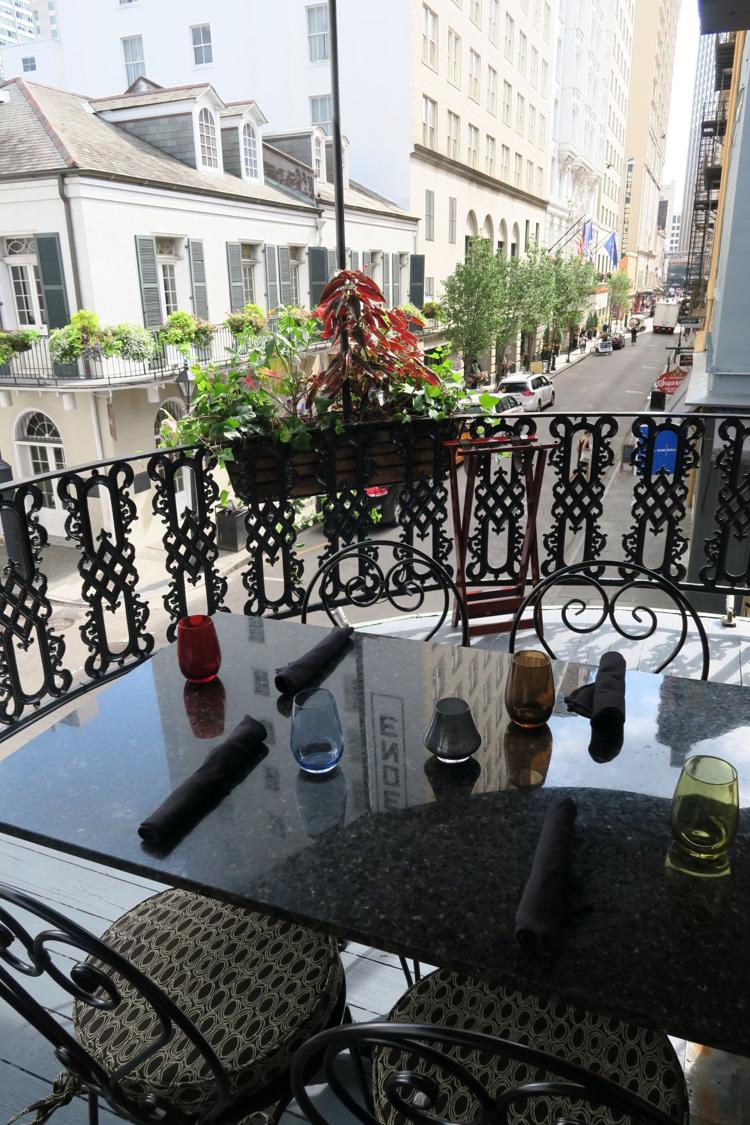 Desserts go more indulgently local, judging at least by the café au lait crème brulee with powdered doughnut drops.
Curio's address has served as different shops through the years, with an apartment upstairs. Today, it unfolds with a long bar and cafe tables downstairs, with a curving staircase leading to the second floor dining room. Step out to the gallery, and you find a wraparound outdoor dining room with views to the flag-fronted façade of the Hotel Monteleone, the riverfront down Bienville Street and the stretch of shops and balconies lining Royal Street.
Curio serves lunch and dinner daily, with brunch on weekends and late-night hours (until midnight) on Friday and Saturday.
301 Royal St., (504) 717-4198
11 a.m.- 11 p.m. Monday-Thursday 
11 a.m.-midnight Friday 
9 a.m.-midnight Saturday 
9 a.m.-11 p.m. Sunday 
The walls at We Dat's Chicken & Shrimp are emblazoned with murals of New Orleans notable…
The chefs Donald Link and Stephen Stryjewski started a charitable foundation to give a diffe…
The local hospitality company Creole Cuisine Restaurant Concepts has some well-known New Orl…