One of the selling points for food halls, the more stylish, next-generation kin to the food court, is the way they present different flavors next to each other.
Pythian Market, a food hall in the CBD, now has a new addition that's a bit different from anything else.
Little Fig opened this week in the Pythian Market as a deli and hummus bar, serving trays of the soothing Middle Eastern dip finished in a variety of ways.
Little Fig is an offshoot of 1000 Figs, the tiny, popular Mediterranean eatery in Faubourg St. John that grew out of the Fat Falafel food truck (the new Echo's Pizza in Mid-City is from the same restaurateurs). 
It functions as a deli first and foremost, with an opening lineup of cured meats, cheeses and various pickles. A rank of glass jars holds an array of bulk goods, like dried fruit and nuts and candy.There are a few pantry staples and grab-and-go salads and such.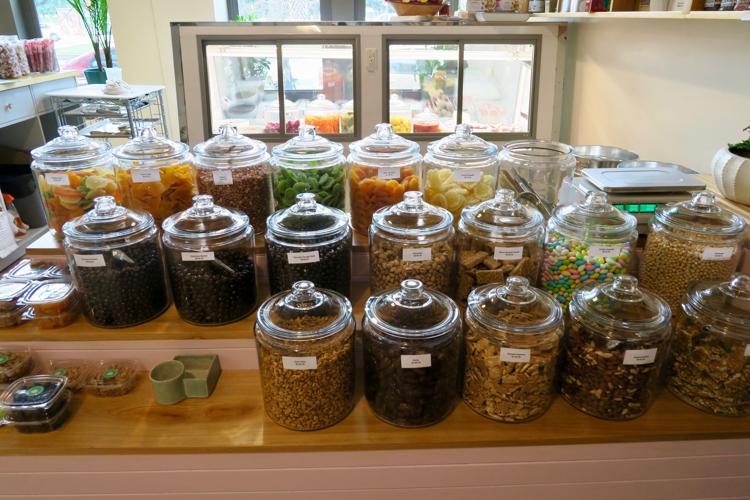 But for a quick meal, hummus is the star here. The opening menu serves it up with spiced beef, a mixture of lamb and pork, seasonal vegetables, chicken, or straight up with tahini and olive oil. They're served with seasonal fresh and pickled salads and bread.
Little Fig is the last piece of the Pythian Market to join the food hall, which now has a dozen walk-up eateries, a coffee bar and its own main bar.
The food hall opened with most of these up and running in late May.
One more addition since that debut is Meribo Pizza, an expansion from the full-service restaurant Meribo in Covington.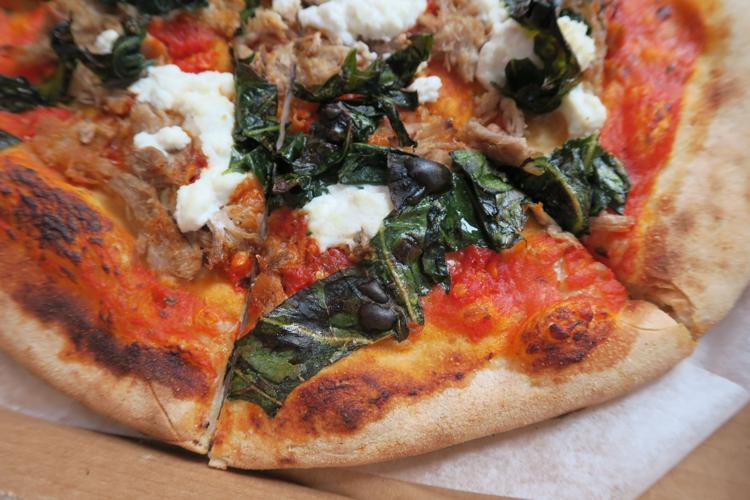 The stand has a wood-burning oven for pizza and also some other dishes, like cornbread focaccia with spreads.
Meribo also has a happy hour, with $8 pizzas from 3-5 p.m.
The food hall is in the ground floor of the Pythian Building, a historic but long-vacant high rise recently revived as a mixed use development.
The building will soon open an events space on the second floor called the Laurenia and a music venue and bar called 2Three4 (after its address on Loyola Avenue).
234 Loyola Ave.
Breakfast, lunch and dinner daily
The Pythian Building rises to nine ornate stories, has a history reaching back 110 years and was once heralded as a beacon of black achievemen…
When Echo's opens on Banks Street on Wednesday, it will bring a different type of pizzeria to Mid-City, one developed by a local baker and a p…
Its original name, the Pythian Temple, sounds like something from the movie Raiders of the Lost Ark. Now rechristened The Pythian, the restore…