The "Ave." in Ray's on the Ave. originally signified St. Bernard Avenue, and the stretch of businesses where this Creole soul eatery from a veteran local chef and musician found its first roost.
But earlier this year, Ray's relocated to new digs about a mile away. Conveniently, it's also on an avenue – two actually -- so the name still fits.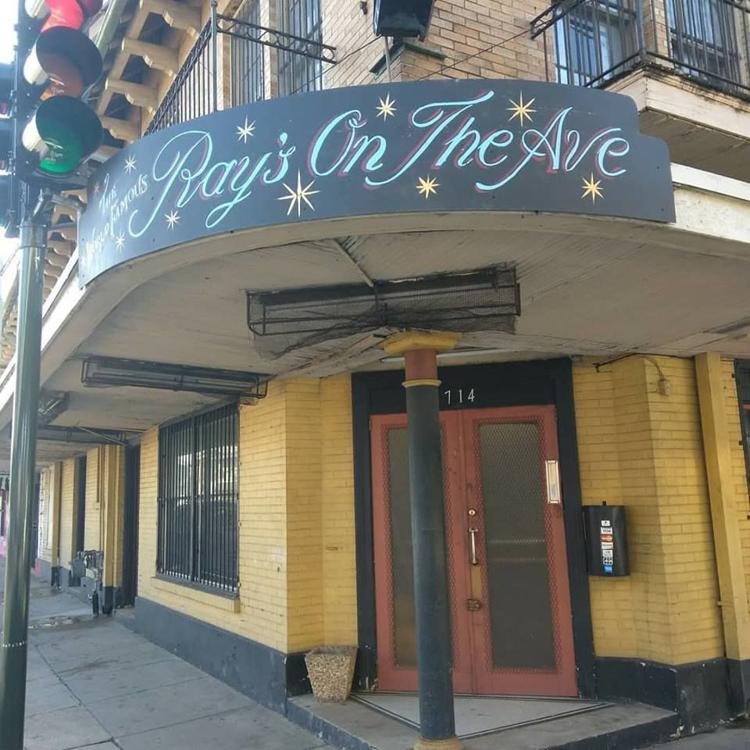 Ray's on the Ave. is now at 714 N. Claiborne Ave., at the corner of Orleans Avenue in a busy cluster of Treme. The address had been the long time home of Cohen's Formal Wear. It shares the block with the longtime neighborhood eatery Tiger's Creole Cuisine (1612 Basin St., 504-939-0744), located a few doors down.
Ray's is run by Elray "Chef Ray Boom Boom" Holmes, who along with his wife Tammy opened the first location in 2016. Holmes is a chef and also a musician. Today he sings and plays the horn with his exquisitely-named outfit Chef Ray Boom Boom and the Pot Stirrers.
A decade ago his club Ray's Boom Boom Room was a fixture of the early post-Katrina scene on Frenchmen Street (the same venue is now called Maison). Holmes later ran an eatery and club on Bienville Street in Mid-City (where Bayou Meat Market is now taking shape).
The new location for Ray's on the Ave. has potential to grow. It will soon have live music - only a periodic feature at the last spot - and there are plans to renovate the second floor for more dining room space, private events and a musician green room. 
Just like at the first address, this relocated Ray's serves traditional Creole soul food, and has a niche in bargain lunch plates. Look for catfish Tam with cream sauce, the Treme brass po-boy with grilled shrimp, turkey and remoulade, gumbo and red beans, fried pork chops with greens and, for the marquee dish, the soul platter, made with a frame of chicken wings filled in with fried shrimp and catfish over fries and toast.
714 N. Claiborne Ave., 504-518-6952
Sun.-Thu. 11 a.m.-7 p.m.; Fri.-Sat. 11 a.m.-11 p.m.
---
At modern bars, it's common to find vintage cocktails brought back from the history books. On South Broad Street in Mid-City, a new café has d…
The death of Arthur "Mr. Okra" Robinson last week seemed to mark the end of an era, the loss of a living link in New Orleans to the old tradit…
After all these years working in the New Orleans entertainment business, Elray "Chef Ray Boom Boom" Holmes knows music, he knows gumbo and he …
Over the years, Linda Green has served her ya-ka-mein at second-line parades and at Jazz Fest, outside barrooms and inside museums. These days…