Sinuous tree limbs dripping with lights, only-in-New Orleans holiday songs on repeat play, the clang and toot of the miniature train chugging over the lagoons to Bayou St. John. Everything about Celebration in the Oaks jingles the strings of my nostalgic heart this time of year
I know I'm not alone. Walk through City Park's ongoing holiday extravaganza and you see families, packs of teens, couples on dates and visiting relatives all joining in a festive outing here, just like they do every December.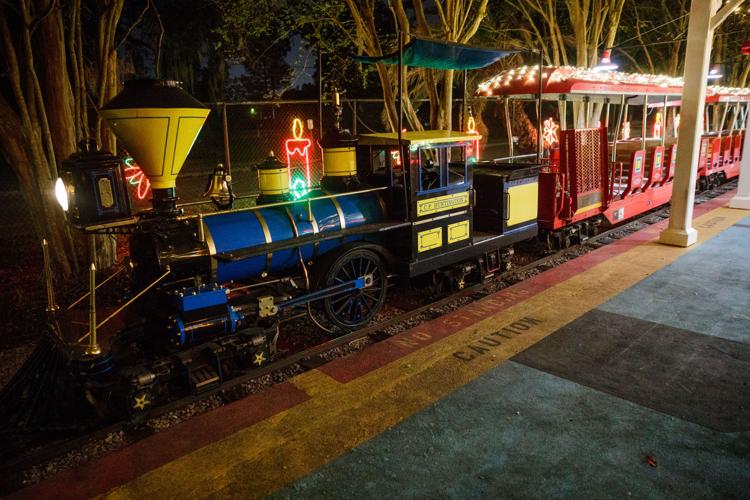 Because this is New Orleans, God love it, and you can get a can of beer and a cup of gumbo at Celebration in the Oaks, among other concession stand offerings. Below, though, I'm suggesting different ways to make a night of the visit.
The neighborhoods around City Park are home to a diverse array of restaurants and watering holes, including some that are kid-friendly. What follows are my picks in the vicinity to pre-game or rendezvous beforehand, to bask and snack afterward and maybe even to incentivize good behavior during the visit (think ice cream and cookies).
Bar, tap, lounge
Ralph's on the Park: Sitting just outside at the gates to City Park, this Ralph Brennan restaurant embodies elegantly contemporary Creole dining. Its bar and lounge is a more casual perch for a few appetizers and a well-crafted classic cocktail. There's even a view of lights and the train scooting among the oaks just across the street. 900 City Park Ave., (504) 488-1000
Second Line Brewing: While making great local beer more readily available, the boom in small craft breweries has also planted family-friendly taprooms in neighborhoods across town. Second Line Brewing is the Mid-City edition. The taproom opens to a beer garden, there's usually a food truck parked out front and all ages are welcome. 433 N. Bernadotte St., (504) 248-8979
Pal's Lounge: Here's one just for the adults. Pal's is the quintessential backstreet bar, a few blocks off Bayou St. John. Seasonal cocktails or a beer and a shot fit the order here equally well, and there's always an endearing misfit Christmas spirit here at the holidays. Look for pop-ups cooking out front. 949 N. Rendon St., (504) 488-7257
Ice cream if you're good
Angelo Brocato: Mid-City's old school, Old World gelato parlor is a neighborhood fixture, a treasure and a regional draw for its traditional Italian desserts. Lining up for a few scoops and a string-bound box of cannoli for home is a family treat that feels right at the holidays. 214 N. Carrollton Ave., (504) 486-1465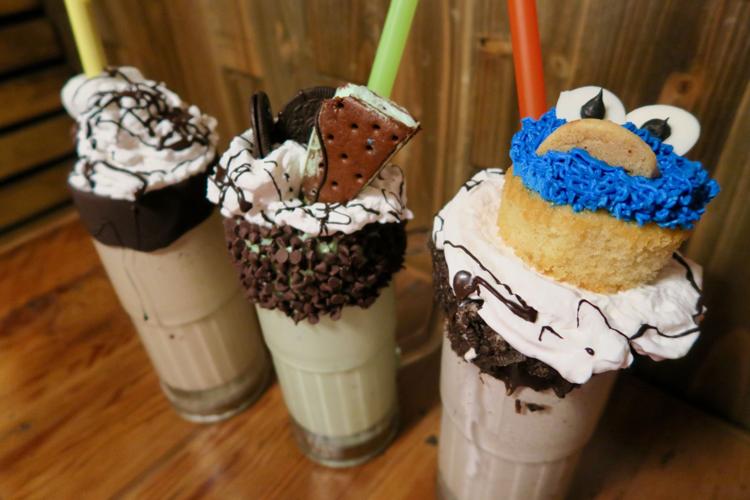 Frey Smoked Meat Co.: Barbecue, burgers and mac and cheese are the all-American calling cards at Frey. Add shakes to that list, though the "Frey shakes" here are unconventional, head-turning and worth a visit all on their own. Packed into mugs the size of championship trophies, they're sculpted along themes like "cookie monster" (topped by a blue, grinning cupcake) and "Saturday morning cartoons" (finished with sweet cereal). 4141 Bienville St., (504) 488-7427
Multitasking at the wine shop
The two Mid-City wine shops Pearl Wine Co. (in the American Can building) and Swirl Wine Bar & Market (just off Esplanade Avenue) have their own in-house wine bars. Sparkling is always a top pick around the holidays.
Pearl has a full bar with its own lounge area and now, after months of construction, a front patio. The bar at Swirl is focused solely on wine and is worked right between the retail racks, with a cloistered patio in back and sidewalk tables out front. Both have weekly wine tastings, Pearl on Thursdays (5p.m. to 7 p.m.) and Swirl on Fridays (from 6 p.m.).
If you want to multitask with some holiday shopping while you're at it, remember you're sipping in a retail shop.
3700 Orleans Ave., (504) 483-6314
3143 Ponce De Leon St., (504) 304-0635
Pigging out
Toups' Meatery: Isaac Toups does things big, and that goes for the "meatery boards" at his modern Cajun restaurant. These ever-changing spreads of charcuterie are a good way to start a dinner, and they're ideal as shared snacks at the bar. You can always get a bag of Toups' cracklin' for the road too. 845 N. Carrollton Ave., (504) 252-4999
Blue Oak BBQ: The long tables inside and the newly finished pavilion outside can make a meal at this low-and-slow barbecue spot feel like a picnic. Casual and quick (the barbecue is already smoked, after all), it's a good pick by City Park for dining with groups, especially when that group includes kids. The smoked chicken wings are the best in New Orleans. 900 N. Carrollton Ave., (504) 822-2583
Eats around the edges
The end of construction at Canal and City Park Avenue was like an early Christmas gift for the clutch of businesses caught in the middle of it for the last four months. Now they're right on the open route to City Park.
Rosedale: Susan Spicer's most down-home restaurant looks like it's been part of this pocket neighborhood by the park for years. The menu's read on local flavors is modern and original, though, and the setting — with its nice bar and big back patio — is good for drop-in visits or happy hour noshes (3 p.m. to 6 p.m.). 801 Rosedale St., (504) 309-9595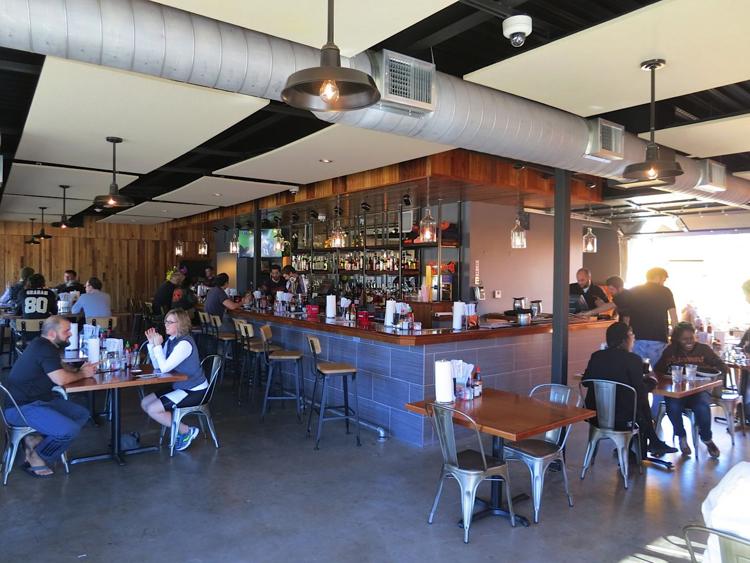 MoPho: You'll want the hearty pho if there's a chill in the air. Or you can count on vegetarian dishes and spring rolls for lighter bites, and between the back patio and the long bar, you can use this inventive Southeast Asian eatery like a family-friendly tavern. Thursdays have vegetarian special menus, Saturdays have whole hog roasted on site. Talk about balance. There's a good happy hour here too, Mon.-Fri. 3-6 p.m. 514 City Park Ave., (504) 482-6845
For plenty of bartenders, fielding visitor questions about what else to check out in the neighborhood is part of the job. When Jon Moore is wo…
It's not hard to find a drink in New Orleans. But getting a beer straight from the source at one of the local breweries now proliferating here…
On a clear mid-November morning, a buoyant yet focused Mary Ellen Miller strode through a section of City Park's Botanical Garden, deftly answ…