As the Irish Channel St. Patrick's Day parade rolled Saturday, showering cabbages and kisses on Magazine Street, I found Robért LeBlanc in front of his restaurant Cavan, hosting some friends and waving for beads with his son Bear on his shoulders.
Long after the green-themed fun and frivolity of the parade was gone though, a different sort of expression of Irish heritage remains at Cavan and its sister establishments in New Orleans.
It's subtle, yet integral. It does not turn up as Irish-inspired dishes or drinks, not beyond a healthy supply of Irish whiskey on hand. Cavan is named for a county in Ireland, though throughout this historic townhouse you won't find any familiar imagery of Irish pride — no flags or harps or Celtic knots, much less a shamrock.
But to LeBlanc, there is an unalienable Irish influence at play, one he turns to as he builds a modern New Orleans hospitality company.
"I think the Irish, wherever they are in the world, live with a sense of self and levity and people and community, and that's what I try to bring here," LeBlanc said.
The restaurants Cavan, Sylvain and Meauxbar and the bar Barrel Proof are all part of the company LeBlanc + Smith. That name was created in 2015, replacing earlier corporate names LeBlanc used when he was mainly in the bar and nightclub business, and before restaurants became his focus.
Want to know what makes New Orleans such a great food town? Look down at your plate, then lo…
When I first asked him about the company name a few months ago, I expected to hear about a business partner named Smith. Instead, I learned that it is a tribute to both sides of his family. LeBlanc comes from his father's side, the French side. Smith is from his mother's side, and that's the Irish side.
"All these detail-oriented parts of what we try to do in our restaurants — the music, the interiors, the drinks and food — it always has an aesthetic that I learned from the LeBlanc side," he said.
"From the Irish side, I learned that expressing a love of life was everything, that fostering a sense of optimism and enthusiasm was important, and about a sense of self-sufficiency, a feeling that anything was possible if you worked at it."
The Irish example
Family traditions and narratives can have profound resonance in the restaurant world. They're the wellspring for recipes and entire concepts, and they give continuity to multigenerational businesses.
LeBlanc taps his family heritage in a different way, for intangibles that you can't write on a menu or frame on the wall. It's about memory and bearing and attitude.
Some meals stay with you, and I don't just mean around the waistline. They might be planned …
LeBlanc, 39, is one of the leaders of the New Orleans hospitality field to emerge in the post-Hurricane Katrina era, though he remains convincingly self-effacing about his success. Over the years, I have approached him many times for restaurant stories, and each time, he seeks to turn the spotlight to others in his company. He tried it again when I broached this story, though no dice. This one is unequivocally about him.
LeBlanc grew up in Houma, and his family, on both sides, has deep roots in New Orleans. For the French side, these stretch back to the colonial era.
The Irish side of the story starts in 1866 when an orphan named Terrence Smith emigrated from county Cavan to New Orleans at age 8. He got to work while still a child, making sails on the riverfront until, at age 14, he started a business that would grow into a stevedoring company.
Today, LeBlanc draws on a family history of entrepreneurism for encouragement. His daily approach to it, meanwhile, is informed by the more direct influence of his grandfather, the late Mike Smith. He was a towering figure in his life, literally. LeBlanc stands at 6 feet, 6 inches. His grandfather was 3 inches taller. But as LeBlanc recalls, whoever his grandfather was with, he was always on their level.
"He was present and aware and brought this joie de vivre with him," he said. "He would always ask about you, and it was genuine. You could sit with him for an hour and not hear a thing about him. It was the engagement he brought to his family and friends and the people around him. It was how he showed up every day."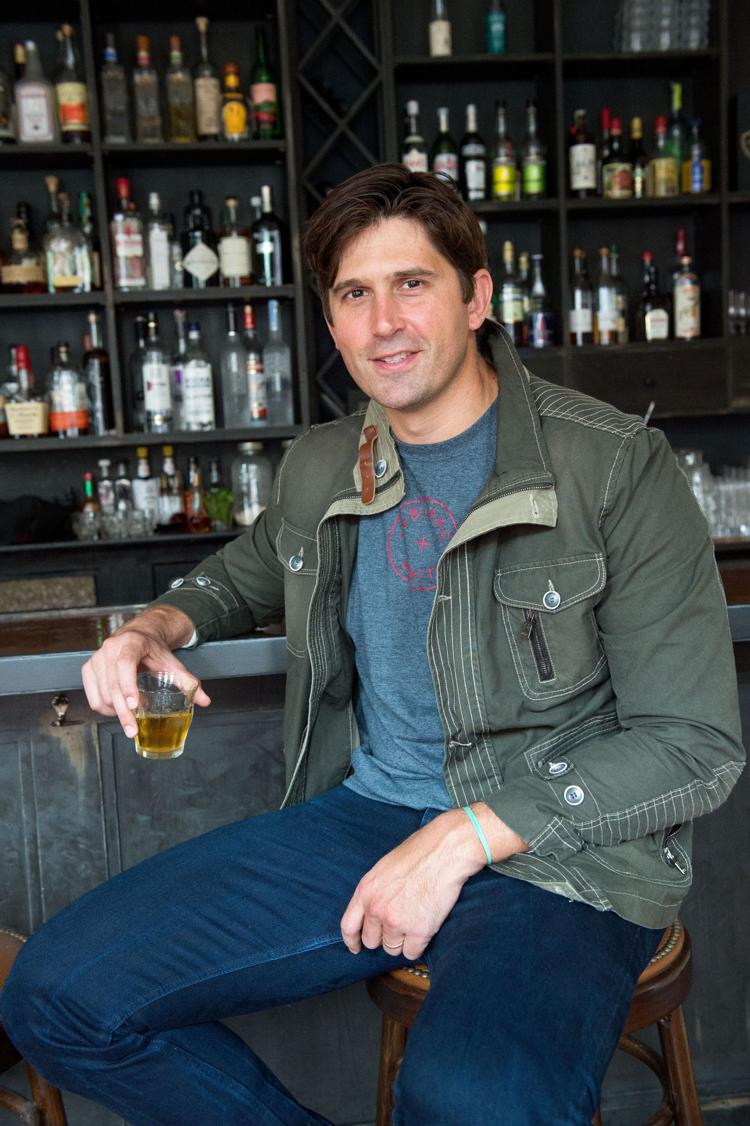 In his restaurants, LeBlanc said, there are no explicit conversations about Irish values or inspirations. Instead, he tries to make the everyday work of running the business an applied example of what his family's Irish side taught him.
"I am always aware that I am not the talent here. This business could go on without me. It couldn't go on without the people in the kitchen and at the bar and the front of the house," he said. "The experiences we create here are made by the people. That's why I go back to these ideas from the Irish side, that it's about people and community."
Of course, this sentiment is not exclusively Irish, nor does Irish lineage guarantee an appreciation for it.
But if it relates to something you recognize as personal, if it speaks to a sense of kinship that extends across families and history and oceans, then surely that is worth a toast for St. Patrick's Day.
Throughout his life, chef Paul Prudhomme praised the dinner table as the best place to bring…
One night last week at Commander's Palace, the two reigning doyennes of New Orleans food sha…