When Top Taco returns in the spring for its second year, the tequila-fueled festival and taco competition will have a similar view but a new location.
Top Taco, scheduled for March 15, is moving downriver just a bit to Woldenberg Park, a bigger venue that will open up the event to more restaurants and bars and a potentially bigger crowd.
The event debuted in New Orleans last spring at the Riverwalk's Spanish Plaza. It drew restaurants ranging from traditional taquerias to sushi bars and modern bistros to serve their own riffs on the taco.
The ticketed event, held on a Thursday evening, sold out its first year. "Early bird" tickets for the 2018 edition went on sale today.
The move makes it the latest festival to up the ante with a bigger venue. The National Fried Chicken Festival moved to Woldenberg Park for its own second edition this year, and Beignet Fest (rescheduled to Dec. 2 due to Hurricane Nate disruptions) will be at the City Park Festival Grounds. Both of those events began in 2016 at Lafayette Square.
Shane Finkelstein, director of Top Taco and proprietor of the Elmwood restaurant Nacho Mama's, said in a news release that his inaugural event exceeded expectations. The new venue is intended to keep the riverfront vibe intact this year while expanding the field for more attendees and participants.
David Montes de Oca willed his restaurant, Taqueria Chilangos (2723 Roosevelt Blvd., Kenner,…
The event, officially Top Taco Festival Presented by Paddlewheeler Creole Queen, is a spinoff from a similar festival that debuted in Denver in 2014. Finkelstein worked with its producers to bring the concept to New Orleans.
Chefs and bartenders compete for awards from judges and the crowd, who rank top tacos and cocktails in traditional and creative categories.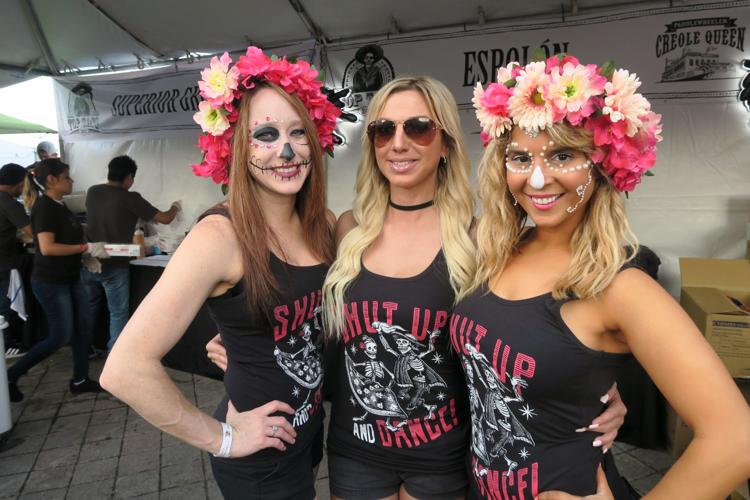 Last year, the Kenner eatery Taqueria Chilangos swept the taco awards. Its proprietor, David Montes de Oca, died over the summer, and the event's Ultimate Top Taco award will be dedicated in his name this year.
A portion of the proceeds from Top Taco benefit One Heart NOLA, a nonprofit that supports New Orleans' foster children and families.
See details and ticket information at toptaconola.com.
Gemütlichkeit is a German term for conviviality, social warmth and good feelings between fol…
He made it look easy. With a beaming grin under a black velvet sombrero, David Montes de Oca…
When Emeril Lagasse first opened his French Quarter restaurant NOLA it was freewheeling and …