The Lower Garden District restaurant Seed (1330 Prytania St.) has found success catering to vegan diners and others looking for a lighter, plant-based meal in this famously seafood-and-sausage-loving city.
Now it has doubled down with a new location in the Faubourg Marigny (2372 St. Claude Ave.).
This second Seed officially opened in the Healing Center, the multi-use development and community center at St. Claude and St. Roch avenues.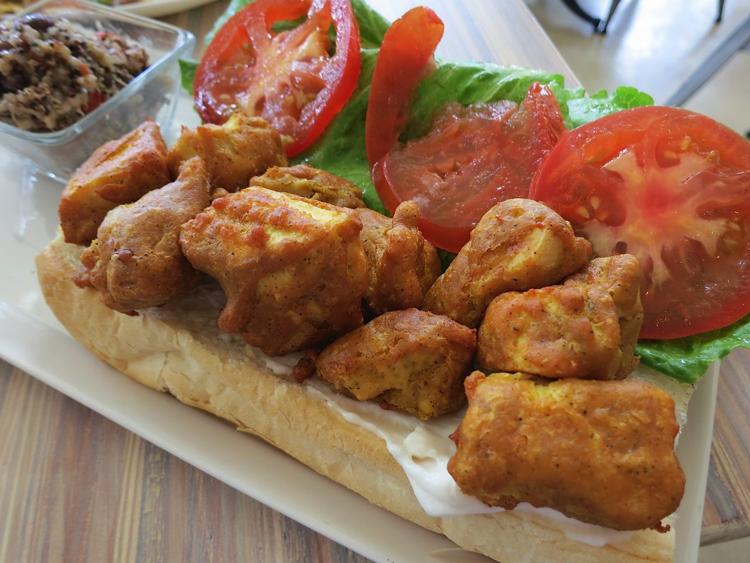 When Seed got its start upriver in 2014, it was a rare example of an all-vegan restaurant in New Orleans. With its menu of regional comfort food recast for the vegan lifestyle, however, Seed seemed to appear at the right time for changing appetites and has earned a following. 
"There was definitely demand there when we started and it's just been growing," said restaurateur Edgar Cooper. "There's more awareness of it." 
The Seed menu brings nachos (with gooey cashew cheese), squash noodles, po-boys stuffed with tofu fried in chickpea batter, beignets and barbecue seitan sandwiches. The new location serves much the same menu.
It also shares its menu of fresh juice, smoothies and cocktails from a full bar.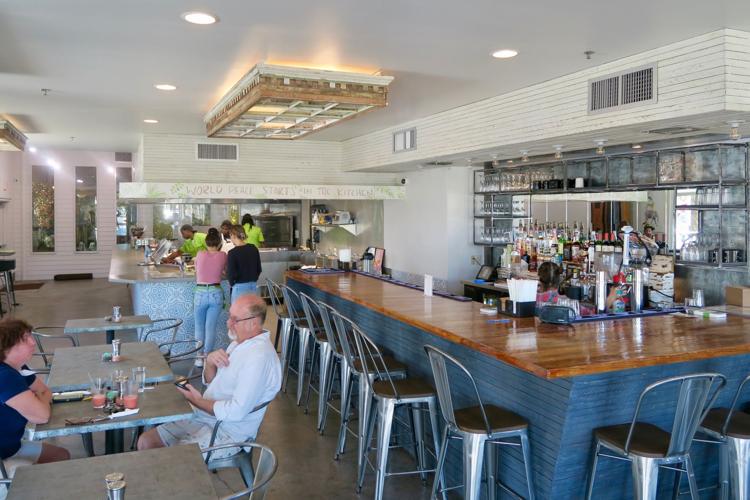 For about a year and a half, the address had previously been the Spotted Cat Food & Spirits, the restaurant spin off from the Spotted Cat music hall on Frenchmen Street. The restaurant closed in June. Originally, it was home to the Turkish restaurant Fatoush. 
The Healing Center was developed in a  former furniture store that debuted in 2011, as reinvestment along this stretch of St. Claude Avenue was beginning to hit stride. The center today has a mix of businesses, nonprofits and community outreach services.
Cooper's background is in computers, not restaurants. He was inspired to start Seed out of ecological concerns, and his interest in the lighter impact of plant-based diets.
"I think the Healing Center is a good fit for us," he said. "There's some shared mission there in social and environmental responsibility." 
Both locations serve lunch and dinner daily, brunch Saturday and Sunday.
The carrots and radishes and rapini that William Champagne now sells through the New Orleans Food Co-Op are harvested a few miles away and del…
Plenty of vegan recipes aim to replicate traditional comfort food. That's the specialty at Sweet Soulfood too.
Right after Jay Monfort nixed the nachos at the little walk-up kitchen he runs inside Markey's Bar in the Bywater, his mother heard all about it.
As a dining category, healthy gets a lot more cred in New Orleans than it once did. But food terms can be fraught, and even people who still r…