About a year from now, if all goes according to plan, the first students will walk through the doors of the New Orleans Culinary & Hospitality Institute, begin working in the teaching kitchens and classrooms across its five floors and, by the summertime, emerge with a different trajectory for their careers.
NOCHI, as the forthcoming school is called, will mark a new approach for job training and talent development in the hospitality sector, an economic engine for New Orleans that is also one of its cultural cornerstones.
It will also be a fresh start for a connected cluster of buildings on the edge of downtown with a vexing past.
Plans for NOCHI have been years in the making, but now renovation work is finally underway to ready its facility, and an official groundbreaking is slated for Tuesday (Jan 16). The inaugural class is expected to begin in January 2019.
"It's been known for a long time around the industry that we needed this," said Ti Adelaide Martin, a NOCHI co-founder. "In New Orleans we're proud to be a food city. Well, there are lots of food cities now. You have to keep innovating, keep improving."
Martin is a proprietor of Commander's Palace and its related restaurants. She is developing NOCHI as a nonprofit with co-founders Dickie Brennan, her cousin and head of the Dickie Brennan & Co. restaurant group; and George Brower, a local developer and tax credit specialist (Brower is also Brennan's brother in law).
They've been assembling pieces of the project since 2013, working with NOCHI executive director Carol Markowitz, who has been the one-woman powerhouse (and, thus far, sole employee) as the ambitious project has taken shape.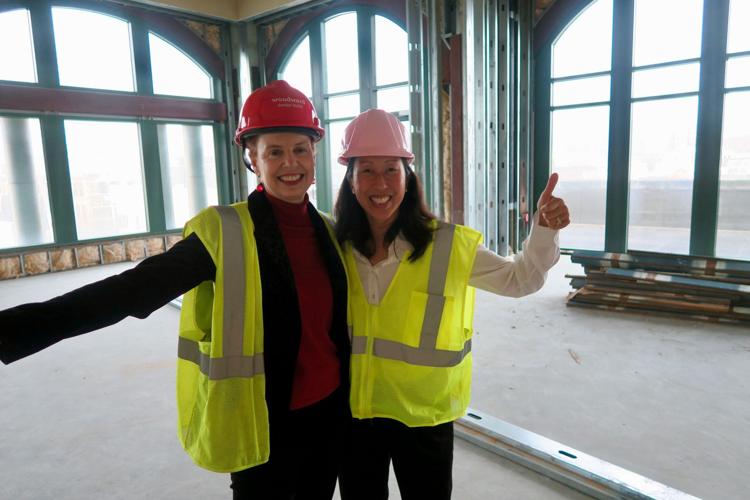 NOCHI will be home to more than culinary classes. Tulane University's A.B Freeman School of Business will have its own programs here. NOCHI will have a banquet hall and rooftop patios for events, and it will have a street level café and bar. It has room for other partnerships and adjunct programs, too.
But NOCHI's primary job is culinary education, and in this it aims to set a different pathway from the conventional culinary schools and other training programs in the region. The goal is not to get a two-year or four-year college degree but rather to quickly learn the skills to advance and accelerate a culinary career.
NOCHI will open with a 20-week curriculum, enrolling both spring and fall sessions. It will start with classes of 16 to 18 students, with the capacity to run multiple classes simultaneously. The program is designed to scale up to teaching 300 students a year.
Markowitz describes it as a condensed, fast-track approach, delivering the essentials in a shorter time frame. Tuition will be about $14,000 for the program, and Markowitz says she expects scholarships to be available for many applicants.
"When they finish, the goal is they'll be able to hit the ground running," Markowitz said.
"Beyond the top" priority
This dials into a crucial need, said Stan Harris, president and CEO of the Louisiana Restaurant Association, who has been an adviser to NOCHI's founders.
In restaurants and hotels, finding and keeping staff and grooming new management "is not just the top priority, but four times beyond the top," he said.
The hospitality sector has seen rapid growth in recent years, Harris said, but workforce development and training programs have not kept pace.
"One of the limits on its growth is continuing to develop a pipeline of qualified, interested people, and those are two different categories — qualified and interested," he said.
If NOCHI can provide a more accessible way for aspiring professionals to hit the job market with industry-specific training and credentials in hand, he predicts it will be a game changer.
"It's going to help solve our problems of unemployment, underemployment, lack of opportunity, because the opportunity is here," he said. "People use terms like transformational and impactful too much, but I really think in time this will be as transformational for New Orleans as developing the convention center was here."
From boondoggle to rebirth
NOCHI's property at the corner of Howard Avenue and Carondelet Street is situated in a part of downtown now buzzing with new construction and redevelopment. It covers some 93,000 square feet through several interconnected buildings of different vintages, and it unfolds like one indoor campus around a glass-enclosed courtyard.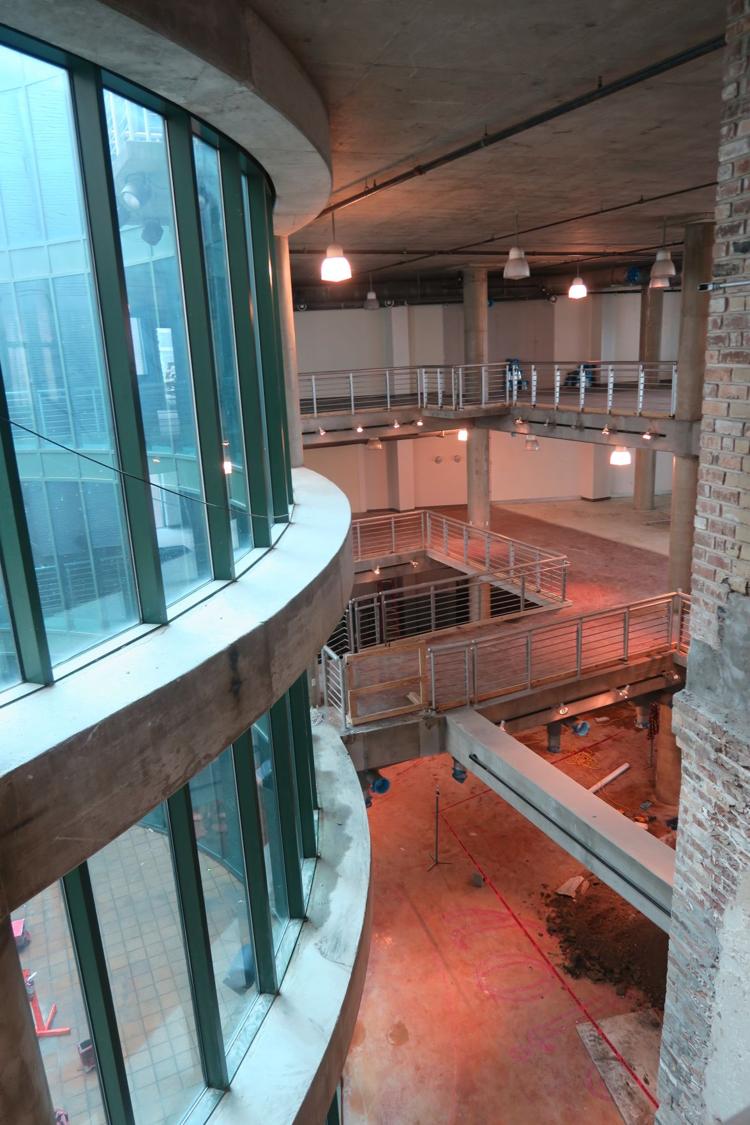 Unique to say the least, the property was available only because of the gigantic boondoggle known as Louisiana ArtWorks.
On the drawing board since the late 1990s, this project was envisioned as an interactive hub of studios and galleries that would be a showcase for the visual arts in New Orleans. Tax dollars and private funds poured in, but by 2004, just as ArtWorks seemed primed to open, financial troubles kept the doors locked. It was dormant when Hurricane Katrina hit and sat vacant for years afterward. It did house artist studios for a stint, but by 2011 the sprawling facility was shut down again, this time for good.
NOCHI bought the property from the city through a bid process in 2013. Last year, the organization sold it to the Ernest N. Morial Convention Center with an agreement in place to have NOCHI operate it as a culinary school. Martin said the convention center's investment was a key piece of moving NOCHI forward.
"We realized we didn't need to own the property to make this work; we needed to focus on programming," Martin said.
Partners and potential
As a training institute aimed at a clear industry need, NOCHI appears to have broad support. One backer, for instance, is the North American Association of Food Equipment Manufacturers, a trade group, which is contributing an estimated $5 million in cooking equipment to the school.
The school has a $12 million goal for its capital campaign. Markowitz said about half of that sum has already been pledged, and the group is now working on major gifts from donors, foundations and companies.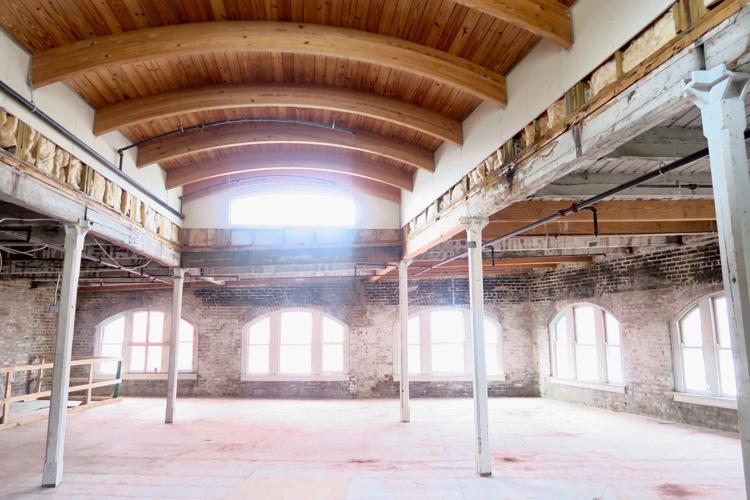 Another important component to the new development is Tulane's business school, which is leasing about 25 percent of the property from NOCHI.
"We think there's tremendous opportunity for Tulane in being affiliated with NOCHI and extending the business school downtown," said business school dean Ira Solomon.
Tulane won't run culinary classes here, he said, but rather will offer business courses aligned with the hospitality sector, in areas like financing for hospitality startups or new product and service development.
"We've been quietly developing these courses," Solomon said. "They're electives now, but we'll get to the point very soon where we'll have enough of these courses to be a specialty or a minor. It could eventually become a one-year degree program."
Solomon also believes there's broader potential to develop courses in tandem with hospitality leaders and educators under the NOCHI roof.
"We're seeing a lot more interest in taking the lessons of the hospitality industry and applying them to what are thought of as disparate businesses," Solomon said. "It's about how service is delivered, how customers are treated. A lot of industries are looking to hospitality for answers now."
Once complete, the public will be able to access NOCHI through workshops and one-off classes on culinary topics. NOCHI's café and bar will be open to the public, allowing people to gather for events at its banquet hall with sweeping skyline views.
Martin, however, said she's most interested in what future students will see when they first arrive.
"I keep picturing the kid who walks in here some day, maybe a kid from the rough parts of New Orleans, and he says, 'Look where I'm going to school, look at this place, this is my profession,'" Martin said. "This is going to make a difference."
Great food is the gift that New Orleans gives to itself, to its visitors, to anyone with an appreciative appetite. We should pursue it with a …
Last week, when I'd had enough of faucets gurgling against the freeze and the depressing sight of plants shriveled by it, I decided to have di…