David Montes de Oca willed his restaurant, Taqueria Chilangos (2723 Roosevelt Blvd., Kenner, 504-469-5599), into being, and against the odds he saw it succeed. Now that he's gone, his family is rallying to keep it going.
Montes de Oca was found dead on Aug. 1 in a Metairie hotel room. He was 36, and the cause of his death remains under investigation by the Jefferson Parish coroner's office.
In business for 10 years, Taqueria Chilangos gained new acclaim this spring when it emerged as the surprise champion of the inaugural Top Taco festival in New Orleans, besting better-known local restaurants and prominent chefs to win a clutch of awards for its traditional flavors.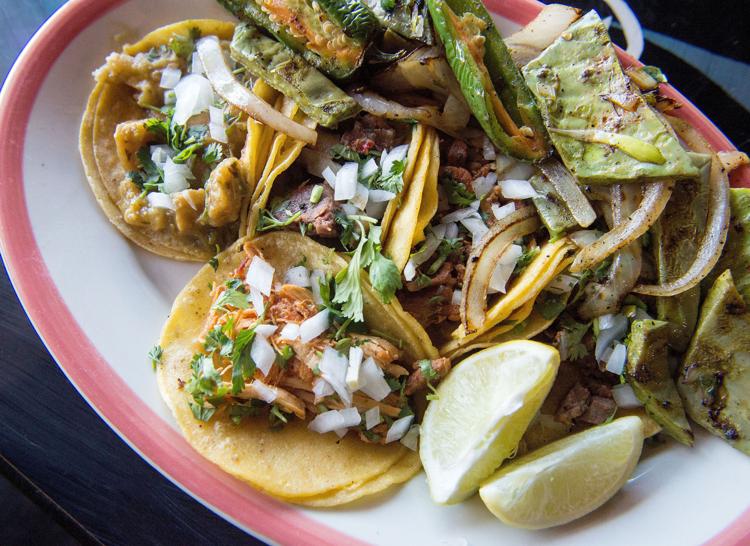 Taqueria Chilangos has reopened as a family effort. The founder's widow, Leslie Garcia Montes de Oca, is running the dining room. His brother Mario Montes de Oca is here from Texas to help. And his mother, Ana Garcia, is in the kitchen as usual, making her special green sauce and, for the weekends, her handmade tortillas. Though stunned by David's death, family members said they were determined to keep Taqueria Chilangos going for the sake of his young children. 
Traditional flavors, a winding road
As before, Taqueria Chilangos is a casual and traditional Mexican restaurant, one that's distinct from the Tex-Mex, Cal-Mex or Central American/Mexican hybrids that remain more common around the area.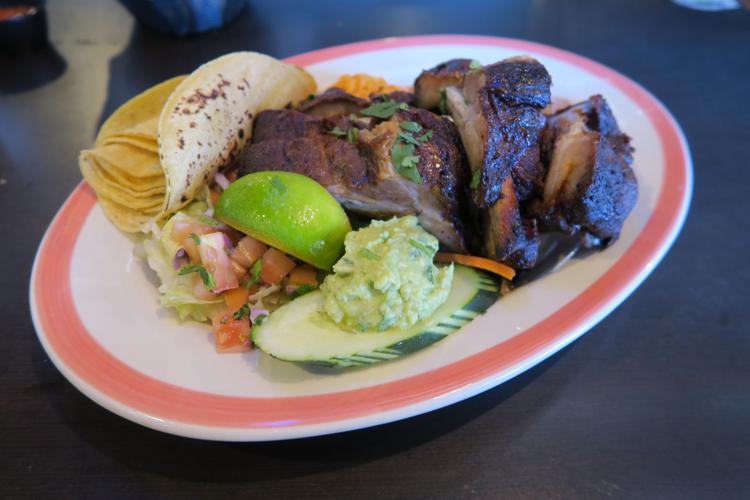 At lunch, guys in matching contractor T-shirts gather around voluminous bowls of beef soup and thick glass mugs of shrimp cocktail. In the early evenings, families pick apart fajita platters stacked not just with chicken and steak but also pork ribs and fat links of chorizo busted open to crinkle and sizzle over the hot metal plate. Those ribs or the rotisserie chicken (pollo a la brasas) anchor Mexican-style barbecue platters, finished with Spanish rice and guacamole and tortillas. 
The chilaquiles are like an all-day brunch dish, with a thin, glistening steak paired with eggs and beans and hunks of buttered crusty loaves, besides a stack of tortilla chips soaked with salsa verde. Order the huarache and you get a long, shoe-sole shape of fried masa heaped with chopped pork carnitas or carne asada, rows of avocado and zigzags of crema; get sopes and the same toppings go into a pair of cup-shaped corn cakes the size of tea plates. Over by the bar there's an array of salsa presented in a big crate to dress everything up.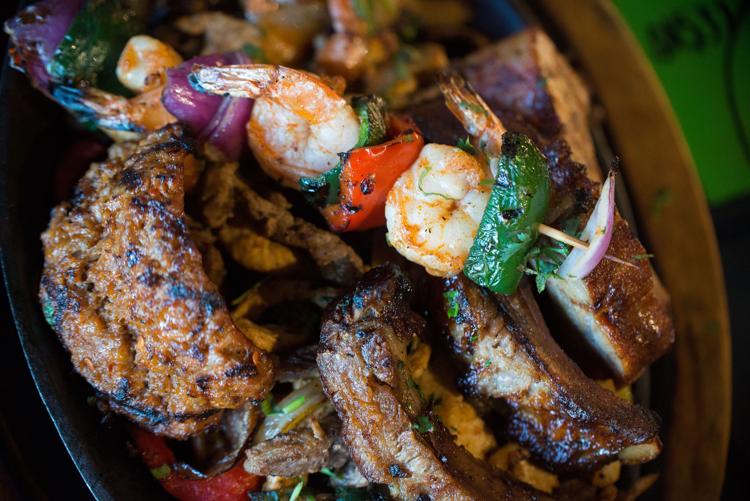 The main specialty, though, is the basic taco, served up properly as a bundle of just-off-the-griddle meat between two-ply corn tortillas and an edge of raw cilantro and onion. These tacos are what started it all.
David Montes de Oca was a native of Mexico City who learned to cook in his mother's kitchen and his uncle's open air taco stand. He left home as a teenager and, in the U.S., he worked his way up through chain restaurant kitchens. Eventually, he bought his own taco truck, which he dubbed Chilangos after a nickname for people from Mexico City.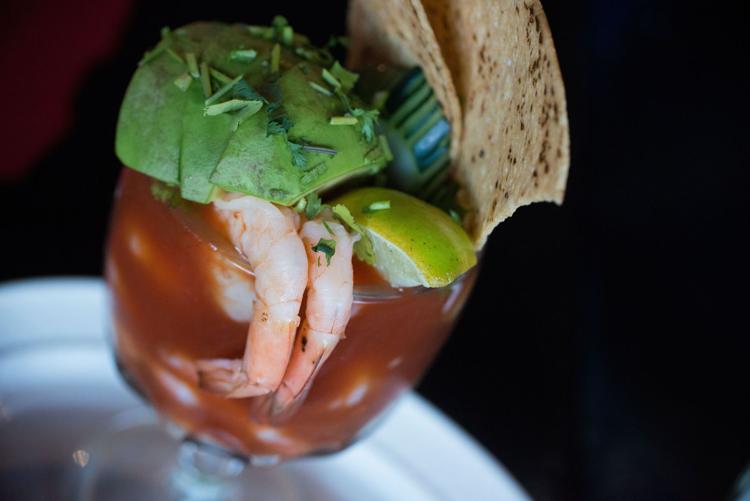 He drove that truck by himself to New Orleans in 2006 and joined a fleet of mobile vendors who appeared in the city during the early days of Katrina recovery, catering to the largely Latino workforce that helped the region rebuild.
Taco trucks disappeared from Jefferson Parish streets after measures passed in 2007 to effectively ban their operation. Montes de Oca — a legal permanent resident at the time of his death — held out the longest, drawing attention as an example of post-Katrina demographic change in the region.
Eventually, he sidelined his truck, but instead of moving on, he doubled down and opened the brick-and-mortar Taqueria Chilangos by mid-2007. He helped open a second Kenner restaurant, Chilangos Seafood, which later became a separate business with different ownership.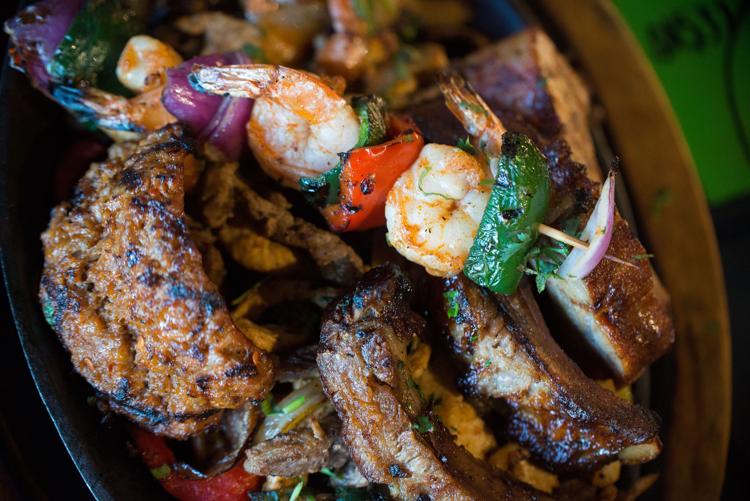 With its traditional menu, Taqueria Chilangos built a strong following in Kenner. In March, when the Top Taco event debuted in Spanish Plaza, many more New Orleanians learned the restaurant's name as it swept the awards categories, winning top trophies for people's favorite, the judges' choice and "Ultimate Top Taco."
Those trophies still line the bar at Taqueria Chilangos, next to an altar to the Virgin Mary and, now, a large portrait of David Montes de Oca, mounted in tribute.
Taqueria Chilangos
2723 Roosevelt Blvd., Kenner, 504-469-5599
Lunch and dinner Thu.-Tue.
He made it look easy. With a beaming grin under a black velvet sombrero, David Montes de Oca…
Ted Brennan's Decatur is so close to opening, Bridget Brennan Tyrrell and Teddy Brennan can …
When I first moved to New Orleans, back in 1999, I was amazed by how often people talked abo…