Long before he got New Orleans talking about modern Israeli cuisine at his restaurant Shaya, chef Alon Shaya tapped flavors from his Jewish heritage to build an annual restaurant tradition.
Since 2010, he's served special menus during Jewish holidays, initially at his downtown Italian eatery Domenica. These menus have since moved Uptown to Shaya, where, as before, they draw entire families for holiday meals and plenty of others interested in tasting something different that's close to the chef's heart.
"The most flattering thing a chef could ask for is to have someone else create a tradition around the food you cook for them," said Shaya, the multiple James Beard award winner who was born in Israel and raised in the U.S. "Those menus are always my way to connect with guests."
This year, the Chanukah menu also has a special connection that reaches across the globe and back to his homeland.
Originally slated to run here on Dec. 24 and 25 (for the first two nights of Chanukah), Shaya is extending the holiday dinner menu to Dec. 26, when it will become a one-night benefit for an influential Israeli restaurant as it builds back from calamity.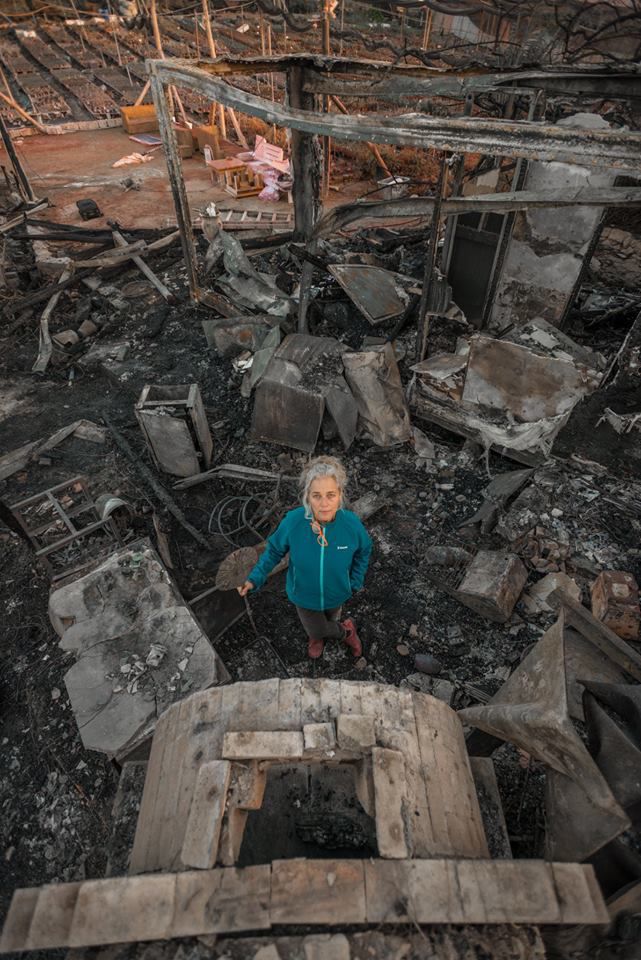 Rama's Kitchen is a unique culinary destination set in the Judean Hills on the outskirts of Jerusalem. It is often described as an oasis outside the city, one praised for creating a sense of place that weaves together the region's different cultures.
But late last month, Rama's Kitchen was destroyed as wildfires swept through the area. Owner Rama Ben Zvi has vowed to rebuild, though it may be hard going. The restaurant was completely razed and her own home was also damaged by the fires which ravaged much of the surrounding village of Nataf.
Shaya got word over Thanksgiving weekend and it moved him. Rama's Kitchen is the kind of place that inspires chefs looking to connect with Israeli cuisine, Shaya among them. He's led culinary tours of Israeli through the years, and Rama's Kitchen is always a pivotal part of the journey, both for its food and sense of welcome.
"The cooking starts with Arab food that's done in this really inspiring way. It's beautiful in its simplicity, the chef puts you so in tune with what's around you," he said. "They make you feel like you're in their home."
Other celebrated American chefs have cited its influence, including Philadelphia-based chef Michael Solomonov. Later this month, he'll host his own fundraiser at his restaurant, Zahav, to help rebuild Rama's Kitchen.
For Shaya, harnessing a holiday meal for the effort is especially significant.
"I can't help but think of my family when I cook this food, and it evokes a lot of feelings," he said of his Chanukah menus. "This time, we're giving back to another family with something that feels very special to us here. Hopefully, we can make enough to make a difference."
This isn't the first time the chef's Israeli restaurant has hosted an event connected to Israel itself. In September, Shaya held a special dinner with Chefs for Peace, a collaboration of chefs from Jewish, Muslim and Christian faiths based in Jerusalem. The group convenes meals to strengthen ties among people of different religions in the Middle East, and its chefs traveled to New Orleans as part of the Olive Mass, a Catholic mass introduced this year to honor people in the hospitality industry.
Shaya's four-course Chanukah menu is served family style for $55 per person, available Dec. 24-26 at dinner only. Proceeds from the Dec. 26 edition will benefit Rama's Kitchen. See the menu at shayarestaurant.com.
Shaya, 4213 Magazine St., 504-891-4213
Dining in New Orleans always has been big, but these days, it's been growing and changing li…
When a priest walks into a restaurant, he often becomes the most honored person in the room.…