Does Gris-Gris have the power change the soul of a once high-flying New Orleans restaurant?
That's one of the questions on the table as Gris-Gris, a new restaurant, gets rolling in the former home of a much different one, Square Root.
Eric Cook, the chef and co-owner, is out to recast a well-known space, converting what had been designed as a bucket list destination restaurant into an anytime neighborhood eatery.
Gris-Gris officially opened Aug. 1 at the prow-shaped tip of a triangle of historic townhouses and storefronts in the Lower Garden District.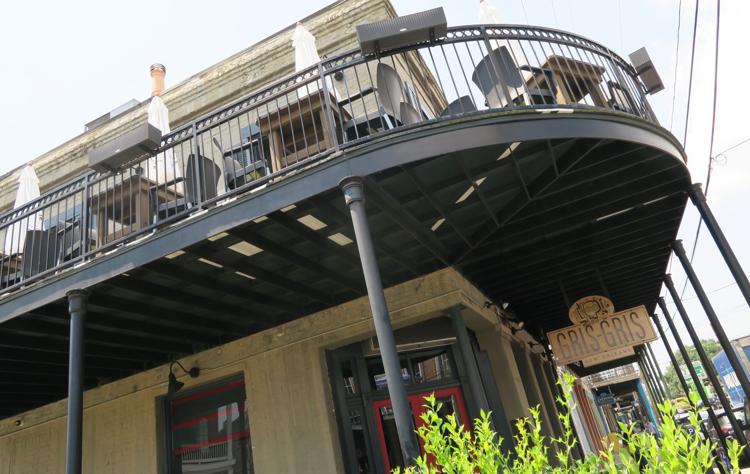 Cook's new restaurant is centered on New Orleans and Southern flavors. His menu bears a chef's imprint but also seem approachable.
There are seafood-stuffed crabs and seared fish with shrimp, redfish courtboillion and chicken gizzard grillades. Fried oysters are interspersed with bourbon-cured pork belly and tomato jam, a dish he's field-tested over the years at different restaurants. A dish dubbed "my mom's chicken and dumplings" really is based on his mom's recipe.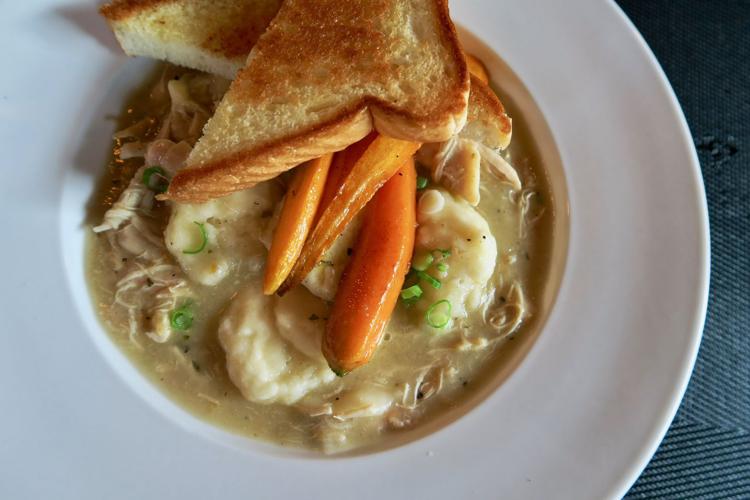 There's a burger and there's gumbo. The oyster po-boy comes with a Cajun caviar ranch dressing, the roast beef po-boy comes with a napkin advisory.
Cook speaks passionately about the local roots of his cooking, though Gris-Gris itself represents a dramatic break from the restaurant this space was designed around.
Square Root was the all-chef-tasting-menu concept, a take-it-or-leave-it prospect that progressed in a dozen or more courses and started at $150 per person, before drinks. The centerpiece was an open kitchen surrounded by 16 seats. It was an arena for haute cuisine, a stage for its founding chef, Phillip Lopez, to dazzle with small dishes packed with the special effects of molecular gastronomy.
It turned many heads, raised some eyebrows and closed at the end of 2017, after about three years.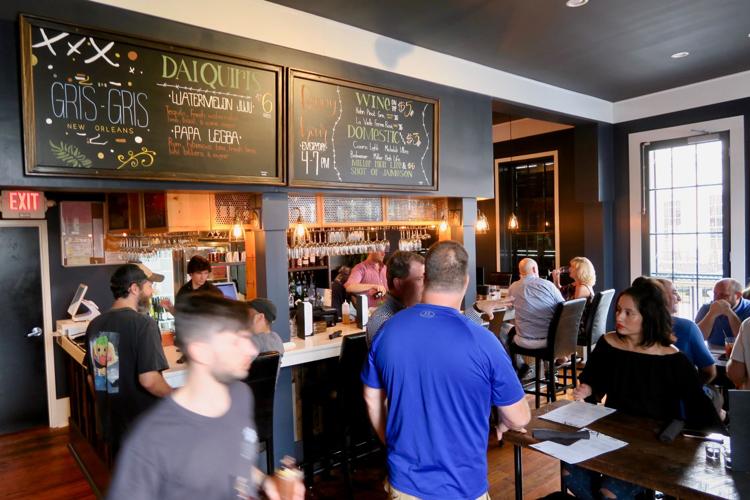 When Cook walked into the space, though, he saw something very different in the open kitchen and unconventional layout.
"When you come to somebody's house for dinner what do you do?" he asked, standing between the steel countertops of Gris-Gris. "Everyone convenes in the kitchen, everyone wants to be part of it. That's the joy of cooking and eating together.
"That's with this place says to me. This is like the kitchen at my house. And why not? When you come here you're eating the food that I cook at home."
While Cook's approach here is an about-face from its predecessor here, the layout is untouched from before and most of the design is the same.
"They left us a building with great bones," Cook said. "We're dropping in a new soul for it."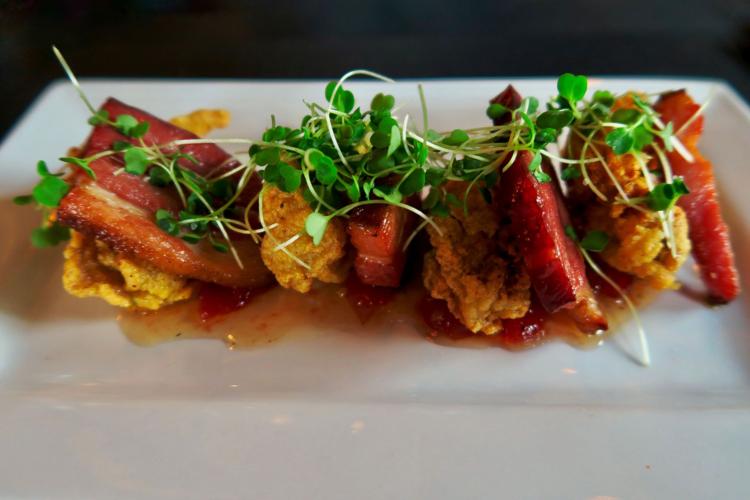 The ground floor is devoted to that magnificent kitchen and its integral three-sided dining bar. A marble-topped bar dominates the second floor, where there's room for a few tables. The broad, wrap-around gallery is ideal for dining with a view, provided the weather cooperates. The restaurant has more outdoor tables at ground level too.
The private dining area, now dubbed the Samedi Room, is conjoined but feels like it's own house. Accessed through a back door, it reveals an intimate dining room with its own open kitchen and rises to a third floor den with dueling open-air patios giving different rooftop views.
One thing Cook brings to Gris-Gris, beyond his menu, is a crew assembled from years working through the business. One is Brooke Foster, the new restaurant's executive sous chef. Cook describes her as his longtime collaborator, going back to their days at Commander's Palace, that launching pad for so much local culinary talent.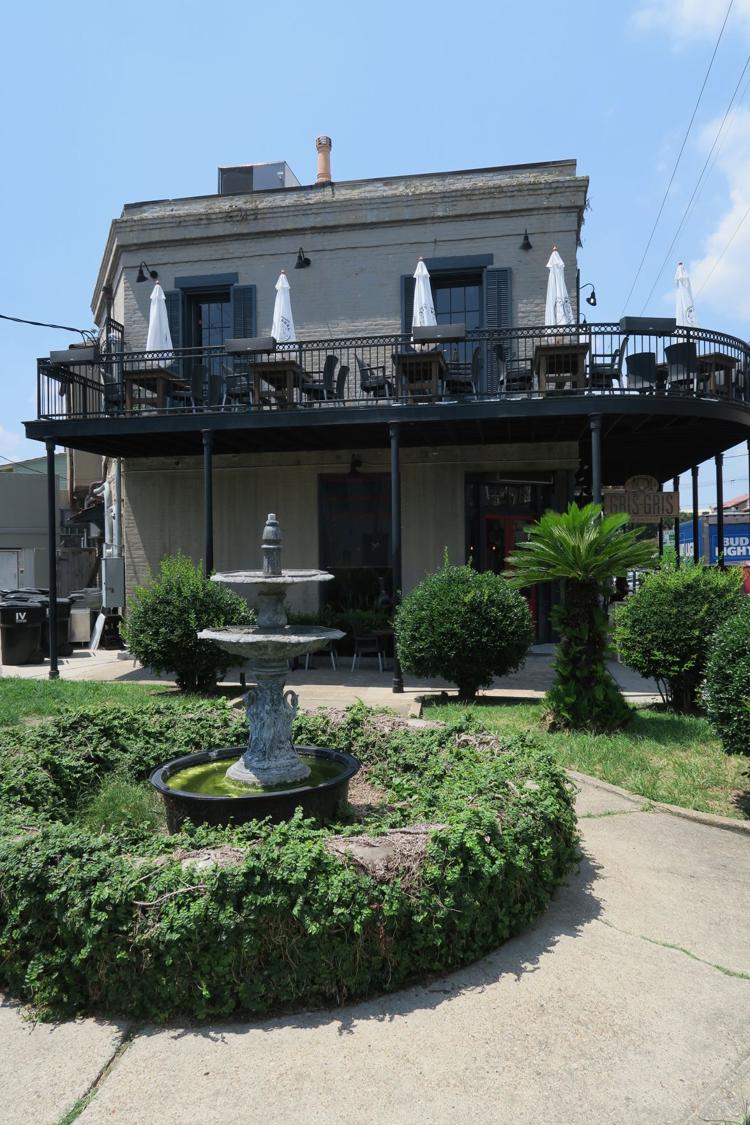 Cook himself is a New Orleans native, a Marine Corps veteran and a lifer in local kitchens. He first learned his chops working at Brennan's under chef Michael Roussel and eventually led a number of restaurants around town, including the American Sector, Bourbon House and, most recently, Tommy's Cuisine.
Gris-Gris is the first restaurant of his own, and he's developing it closely with partners and family.
"Now that we've spent more time in the building, we see it's important to be good neighbors," he said. "We want to make sure this is a neighborhood place."
1800 Magazine St., 504-272-0241
Lunch and dinner daily, happy hour 4-7 p.m. daily
Chef Sue Zemanick earned a following and a clutch of culinary accolades for her work at the Uptown restaurant Gautreau's. Now she has her own …
For many around the region, the names Middendorf's and Manchac are synonymous. Just approaching the tiny fishing village of Manchac near the w…
A family that has been serving Creole soul flavors for many years around New Orleans now has a new restaurant in the works in the CBD.