The name of a new diner now taking shape in Metairie may not be a household word. But some of the Grille's specialties of pecan pie, chocolate freezes and chili cheese omelets will likely be familiar to many who have logged time at a certain diner counter in the Riverbend. 
The Grille is an offshoot from the famous Camellia Grill in New Orleans. It is slated to open at 2949 Veterans Blvd. by the end of October, confirmed Hicham Khodr, the local restaurateur who is developing it.  
The Grille will serve many of the diner standards from the Uptown original, along with an expanded menu.
But while the new restaurant may evoke the style of the original, it is no replica of the vintage Riverbend landmark. The new restaurant shares same commercial property as Trader Joe's and Jefferson Feed along this busy suburban stretch near Causeway Boulevard. While it has an open diner counter, it will also have table service.
The different name marks an important distinction too.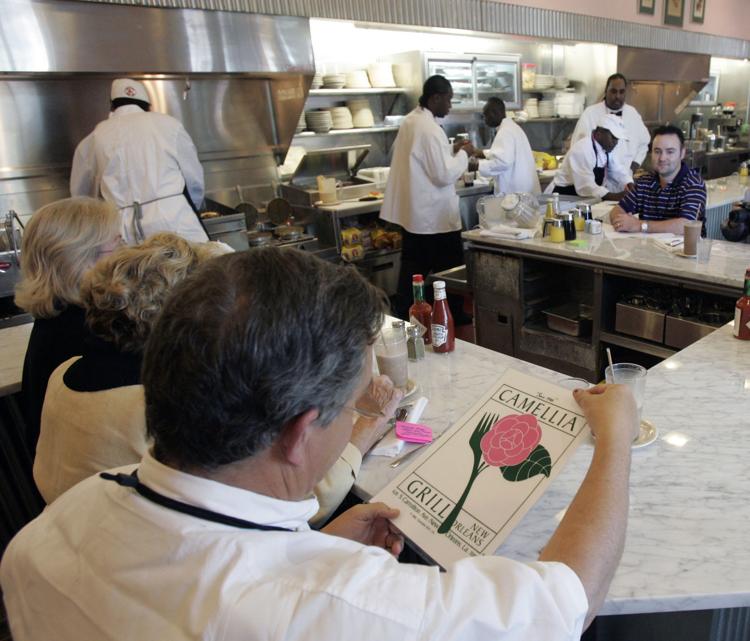 The Camellia Grill first opened in 1946 on South Carrollton Avenue and long ago entered the lore of New Orleans restaurant culture. Located near Tulane and Loyola universities, became a crossroads for college students, tourists and night owls and part of its following is linked to the corps of charismatic waiters behind the diner counter.
Khodr, best known for his Middle Eastern Byblos restaurants, bought Camellia Grill after Hurricane Katrina and reopened it in 2007. In 2010, he expanded with a French Quarter location at 540 Chartres St.
Use of the name Camellia Grill, however, has been the subject of a long-running court battle with the restaurant's former owner. While the original Riverbend restaurant is still called the Camellia Grill, other locations go by the Grille. The French Quarter restaurant has a slightly different spelling - the Grill - though Khodr said he would soon change that to the Grille to make the names consistent.  
The Grille
2924 Veterans Blvd., Metairie
Projected opening: late October
Breakfast unfolded at the familiar pace this morning at the Camellia Grill, under the same p…
The teams that convene at Hogs for the Cause each spring cook for a festival crowd and raise…
There's a new bakery and café brewing Uptown in the former home of ManhattanJack.