Gabe Corchiani was a big deal for the University of New Orleans Privateers, and records he racked up as point guard for the basketball team in the 1980s still stand.
Now he's taking a shot at pizza and he's going big here too.
Corchiani is developing a new casual eatery called Fat Boy's Pizza in Old Metairie. It will make big, 30-inch, New York-style pies. Its calling card will be oversized pizza by the slice served from them.
"For most people, one slice is going to be enough," said Corchiani.
Fat Boy's Pizza is now under construction at 2565 Metairie Rd., part of a plaza of new commercial buildings near Bayou Metairie Park. It is slated to open in mid to late January.
A nearby billboard has been teasing out plans for the upcoming restaurant with its motto: "size matters."
A 30-inch pizza is enormous. For comparison, the New York style pies at Pizza Delicious in the Bywater are 18 inches and the menu at Brooklyn Pizza nearby in Metairie tops out at 20-inch pies. The famously-filling large pizzas at Mo's in Westwego run about 20 inches and the Metairie location of That's Amore makes a 24-inch pizza.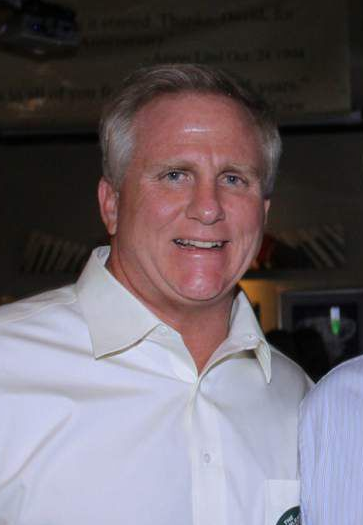 Fat Boy's Pizza is Corchiani's first foray into the restaurant business, and he wanted something that would stand out.
Corchiani made his name playing at UNO as a member its first basketball team to make the NCAA Division I men's tournament in 1987. He's from a basketball family – his brother Chris Corchiani played in the NBA; their late father Gabe Sr. was a coaching legend in their native Florida.
Corchiani stayed in New Orleans after his UNO days. As a businessman, he started a gaming and amusement company and later partnered with John Georges (full disclosure: Georges owns the Advocate; he is not involved in Fat Boy's Pizza). He is developing the restaurant through his company Corchiani Investments, public records show.
Corchiani thinks the by-the-slice pizza idea will appeal to nearby families looking for something quick.
"We're an athletic family," said Corchiani, who lives in Old Metairie. "When you get out of games or practice late, there's just not much available."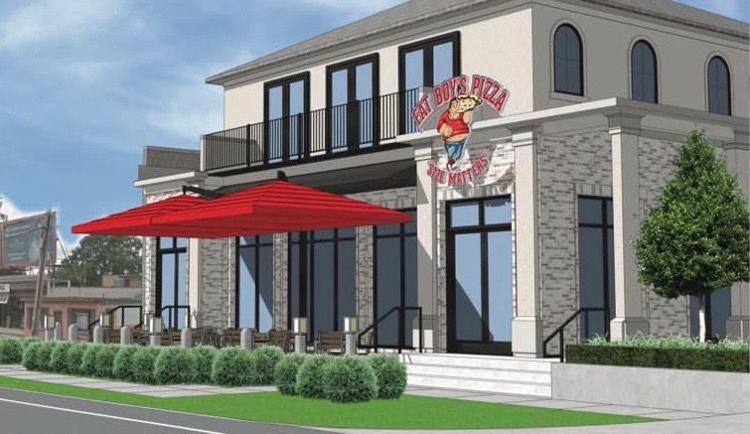 The Fat Boy's Pizza menu is still under development but will have pizzeria standards like stromboli, calzones, garlic knots and chicken wings.
When complete, the newly-built eatery will have a 10-seat full bar with TVs for game days. There will be a patio fronting Metairie Road. Inside, refurbished lumber from an old house will sheath the walls.
Scott Walker, the former local TV anchor, is working with Fat Boy's Pizza through his firm Scott Walker Consulting. Walker also runs the local franchise of Shipley Do-Nuts, which shares a parking lot with the pizzeria. He said the pizza concept could expand with more locations, but for now the focus is on Metairie Road.
"This one has to be special. It's the first one," said Walker. "There's a lot more activity happening here now. It's an exciting time to be here."
2565 Metairie Road
Projected opening mid- to late-January
The oldest location of the New Orleans burger chain Bud's Broiler has shut down amid a court battle playing out between its franchisee and the…
Boucherie will serve its last meal in its current South Carrollton Avenue location this week, before embarking on a very short move.
Between the greens and beans, the slow-cooked stews and lots of chicken, Myesha Brown saw common ground between Caribbean flavors and the soul…
A new breakfast spot will always turn heads. Everyone wants a neighborhood place, and even with so many more opening around New Orleans the in…