La Boca's move last spring from Fulton Street to Tchoupitoulas Street was a short one, just three blocks, and most of the familiar touchstones of the Argentine-style steak house made the trip.
That includes the staff, the menu, the late-night hours that see people ordering steaks well after 11 p.m. on weekends and even some of the stock table side banter.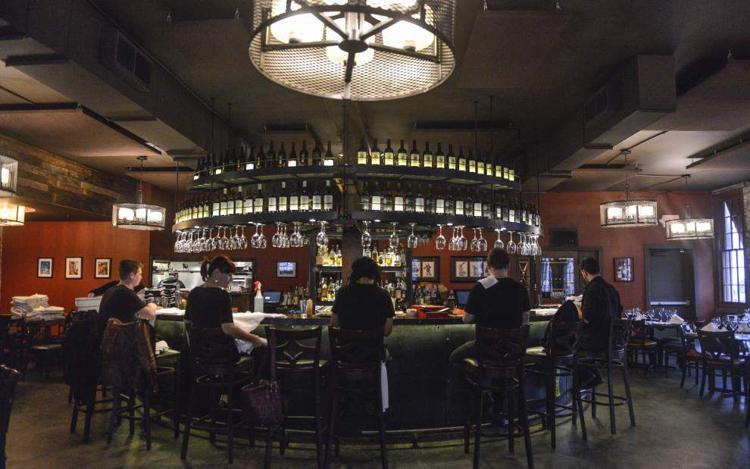 So you're still invariably invited to "choose your weapon" when presented with a divided box of differently styled steak knives, from the sleek French models to burlier blades that Jim Bowie might have wielded.
It's part of the ritual of eating at La Boca. And it's an apt one because, no matter how often you might patronize other steak houses, it pays to pause and ponder your choices at each step here.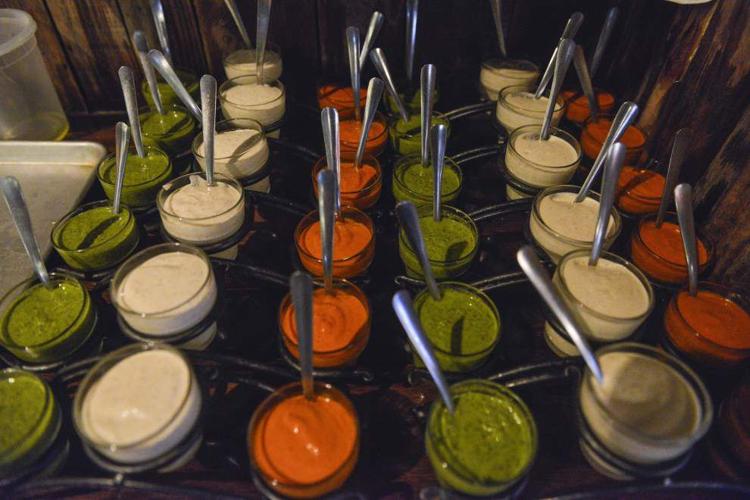 The chef/restaurateur Adolfo Garcia and Nicholas Bazan Jr. first opened La Boca in 2006 as part of the early wave of post-Katrina restaurants. From the start, Jared Ralls has been the main man over the grill as chef and partner. Garcia more recently tapped Ralls as a partner in his next project, a yet-to-be-named restaurant on Oretha Castle Haley Boulevard that's slated to open this spring. He's still running the show at La Boca, too.
In the midst of near-constant new restaurant openings, La Boca stands out for attention both for the fuller potential it's achieved in its much larger digs and also, crucially, for its ability to continually open new entry points to the common craving for steak.
Only here do the skirt and hanger steaks qualify as the mainstream picks, but the difference at La Boca goes beyond unconventional cuts and South American steak names. Many of the steaks are grilled slow and low, almost like barbecue, rather than under the ferociously high heat more characteristic of steak house broilers. This achieves what has become La Boca's signature balance of crusty exterior, juicy, back-of-the-mouth savor and a flavor often expressed more through a pleasant chew than a melting texture.
The namesake bife La Boca ($28), for instance, is technically a sirloin flap steak. But beyond being lean, it has little in common with the normal notion of a sirloin. More juicy than tender, it's presliced on your plate in thick chunks to reveal loosely structured strands, a citric crackle of lime and garlic marinade running through it. Across the spectrum, the solomillo ($29) — in this case a top sirloin from a grass-fed animal — showed a soft lushness and the density and naturally beefy taste of meat produced on pasture instead of feed. Order it as rare as you dare and the solomillo can be the tuna tataki of this menu, with deepening shades of red under just a sliver of sear.
Then there's the enigmatic entraña con piel ($27), a wonderfully weird steak with a dark richness approaching that of organ meat and a hard outer shell that crunches and crackles under your teeth like a savory candy. The piel, or skin, is a membrane that's normally removed before cooking. On La Boca's grill, it helps cook the steak in a manner like confit, holding a layer of fat tight to the meat.
Sides and starters and the handful of nonsteak entrees also veer far from the normal steak house script, and over the years, some have become La Boca signatures, too. That's especially true of the dishes showing the very strong Italian influence on Argentine cuisine, as registered by the bruschetta ($8), slathered with tart goat cheese, bands of pesto and sliced ribbons of squash, all smoky from the grill, and the noqui ($16) — or gnocchi — big, toasty-tasting bundles in a rich carbonara-like sauce with green peas and pancetta.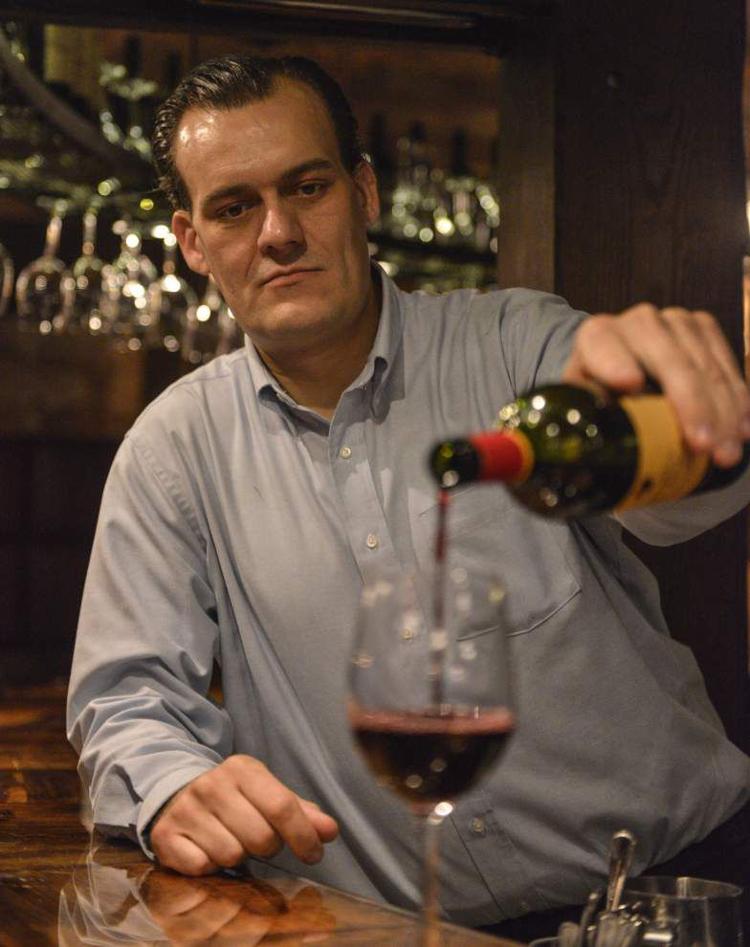 These have all made the leap from the old address without any noticeable difference, though the double-crisp fries ($6.50), normally a strong point, were puzzlingly resistible recently — too oily and cut into stubby bits too small to do much good with chimichurri dipping.
The new location (the former a Mano restaurant, another Garcia project) shares the exposed brick interior and unfussy, come-as-you-are vibe of La Boca's original address, while roughly doubling the floor space and accommodating a much larger bar, where practically everyone is dining, too.
With the added elbow room, La Boca has developed a new specialty in scotch, running to dozens of varieties. And manager Daniel Bolzner lately has built what always has been the city's best restaurant collection of malbec wines into a fully realized temple to Argentine viticulture, from rosé-hued sparklers for apéritifs to thick, sweet ice wines as after-supper sippers. With expanded depth, the unfamiliar options have grown apace on this list. But as with La Boca's steaks, tasting through such different reads on familiar pleasures is part of the appeal.
Follow Ian McNulty on Twitter, @IanMcNultyNOLA.