Getting back into a New Orleans garden in early autumn means planting and weeding and repairing the ravages of summer. At Paradigm Gardens this fall, it also means firing up the wood-burning oven, setting up the stage, shucking oysters and pouring drinks.
Paradigm Gardens (1131 S. Rampart St.) got started a few years ago in Central City, transforming a castoff lot into a quarter-acre urban farm that supplies a small circuit of local restaurants.
Since then, it has also evolved into a unique venue for food and music events, with a deep inner-city setting that can still feel like a field-day excursion.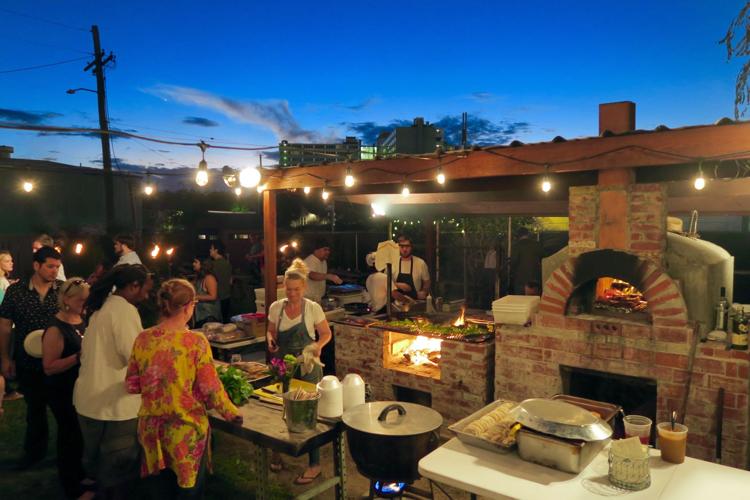 The Paradigm Gardens fall concert series is underway and continues every other Tuesday through Dec. 5 (see schedule below). The events have live music, drinks and food from different combinations of partner chefs and their contemporaries at other restaurants, all cooking outdoors on a rustic, wood-fired grill and oven.
The concerts can resemble nighttime picnics — lit by tiki torches, loosely orchestrated by the farmers who run the garden and full of food prepared on the spot by chefs just across the serving table.
The nearby nanobrewery Courtyard Brewery and Mississippi-based distiller Cathead Vodka are sponsors, and the traveling oyster bar Two Girls One Shuck sets up shop for the events. The $50 ticket includes all food and drinks.
Paradigm Gardens is also resuming a parallel event series on the farm dubbed Paradigm Pizza & Pies. For these events, the same outdoor garden kitchen hosts Ancora Pizzeria for pizza and bruschetta, the Pupusa Lady, a Honduran eatery based at the nearby Roux Carre food court, and the bakery Windowsill Pies for sweets.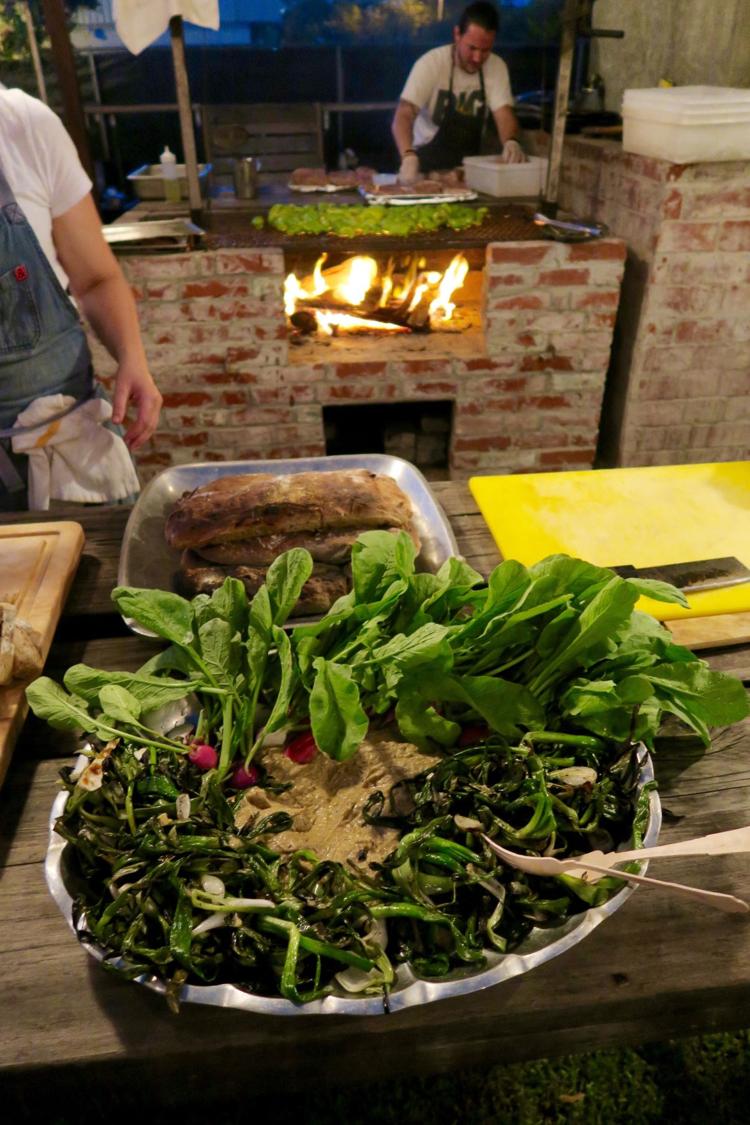 These events are held every other Wednesday, from Oct. 4 through Dec. 13.
Each party features a different DJ and guest chefs from other local restaurants, who add their own food to the mix. For instance, the first edition has Laphet, a Burmese food pop-up, and Dat Dog with DJ Doug Funnie. The schedule includes guest chef appearances from restaurants both high end (La Petite Grocery) and low and slow (McClure's BBQ), and plenty in between. Tickets are $35.
See schedules below. Get tickets in advance at paradigmgardensnola.com.
Paradigm Gardens
1131 S. Rampart St.