There's a new plan underway to turn the former home of the Lakeview po-boy shop Koz's into an upscale deli.
This new eatery at 515 Harrison Ave. does not yet have a name, but the people behind it are well-known in the business. Scot Craig operates the popular Katie's Restaurant & Bar in Mid-City, and he's developing this new Lakeview deli with his wife Stephanie Craig.
They expect to open in the spring following a round of renovations.
Some specialty dishes from Katie's will be on the menu here (like "the legend" po-boy, which mixes BBQ shrimp and cochon de lait). But Craig emphasized that this new eatery would not be a second Katie's.
In fact, in some ways the new plan here goes back to a previous restaurant at this Harrison Avenue address.
Before Hurricane Katrina, the building was home to Charlie's Delicatessen. Craig believes the neighborhood is ripe for a similar concept today.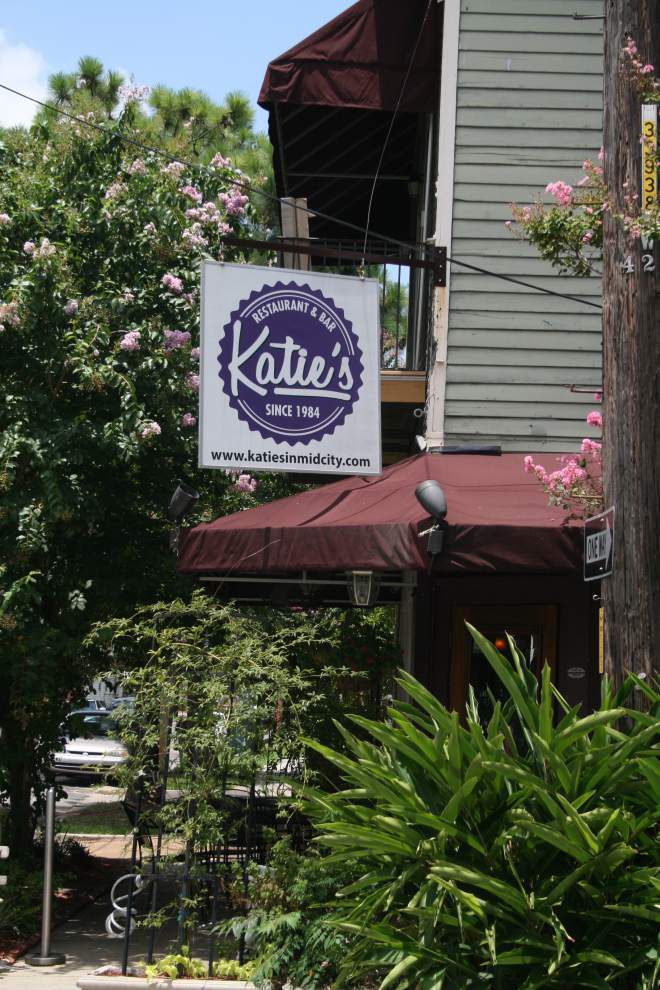 There will even be some throwback sandwiches on the menu, starting with a tribute to the Moon, an old Charlie's signature that loaded ham, roast beef, provolone, Swiss, coleslaw and Russian dressing on a whole muffuletta loaf.
"I remember the Moon like it was yesterday," said Craig, who put away plenty of them back in the day.
While Scot Craig is New Orleans native, Stephanie Craig hails from St. Louis, Missouri, and in particular the Hill, that city's historic Italian neighborhood. This background will be strongly in evidence at their new restaurant, which will have elements of a classic Italian deli next to local flavors.
"She inspired me to do this," said Scot Craig. "It's our first business together and we're really excited about what we can bring to this neighborhood."
Craig has run Katie's for nearly 25 years. He bought the backstreet eatery in 1993 from the Leininger family and has progressively developed it into a neighborhood standby. Though it took a while to reopen after Katrina, Katie's came into its own in the years since, developing an original menu and a specialty in pizza (including some pies with Provel cheese, a St. Louis obsession and another influence from Stephanie Craig's side of the family).
As plans shape up for the new deli, Scot Craig said he envisions it being primarily take-out, with some seating in the shop. He's applying for a license to serve beer and wine.
Koz's closed last week after a nine-year run on Harrison Avenue. The original location of Koz's remains open in Harahan (6215 Wilson Ave., 504-737-3933).
A Lakeview eatery with long roots in New Orleans' storied po-boy past is closing next week. Koz's (515 Harrison Ave., 504-484-0841) will serve…
If you're the sort who keeps a roster of new restaurants you want to try, I bet there are plenty that debuted in 2017 still hanging out on you…
About a year from now, if all goes according to plan, the first students will walk through the doors of the New Orleans Culinary & Hospita…