As a dining category, healthy gets a lot more cred in New Orleans than it once did. But food terms can be fraught, and even people who still regret that last basket of cheese fries might not give a restaurant tagged "healthy" a chance.
That's why the chefs at Hippie Kitchen (3741 Jefferson Hwy., 504-444-4113) in Old Jefferson are pitching their new neighborhood eatery a bit differently. Behind the scenes, they're running it differently too. 
Hippie Kitchen certainly qualifies for the healthy niche, but the focus is more on what goes into the menu than what's kept out.
So there are quinoa bowls and vegan burritos, but also brisket sandwiches and hanger steak, with meat sourced from local ranches. There's fresh juices, and also a full bar to spike them.
"We want everyone to feel there's something for them here," said Harveen Khera, the restaurant's founder and executive chef. "What we do here is casual food, excellent ingredients served in a simple way, for the way we eat now."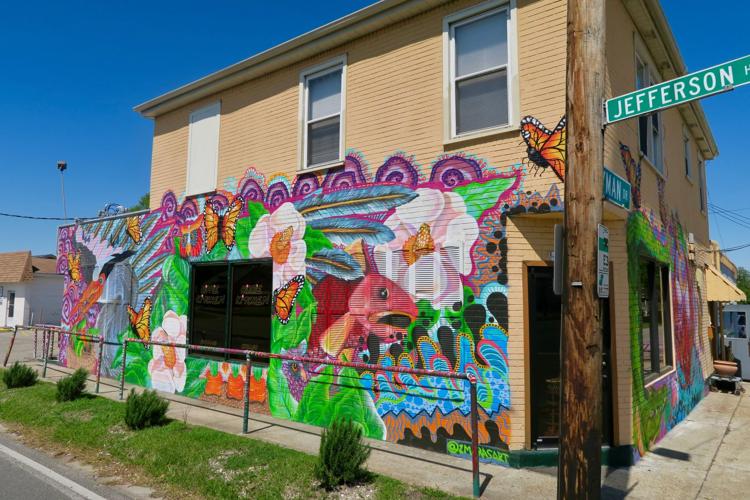 Part of that approach at Hippie Kitchen is keeping the menu descriptions simple and approachable. If all you do is skim it, the offerings look familiar enough – egg dishes, pancakes and parfaits at breakfast, wraps and dips, salads and sandwiches at lunch and pastas and supper plates in the evening.
In practice, though, Hippie Kitchen brings some original ideas and a lot of good old-fashioned scratch cooking. The result is a change of pace for a casual restaurant in a part of town with more than its share of chain restaurants and plenty of more traditional downhome spots.
The "fire crackers," for instance, are crisp cups the size of silver dollars, filled with sprouted lentils. They come with "fire water," a thin, green, piquant sauce made from chile peppers and herbs, served in a carafe to pour into their shells. The super roll is essentially a vegan spring roll with quinoa and avocado, greens and sweet potato inside a stretchy rice paper wrapper.
The pastrami sandwich seems like a contrast, with Russian dressing and Swiss melting into the well-buttered bread. But that bread is made in-house, and the salad on the side was picked locally, and recently.
On a recent afternoon in the kitchen, chef Charlotte Morton was breaking down whole chickens for a few different menu dishes (spicy chicken sandwiches for lunch; Creole mustard roasted chicken at dinner). Meanwhile, Zach "Farm" Jaffe, the restaurant's forager, lifted the cloth cover from a big metal bowl to reveal just-cut stems of chard and other greens.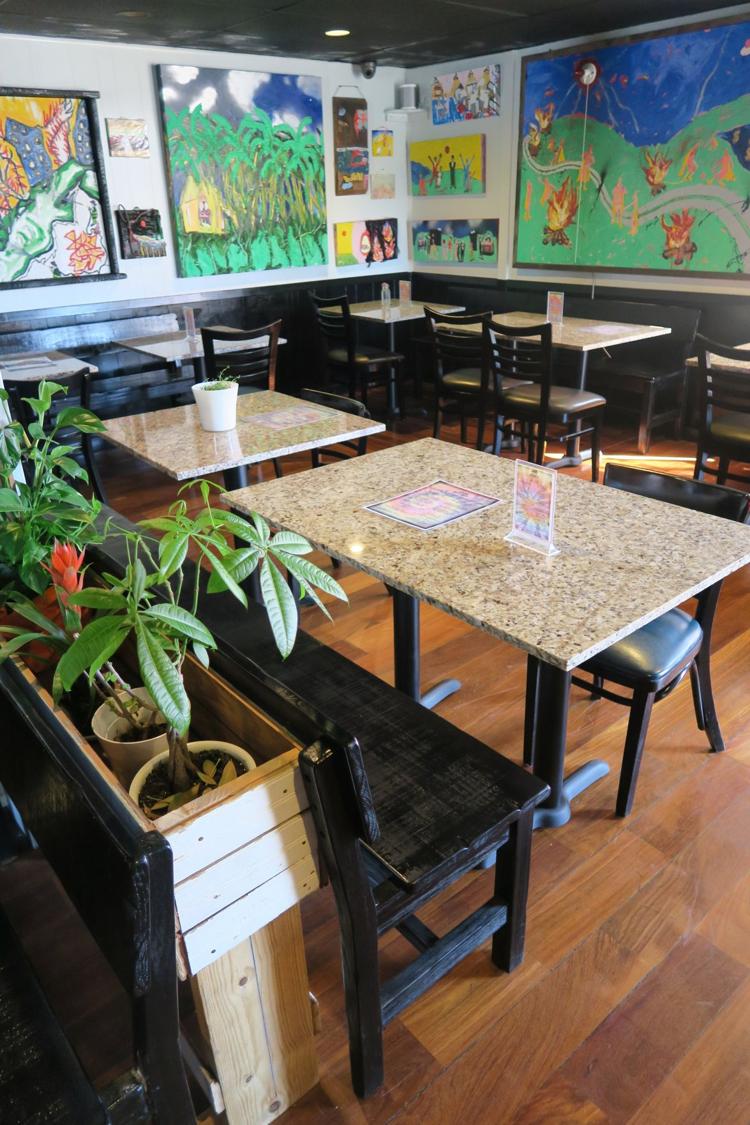 Khera, originally from London, is a well-traveled lifer in the restaurant business. Earlier in her career she ran the former French-Indian fusion restaurant Tallula in San Francisco. In New Orleans, she was the chef behind Hillel's Kitchen, the restaurant in Tulane Hillel, the Jewish community center (in the space that's now Rimon).
After 30 years in the business, she can wax philosophical about the ingredients that make a restaurant work, and at Hippie Kitchen she hopes to pass on what she's learned to others just getting started.  
Her restaurant takes a different tack to staffing. All employees work on full-time salaries, and tips are pooled and shared across the staff, a move aimed to increase equity and buy-in. Managers here are called branch managers.
"We think of our business as a tree, a big oak tree," Khera said. "If I'm taking care of the roots, the branch managers are the staff who reach out and create what the tree needs to grow."
Her financial backer is a longtime friend: Jimmy Coleman, the local businessman who originally developed the Windsor Court hotel (full disclosure: he is the uncle of Dathel Georges, who owns the Advocate with her husband John Georges). At Hippie Kitchen his official title is "chief mentor."
The new restaurant's address was once Coco Bamboo, a pizzeria with a Brazilian accent. There's still a small, separate barroom attached to the building – Bucket's Sports Bar, a smoky little watering hole where the beer slinging starts early. But the restaurant space had been empty for a few years before the Hippie Kitchen crew got to work here.
The exterior is hard to miss. A tropical/fantastical mural stretches around two sides of the clapboard walls. A planter garden with built-in benches is taking shape by the front door. Inside, under the low drop ceiling, the walls are now covered in an ever-growing collage of paintings by Wayne Greiner, Khera's partner and the restaurant's co-founder. 
Hippie Kitchen opened early in March. Last week, it added dinner hours, and expanded the menu with pizzas and pasta, steaks and Gulf fish. There's a full bar, and a juice bar too. Together, it's possible you could make a case for vodka-spiked tumeric tonics. 
3741 Jefferson Hwy., 504-444-4113
Tue.-Sat., 6:30 a.m.-8:30 p.m.
Over the years, Eric Hunn's barbecue team Mr. Pigglesworth has won a clutch of awards at Hogs for the Cause. On any given weekend, however, he…
When Echo's opens on Banks Street on Wednesday, it will bring a different type of pizzeria to Mid-City, one developed by a local baker and a p…
It starts with spicy boiled crawfish, the pride of Louisiana, but it was born elsewhere.