I was in a Kenner restaurant that had clearly once been a Pizza Hut but now is called Little Chinatown. I was eating lamb stir-fried with leeks and chile peppers, and sipping iced tea from a tall red plastic, pizzeria-style cup.
From my booth, the window framed a view, just across the parking lot, of Shishkabob House, where only the day before I'd had a lunch of hummus and shawarma. As it happens, Shishkabob House is in a former Chinese restaurant and has much of its old lacquered dragon décor between newer murals of Muslim holy sites.
God bless America, I thought, reaching with my chopsticks for a little more Cantonese-style lamb, and thank you for Kenner, Louisiana.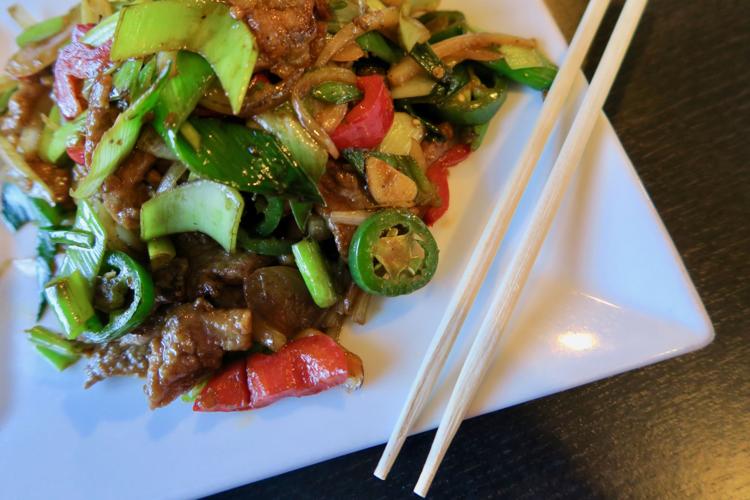 It's Thanksgiving, and in the spirit of America's holiday of gratitude and togetherness and community, I'm giving thanks for immigrant families who made their homes here, opened restaurants and, in so doing, brought to food-obsessed New Orleanians some entirely new obsessions.
I'm giving thanks in particular for the oh-so-American landscape of suburban Kenner, for setting the framework to see so many of them together, sometimes sharing a parking lot, sometimes sharing the same strip mall roof.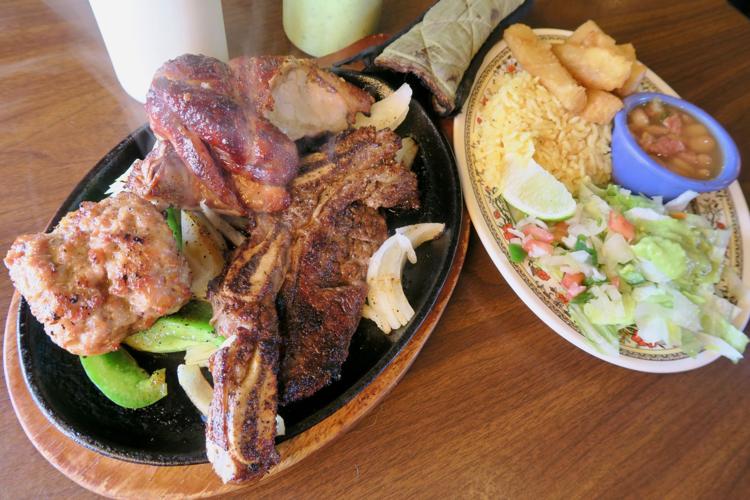 While I ate at Little Chinatown on Williams Boulevard, I was a block away, in either direction, from the separate strip mall homes of NOLA Desi Kitchen for fiery Pakistani curries and cool mango lassi drinks, Pollos a la Brasas for Latin-style rotisserie chicken and Argentine choripán sausage sandwiches, and Las Carnitas 2, the new, second location of a Peruvian restaurant for ceviche and the carefully sculpted potato terrines called causas.
On their own, each is a humble little joint with big flavors, minimal amenities and family members at the helm. Together, they stand for the joy of living in a place that continues to draw new people from around the world, with their talents, their stories and their flavors.
A century ago in New Orleans, this scene would have been set in the French Quarter. Italians arrived here in such numbers, and so many of them were specifically from Sicily that the city's historic core was once known as Little Palermo. Their legacy remains such a potent part of modern New Orleans cooking you'd think red gravy was an indigenous natural resource.
Today in Kenner, the story is polyglot and jumbled together. It plays out across acres of low-slung retail centers and overlapping parking lots, under the roar of jets lifting off at the adjacent airport, underscoring the feeling of people in motion and global connectedness.
From the front door of Pho Sunrise, after a late morning breakfast of beef noodle soup and spring rolls, I watched the contractor vans pull up to La Cocinita, a Honduran restaurant a few doors away.
La Cocinita is set up exactly like a diner, though here, little flags from around Latin America hang over the booths. From the kitchen come golden pupusas, cornmeal discs oozing white cheese from their seams, and platters of pollo con tajadas, half a fried chicken under fried plantains and cabbage slaw, onions and peppers and a white garlic sauce.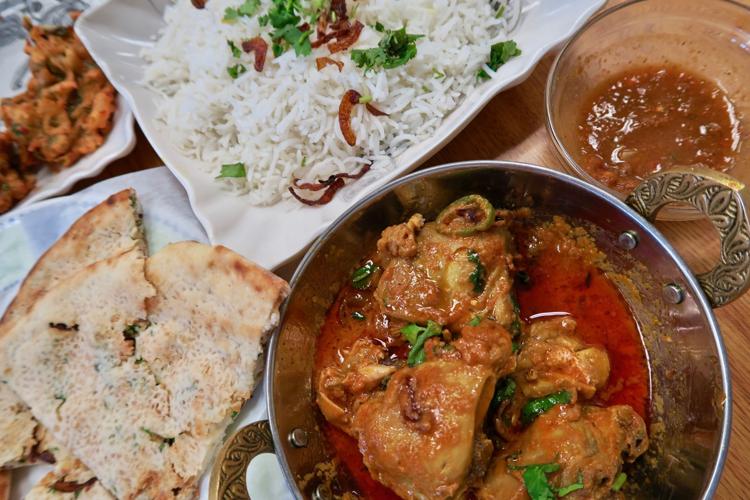 In the back corner of a different building on the same block, I tried smoked chicken curry for the first time at Wah Kitchen, opened just a year ago by chef Ghazala Khan and her husband, Mesroor, and named for their hometown in Pakistan. Their fried onion pakoras are spicy, twisty nests bound in lentil batter; their naan bread is pillowy and toasty and studded with garlic and sesame seeds.
And back on Williams Boulevard, the Seder family makes a convincing case for the name of their Palestinian restaurant Falafel King. The pita bread, stretchy and irregular and wonderful, is made in house, just behind a counter lined with broad pans of kanufa, a dessert fragrant with rose water and speckled with pistachio.
In the same strip mall, separated by one storefront, Brazilian Market & Café functions as an ad hoc embassy for Brazilian people and a portal for Brazilian flavors. Jerseys from Saints star Mark Ingram and soccer demigod Pelé are framed above the grocery shelf; banter in Portuguese fills the air; a dispenser of cashew juice burbles on the counter by a display of Brazilian meat pies in six different shapes.
Proprietor Greyzie Vieira built his own smoker to prepare the house-made sausage, pig tails and salted beef for his Saturday-only feijoada stew just like they do it in the old country. On Fridays, the same smoker turns out Brazilian barbecue, with hulking beef ribs and racks of pork ribs.
These barbecue lunch plates are finished with red beans and rice. It's a standard side that resembles the New Orleans staple, tastes like home to Brazilians and, in the context of the Kenner strip mall, feels as American as apple pie.
3800 Williams Blvd., 504-305-0580
Recommended: lamb with leeks, salt and pepper shrimp 
Shishkabob House
3804 Williams Blvd., 504-712-0765
Recommended: hummus, chicken shawarma 
3814 Williams Blvd., 504-352-6400
Recommended: goat curry 
Pollos a la Brasa
3901 Williams Blvd., 504-467-1119
Recommended:rotisserie chicken with chimichurri 
Las Carnitas 2
3712 Williams Blvd., 504-466-5994
Recommended: ceviche and causas
Pho Sunrise
2305 Veterans Blvd., 504-469-0468
Recommended: pho dac biet 
La Cocinita
2317 Veterans Blvd., 504-346-6903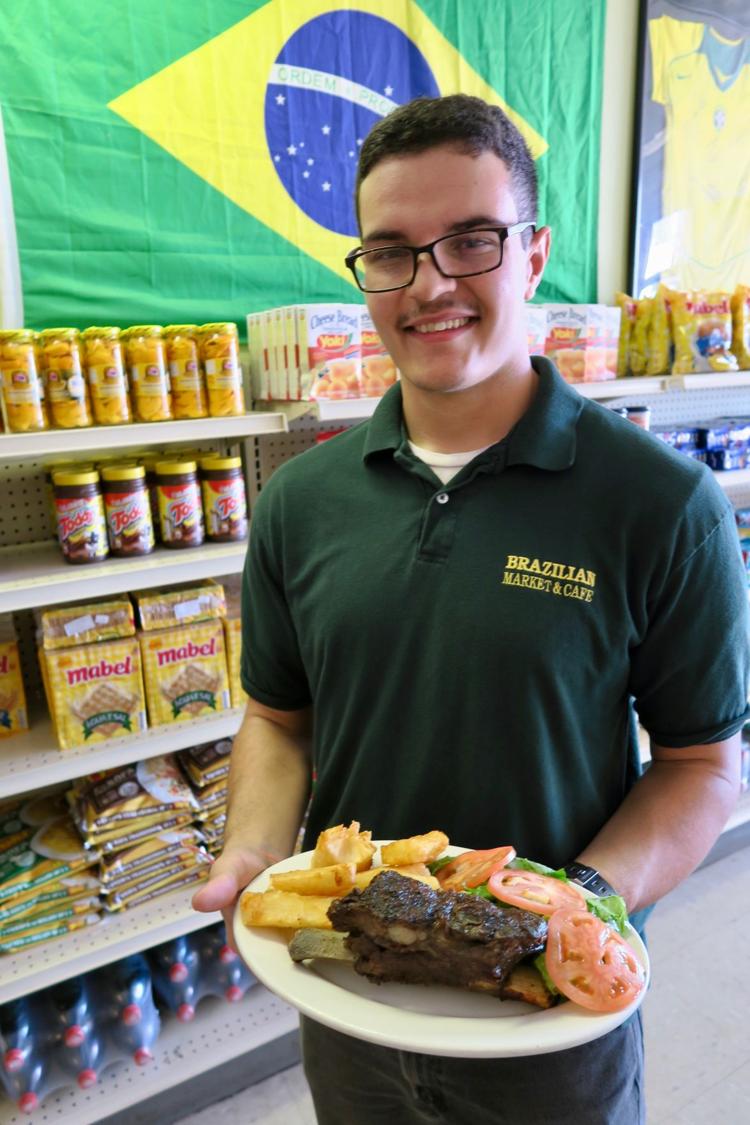 Recommended: pollos con tajadas 
Wah Kitchen
2401 Veterans Blvd., 504-541-8612
Recommended:smoked chicken curry, garlic naan
Falafel King
2424 Williams Blvd., 504-305-1797
Recommended: falafel sandwiches, kanufa dessert
2424 Williams Blvd., 504-468-3533
Recommended: Friday barbecue lunch, Saturday feijoada 
David Montes de Oca willed his restaurant, Taqueria Chilangos (2723 Roosevelt Blvd., Kenner, 504-469-5599), into being, and against the odds h…
A recent dinner at Marjie's Grill started with cornbread turned into fishcake shrimp toast, with wahoo and shrimp under a crisp shell and butt…
A few of Bernie Jolet's regular customers were waiting when he pulled into an empty bank parking lot on Veterans Boulevard during rush hour on…
Vietnamese food in New Orleans made the leap to mainstream in a big way, moving from the staple of ethnic Vietnamese enclaves to a foodie phen…