The plight of Puerto Rico following Hurricane Maria has stirred vivid memories of Hurricane Katrina. At the French Quarter restaurant Café Sbisa (1011 Decatur St., 504-522-5565) it has also spurred a remarkable response.
The chef and restaurateur behind the historic French Creole restaurant have pledged all proceeds from the entire month of October to a local emergency-relief effort. The funds will support Cajun Airlift, a newly formed group of volunteer pilots who are ferrying supplies to communities in Puerto Rico that remain in dire need after the Sept. 20 storm.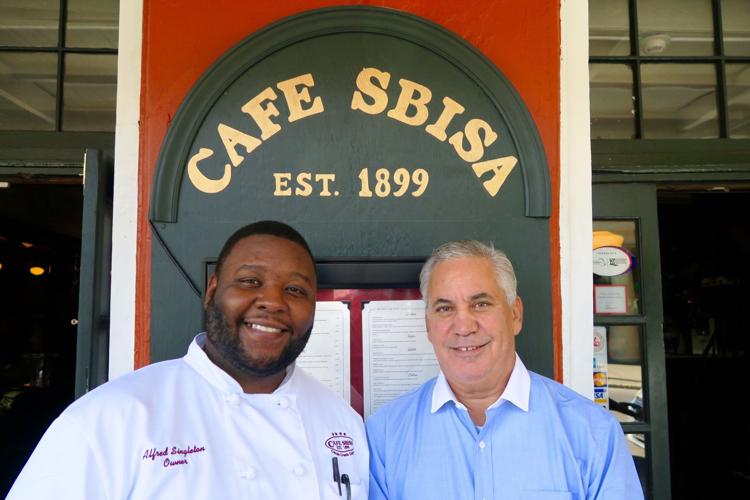 "You could always sympathize after a disaster, but after Katrina, we could empathize," said Craig Napoli, co-owner of Cafe Sbisa. "Katrina opened my eyes. It was a very tough time for myself and my family. We're lucky to be back and that we could come back to something. A lot of these people in Puerto Rico will have nothing to come back to."
While local restaurant-based fundraisers have been numerous and generous in this devastating hurricane season, Sbisa's pledge of all proceeds for a month stands out. Napoli describes the decision as coming from a mix of gratitude and empathy.
"I'm fortunate. I have something that I can give through the restaurant," Napoli said.
His partner in the restaurant, chef Alfred Singleton, grew up in the Lower 9th Ward and witnessed its destruction during Hurricane Katrina. The two agreed to make a prolonged effort to help a local group that has a unique ability to get aid to the stricken island.
The restaurant's October proceeds support Cajun Airlift, which was formed last month in New Orleans to fly aid to Houston after Hurricane Harvey. The group is working in partnership with Baton Rouge Emergency Aid Coalition, Physician Relief Network and Medical Disaster Response Network to get medical supplies and other assistance to Puerto Rico. Cajun Airlift also created Operation Boricua Airlift to transport people and critical supplies between communities across Puerto Rico.
In a statement, Cajun Airlift co-founder Chanse Watson said the money would be used to help cover fuel and aircraft expenses for the volunteer pilots.
"The generosity of Cafe Sbisa comes at a crucial time where people, everyday essentials and, most importantly, medical supplies and personnel, need to be transported to Puerto Rico and, even more importantly, within Puerto Rico," Watson said.
A historic New Orleans restaurant is back in business with new proprietors who have some con…
Café Sbisa itself was a Katrina casualty that was only recently revived. The historic property was first turned into a restaurant in 1899 and was operated in different formats by a succession of owners through the last century. Napoli and his family ran the restaurant here beginning in the early 1990s. Singleton, meanwhile, got an early start at Sbisa as a dishwasher and worked his way up to become chef in 2005.
Katrina closed the restaurant and changed the course of both men's careers. Last fall, however, they reunited as business partners and reopened Sbisa with an update French Creole menu.
The restaurant serves dinner Wednesday through Sunday and jazz brunch on Sunday. 
1011 Decatur St., (504) 522-5565
After Hurricane Harvey, it was no surprise that restaurants here in New Orleans quickly got …
When I first moved to New Orleans, back in 1999, I was amazed by how often people talked abo…
Some meals stay with you, and I don't just mean around the waistline. They might be planned …