Gemütlichkeit is a German term for conviviality, social warmth and good feelings between folks. It may not slide off the tongue for nonnative German speakers, but its meaning is easy enough for anyone to feel when a good Oktoberfest celebration gets rolling.
At the Deutsches Haus Oktoberfest this year, the gemütlichkeit should be spilling forth like foam from an overfilled beer stein.
That's because the area's largest and most historically significant German celebration has a new location in Mid-City along Bayou St. John. In addition to views of the bayou and City Park verdure just across the street, this new location also provides a glimpse of the future for the cultural group behind the event.
"This is the start of a renaissance for our club," said Jack Gonzales, president of Deutsches Haus.
As usual, there will be heaping helpings of traditional German food, prepared by Deutsches Haus members, from hearty sausage platters to slow-cooked sauerbraten. At different stands, club members will serve flammkuchen (cheesy onion tarts), German cheese plates, pretzels, strudel and cake. There will be live music, contests and games, crafts and cultural displays.
And there will be beer — including specialty German imports like Warsteiner and German-style seasonal beers from New Orleans breweries.
But this year, when the group taps the Oktoberfest kegs at the new site on Moss Street, it will also be planting a flag.
Deutsches Haus acquired the narrow, five-acre bayou-front property from the state after its original property was taken for the University Medical Center. By this time next year, Deutsches Haus expects to have completed its new club house, beer garden and grounds here.
The club couldn't wait that long to return its Oktoberfest celebration to New Orleans, and so it's holding the party around the construction site, which will be fenced off for the festivities. To club leaders, the venue doesn't look incomplete. It looks like a new start.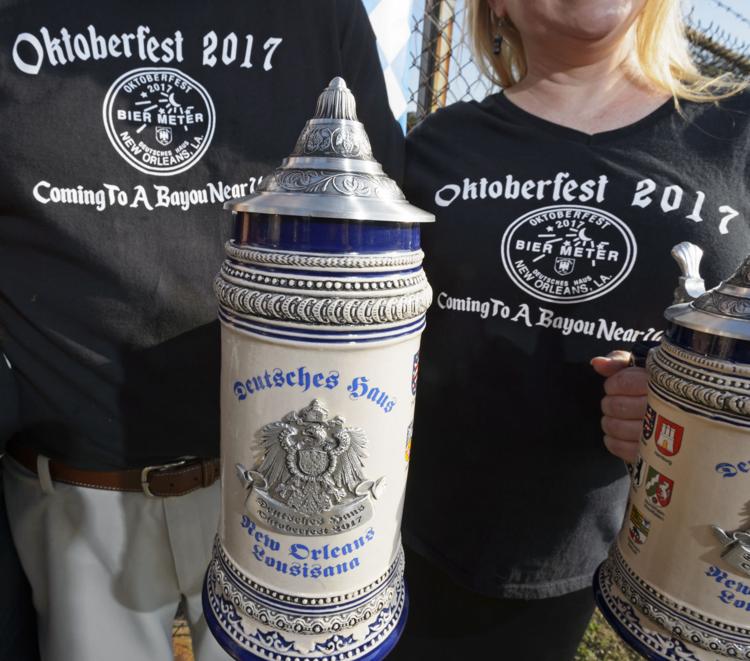 "When we announced to the members that we were coming back, after so long being displaced, you could hear people gasp," said Keith Oldendorf, a past president of Deutsches Haus. "It was such a relief for everyone after all this time."
Deutsches Haus — literally, "German house" — was formed in New Orleans in 1928. It was a hub for German culture in a region where the influence of German immigration was strong, but where overt expressions of German heritage were quelled during World War I. At one point, the state Legislature even made it illegal to speak German in public or teach the language in schools. The organization became a vehicle to build back the local culture and weave ties between families.
There's nothing strictly seasonal about weinerschnitzel or bratwurst. But dine around New Or…
The group's historic headquarters on South Galvez Street in Mid-City grew into a destination for its annual Oktoberfest. It was wrecked by the levee failures after Hurricane Katrina, but club members rallied and rebuilt the Haus. It was a volunteer effort that strengthened bonds within the organization.
But they lost the property for good when the state razed its neighborhood to make way for a new hospital. Since 2011, Deutsches Haus has leased temporary space at an American Legion hall in Metairie, and it relocated Oktoberfest to Kenner's Rivertown district.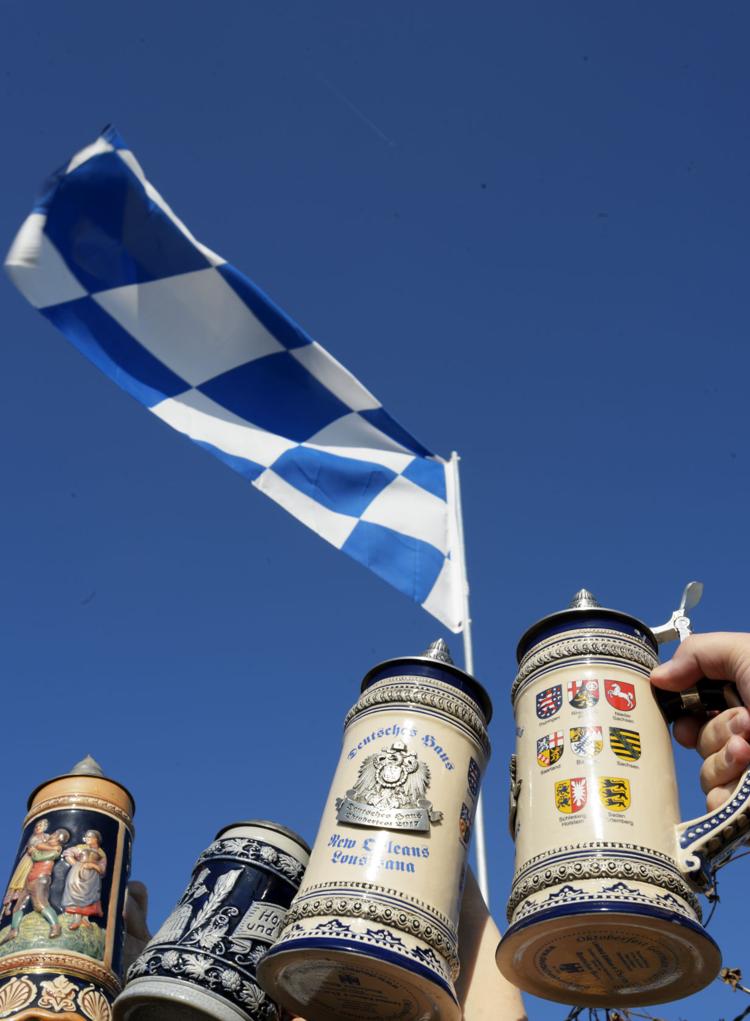 "It was a terrific partnership," Deutsches Haus Executive Director Theresa Crosby said of Kenner. "But this is about us going home. We're Deutsches Haus, and this Haus needs to be back home where it started."
Back in the 19th century, the club's new Moss Street property was known as the Soldiers' Home, a residence for Civil War veterans. In more recent times, there was a police station on the property, but the site has been vacant for years.
As they stake out locations of the beer trailers and dining hall tents, the music stage and the imbiss snack bars, Deutsches Haus leaders also see future potential for their clubhouse and grounds with its central location, between its groves of mature live oaks and with its proximity to the bayou, which has been seeing its own renaissance of outdoor recreation lately.
"There's just so much more opportunity here now for us," said Oldendorf. "We're so excited about getting started."
1700 Moss St.
Oct. 6 and 7, Oct. 13 and 14, Oct. 20 and 21
Fridays, 4 p.m. to 11 p.m., Saturdays 1 p.m. to 11 p.m.
Admission: $8 (12 and under free)
See details and band schedules at oktoberfestnola.com