We live in an era full of celebrity chefs that you probably have never heard of. Just think about that for second — people can be celebrities now and you've never even heard their names.
The title is usually bestowed because a TV producer somewhere said so, and thus is born the next celebrity chef. New Orleans has produced its share. It's nice to see local talent in the national spotlight, but there's a different category of acclaim in the New Orleans dining world that runs a little deeper in our own particular culture, and it's one filled by the career waiter.
True, their following is small, but it is intense, genuine and part of the fabric of this city that exists outside the trends. These are people who understand the waiter's job as a profession. It takes a certain kind of personality to pursue this. It takes a particular kind of restaurant for the roots to grow. And it takes a clientele that appreciates the relationship and keeps it going, often through generations.
Some meals stay with you, and I don't just mean around the waistline. They might be planned …
New Orleans, of course, has all of each, and I recently got to see them click at Antoine's Restaurant in the French Quarter. Earlier this month, Antoine's threw a party for its longest-serving waiter, Sterling Constant, who has 50 years on the clock here.
It was a party not to revel in the restaurant's own long history, but to celebrate the history of one of its waiters. Antoine's was packed with his friends, his family and his coworkers on their downtime. They were spread through every room of the restaurant's rambling ground floor, from the big halls to the little chambers.
Chefs can win acclaim and maybe get famous. Restaurateurs can build empires and they might m…
Antoine's kitchen prepared a buffet, not of its usual French Creole mainstays, but of dishes Constant requested — barbecue ribs, red beans and rice, mac and cheese and among them. One distinctive Antoine's touch was a baked Alaska (a few of them actually), decorated with his name and served to him, just as he's served countless others at dinners and events here.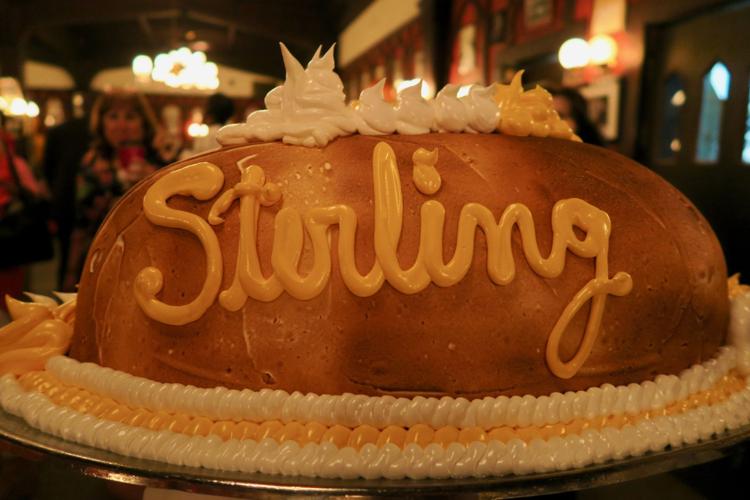 If the name Sterling Constant doesn't doesn't tell you something about how names can guide our fate, nothing will. But this sterling example is hardly alone in New Orleans, and the role they play is not limited to fancy restaurants.
Take the case of Marvin Day, the fist-bumping waiter at the Camellia Grill who was universally known by his nickname and personal catch phrase — Word. He served burgers and omelets at a vintage Riverbend diner, and when he died in 2016, unexpectedly and way too young, the outpouring of appreciation from his many fans was another revelation of how a seemingly straightforward exchange of service at a restaurant can grow into something else.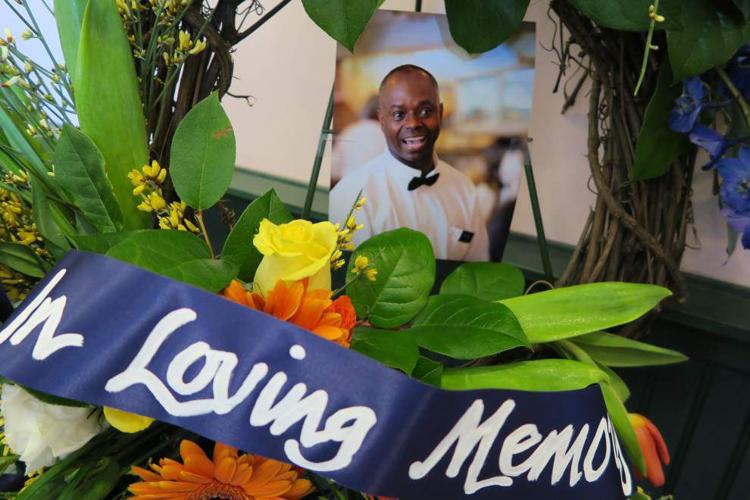 That speaks to the way New Orleans people make food a part of our lives and identities, and how the people who make it all happen become part of that mix, too. At restaurants, there's always a commercial consideration. Money changes hands, and you'd better tip. But the connections and the memories bound up with the experience there live in their own realm.
That's the reason the great waiters of New Orleans have followings that span generations. You won't see them promoted as celebrity waiters, like our celebrity chefs, but so what? They are stars where it matters, and they're a reminder that, even with famous names or long histories, people are always the frontline of a restaurant relationship.
Throughout his life, chef Paul Prudhomme praised the dinner table as the best place to bring…
As Tujague's restaurant marks its 160th anniversary, it's legacy and its latest chapter unde…