If you want a tour of the facilities at Parleaux Beer Lab, you may have to crane your neck, but you don't need to leave your barstool. From the narrow counter of his new taproom in the Bywater, proprietor Eric Jensen can show you each piece of this brewery with a sweep of his hand.
While you're there, you'd better sample a few beers. After all, the tiny taproom at Parleaux Beer Lab is the only place you can get a taste of them.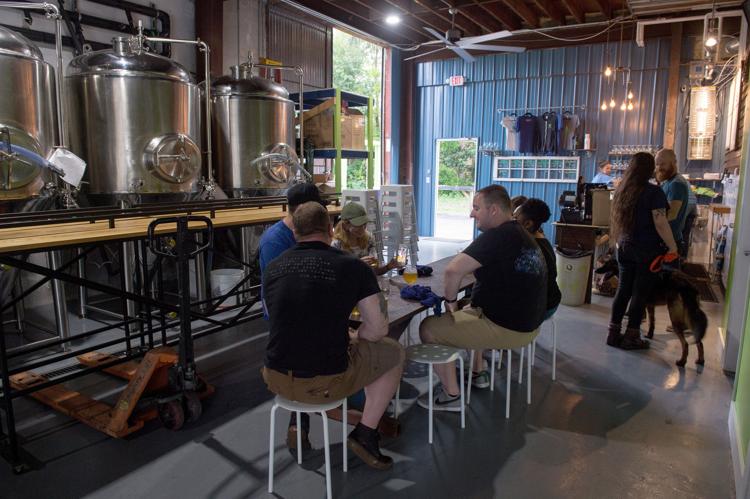 It's the same story 2 miles upriver at Brieux Carre, an even smaller hole-in-the-wall brewery just off Frenchmen Street. Here, in a space about as snug as a submarine engine room, founder Robert Bostick produces an ever-changing array of beers you can find only at the brewery itself.
As craft brewing expands in New Orleans, the types of breweries are growing more varied, and this can have a direct influence on the types of beer they produce.
It's not hard to find a drink in New Orleans. But getting a beer straight from the source at…
"We don't sell our beer anywhere else, and no one else can sell their beer here," said Bostick. "When the competition is us against ourselves, we'll always get better."
Brew, straight to you
Brieux Carre (2115 Decatur St., 504-304-4242) and Parleaux Beer Lab (4224 Royal St., 504-702-8433) both recently debuted under the taproom-only format. They join the 2-year-old Courtyard Brewery (1020 Erato St.) in the Lower Garden District, which also serves its beer on-site only, though Courtyard also has beer from other Louisiana and out-of-state brands. They all sell growlers, so you can take some beer to go, but any way you cut it, you still have to come to the source.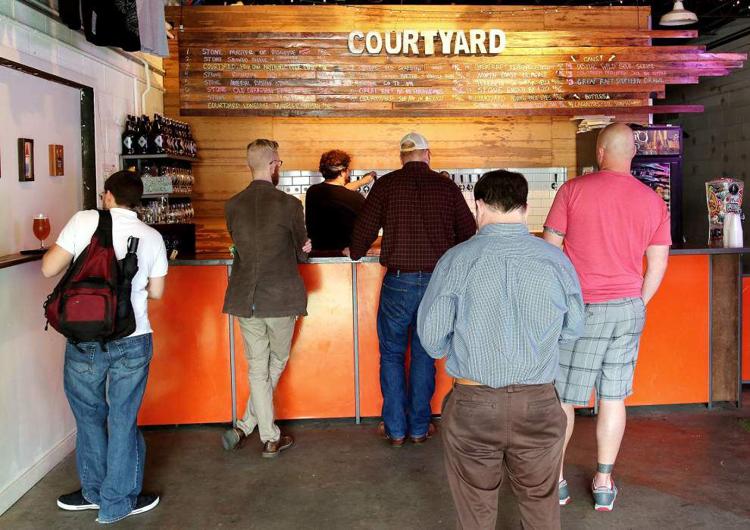 It's a different approach from the industry norm of "production breweries," which compete to supply stores, bars and restaurants through distributors. This is the format pursued by most of the new New Orleans craft breweries. They, too, have taprooms for visitors to sample on-site and where they serve their own small-batch specialty brews. But the primary aim of production breweries is making consistent flagship beers to carry their brands into the marketplace.
The taproom-only model has some built-in limitations for business growth. But this consumer-direct approach also means the brewers themselves can make more money on the beer they produce. It also throws open the door for the type of beer they make, putting a premium on hyper-seasonality, one-offs and even experiments to lure beer enthusiasts to their doors.
"We always want to be a place for new seasonal, interesting beers — stuff you've never had before," said Jensen.
Highlights at Parleaux
Eric and Leah Jensen opened Parleaux Beer Lab in May in a one-time truck repair shop set amid the Bywater's mix of old homes and light industry. The adjacent yard is now a family-friendly beer garden, with old shipping containers repurposed as pavilions and trains still rumbling by just past the fence line. Inside, an elbow-height drink rail is all that separates visitors from the brewing equipment.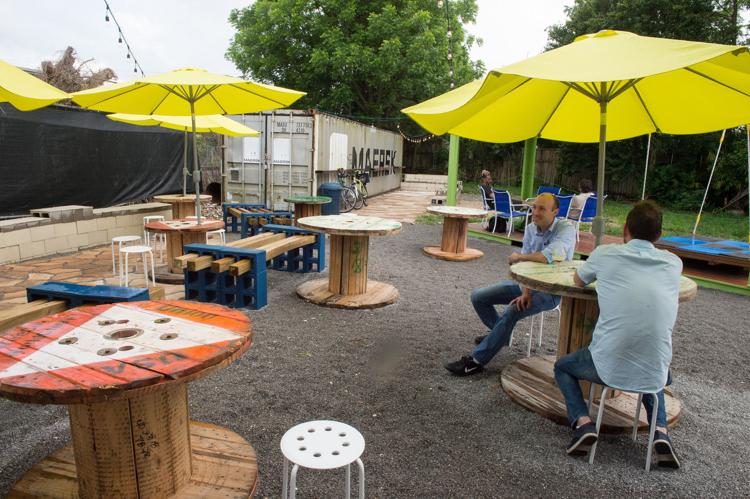 Jensen makes an ever-changing roster of beers that are highly drinkable but tend to be unpredictable. The German-style kolsch gets a bit of lemon grass, accentuating its quenching qualities on a hot day. The rooibos alt is a brown beer infused with tea, which gives it a nutty, smooth taste. The farmhouse saison has a bit more rustic, rough-hewn funk.
Some of Parleaux's taps are dedicated to "nitro beers," with nitrogen pushed in for a softer, fizzier cascade of bubbles. That may seem unusual, but if you are a fan of Guinness on tap, you've been drinking nitro beers all along.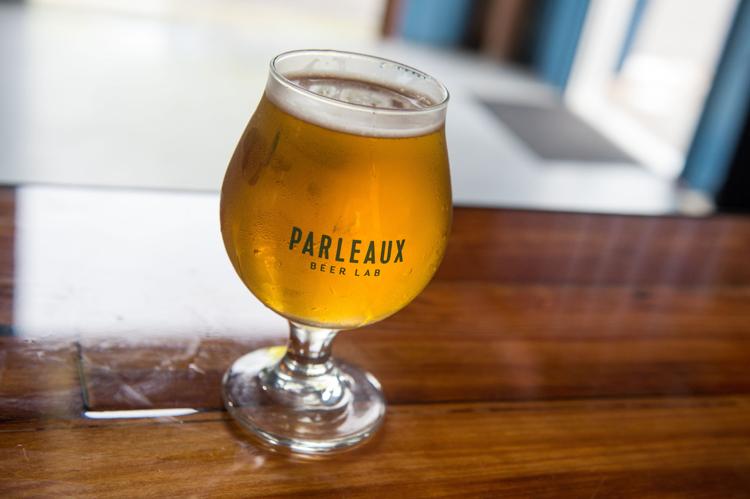 Brieux-ing off Frenchmen
Brieux Carre, meanwhile, is housed in an ancient-looking building just a few steps off the busy nightlife stretch of Frenchmen Street. The ambience feels homemade, and the confines are tight. From the taproom bar, you can see all the gleaming steel vats and tanks standing in contrast against the patina of an old plaster wall.
"We're the biggest little brewery around," Bostick said proudly.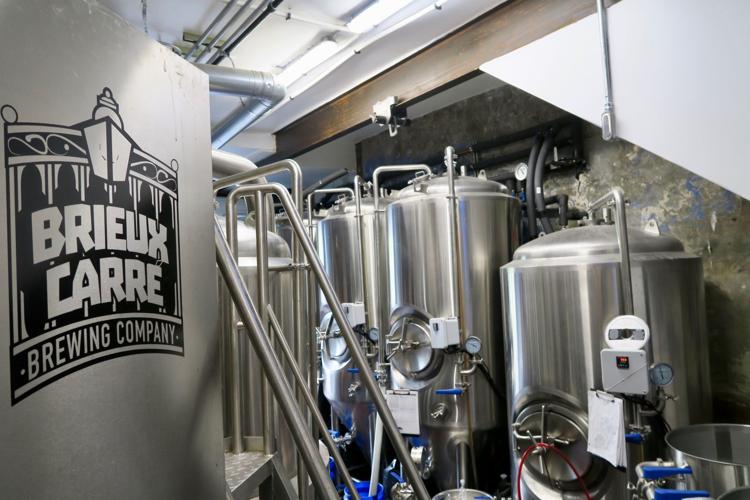 It's a busy one, too. Bostick and fellow brewer Taylor Pellerin keep the wheels moving on multiple batches of beer in progress and pour off pints and tasting flights for visitors. They can cycle up to three new beers a week into the lineup.
"We're set up to be consistently different. We have that flexibility built in," said Bostick.
Brieux Carre's beers tend to be potent, with many in the range of 7 to 8 percent alcohol (for comparison's sake, Budweiser is 5 percent). On a recent visit there were seven beers flowing, including the Falcon Warrior double IPA and a dark, strong — though surprisingly refreshing — Baltic porter. There was a (relatively) lighter wheat beer and a weizenbock with flavors of smoked hickory and bitter chicory.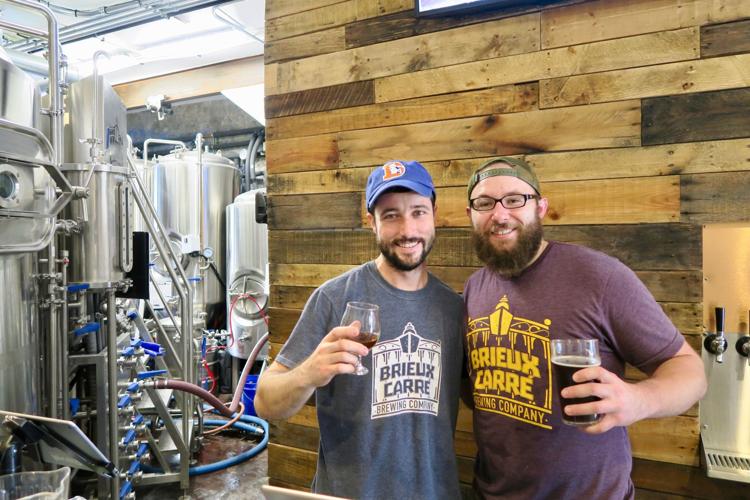 Bostick has room to expand Brieux Carre to the second floor, but he says he has no plans to branch out from the taproom model.
"You're cutting out the potential to distribute, but you're creating a job for yourself that you have more control over," Bostick said. "I just want to make my living and make beer for the rest of my life. My only competition is myself, so if our beer sucks, we'll go under. If it's good, we'll do OK."
2115 Decatur St., 504-304-4242
Daily 11 a.m.-10 p.m.
1020 Erato St., no phone
4 p.m.-9:30 p.m. Monday-Wednesday; 11 a.m.-10:30 p.m. Thursday-Saturday; 11 a.m.-9:30 p.m. Sunday 
4224 Royal St., 504-702-8433
3 p.m.-10 p.m. Thursday and Friday; noon-10 p.m. Saturday; noon-8 p.m. Sunday; 3 p.m.-10 p.m. Monday 
Drive past during the day, and the Tchoupitoulas Yard looks like any other ramshackle indust…
At Royal Brewery New Orleans, you can feel the rumble of trucks rolling in adjacent storage …
A new brewery builds a reputation one beer at a time. At the latest brewery to emerge in New…