The Lakeview address that Three B's Burger & Wine Bar now calls home is practically hard-wired for burger cravings in this neighborhood. And burgers are right in the full name of this new eatery.
But while visions of Lakeview Harbor, its burger destination predecessor here, may still come to mind, Three B's is a different animal.
The restaurant has the feel of a casual neighborhood bistro, with a patio out front, a wine-on-tap system at the bar and a menu (see below) that surrounds the burgers with other dishes intended to pair with that wine.
Three B's (911 Harrison Ave., 504-249-8025) officially opens Friday (June 29) after a few private events that had passersby peering through the windows for a glimpse into a restaurant that quietly took shape over the past few months.
"We didn't want to just come in and do another burger place, we wanted to make it something different," said Brandon Bennett, who developed the restaurant with his brother Blake and their father Kevin.
The Bennetts also run the upscale/casual Andy's Bistro in Metairie.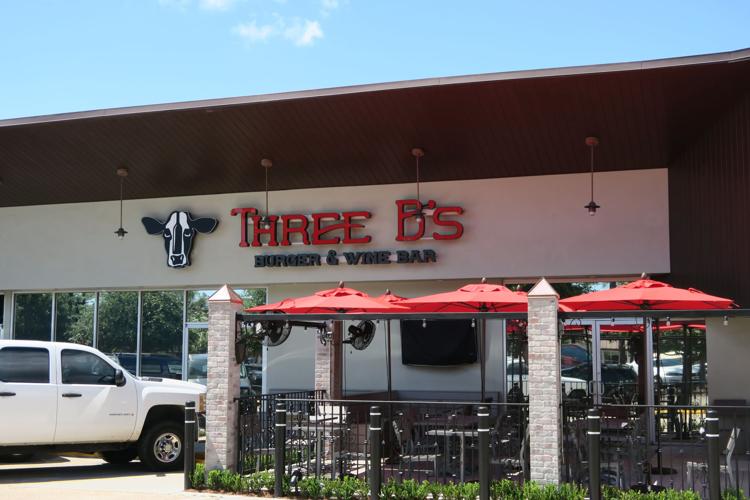 Still, the burger associations are bound to be strong here. Burgers are the calling card for Lakeview Harbor, a family-friendly tavern that was in business at 911 Harrison Ave. for 25 years until losing its lease early in 2018. Lakeview Harbor reopened three months later in a new location by the lakefront.
Some may still remember the Harrison Avenue address as the home of the Velvet Swing, a bar of 1960s vintage that inspires warm if sometimes fuzzy recollections. It became Lakeview Harbor in 1993.
Building out Three B's essentially called for creating an entirely new restaurant within a familiar frame. The result seems well-synced for its neighborhood of young families.
The large, three-sided bar looks like prime real estate for drinks or impromptu meals. The centerpiece of the bar is clearly wine. Bottles are illuminated in a glass-lined cellar behind a bank of taps, which are equally divided between wine and beer (with 10 taps for each).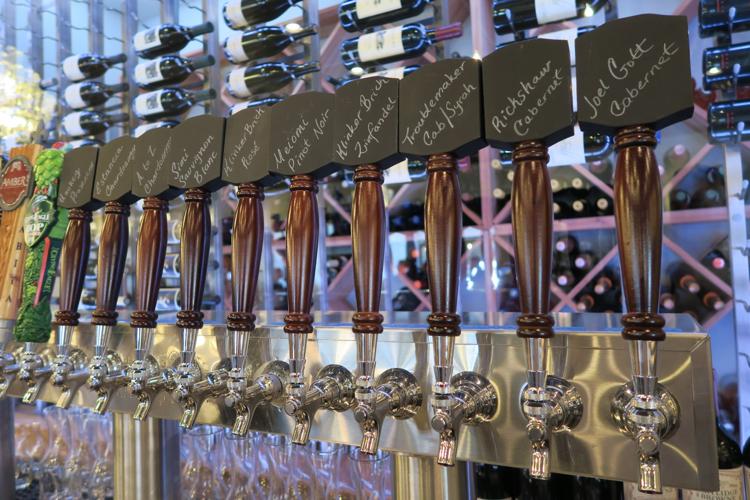 The dining room areas feel open and clean-lined. If the space feels bigger than its predecessor, that's because Three B's folded a former banquet room into its open floor plan.
What look like fancy chandeliers are rustic fixtures of iron and upturned bottles. The patio was carved out of the parking lot up front, with a cluster of umbrella-topped tables, fans and a big TV.
The kitchen is led by Tony Giraud, formerly sous chef at Ralph's on the Park. His opening menu starts with a traditional burger and adds a few twists, and an emphasis on house-made ingredients (smoked poblano relish and Oaxacan cheese on one, a chicory coffee and bacon onion jam on another). There's a patty melt, a few po-boys on banh mi-style baguettes, a fried chicken sandwich and a club on Texas toast. 
Small plates run through a tuna poke bowl, grilled chicken skewers and fried oysters with pickled squash. There's a burrata salad and a grilled Caesar and a charcuterie and cheese board. 
Three B's also has a kid's menu, where the scaled down "Little B burger" resides.
911 Harrison Ave., 504-249-8025
Opens Friday, June 29
Opening schedule: dinner Mon.-Sat., Sun. brunch (lunch hours to come).
The oyster has always enjoyed elevated status at Felix's, one of the classic seafood restaurants of the French Quarter.
When Edgar Caro was developing the Old Metairie steakhouse Brasa, the Colombian-born chef started in his own backyard. Brasa's kitchen revolve…
There was always a nautical theme to Lakeview Harbor, from its name to its signature typhoon rum punch. Now the eatery is actually by a harbor. 
His new restaurant El Fogon just opened, but already Edwin Martinez has heard it plenty of times.