As Tujague's restaurant marks its 160th anniversary, it's legacy and its latest chapter under new owners is up for evaluation, staff art, archival photos, infobox
Give any restaurant enough time and an institutional history will accrue. Give it as much time as Tujague's has on the clock, and it can develop its own lore and legends and even some dichotomies that might seem like contradictions but end up defining the place.
Tujague's dates to 1856. It became one of a kind by staying the same, right down to its menu, a take-it-or-leave-it time capsule of boiled brisket, shrimp remoulade and hot coffee served in short glasses. And yet lately this restaurant has found new life with a raft of changes ushered in all at once.
For generations, its dining room has been a traditional holiday supper destination, with families all gussied up for the occasion. On the other side of the wall, meanwhile, its bar has been home base for carousing politicians, French Quarter bohemians and, more recently, bachelorette parties on a romp.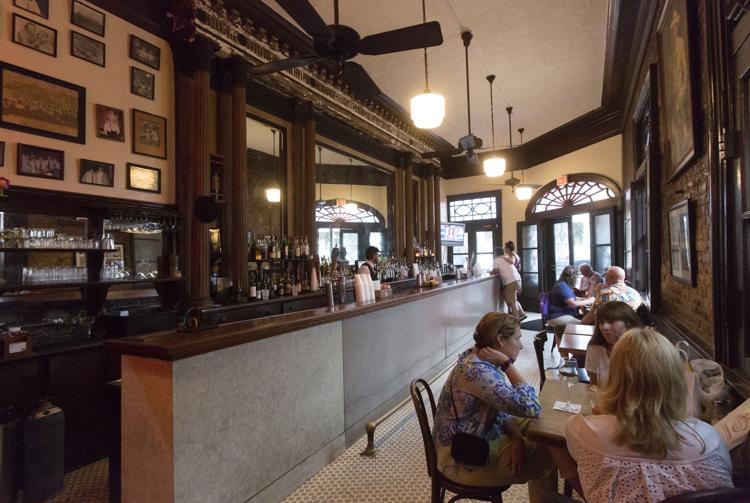 That bar has no stools, simply because no one wanted to change the feel of an old-time stand-up bar. But such fidelity to tradition has not deterred additions like a palette-shaped table crafted by a Jackson Square artist to settle a bar tab, a purple velvet throne to honor a late proprietor's fondness for Crown Royal whiskey and a TV donated by a regular who wanted to watch Saints games at his favorite haunt.
The most significant paradox here, though, might be how a restaurant acclaimed for its long history has largely left that history unexplored.
But that final twist on the Tujague's tale is now changing too. This year marks the restaurant's 160th anniversary, and there's a campaign afoot to bring its legacy to light.
Marking a milestone, and revamping a throwback
Tujague's traditions and recipes are now documented in a recently-released cookbook, and beginning later this month the restaurant will also be the subject of an exhibit at the Southern Food & Beverage Museum in New Orleans. The museum's parent organization, the National Food & Beverage Foundation, will induct Tujague's into its National Culinary Heritage Register, and in September the restaurant will be featured at a dinner at New York's James Beard House.
Back at home, the restaurant this month began a series of specials themed to its anniversary, starting with a prix fixe lunch (the price, $18.56, referencing its founding year).
The new attention to Tujague's comes on the heels of a tumultuous chapter for the Decatur Street landmark. The restaurant nearly closed in 2013, and after its next-generation family owners were unexpectedly thrust into the breach a revamped Tujague's emerged with a more contemporary menu and a different attitude.
"Everyone knows Tujague's is a historic restaurant, and some people would still come even if the food wasn't very good," said Mark Latter, who took over Tujague's from his late father Steven Latter. "But I want it to be a destination for food, a place people came for a meal as part of their French Quarter experience."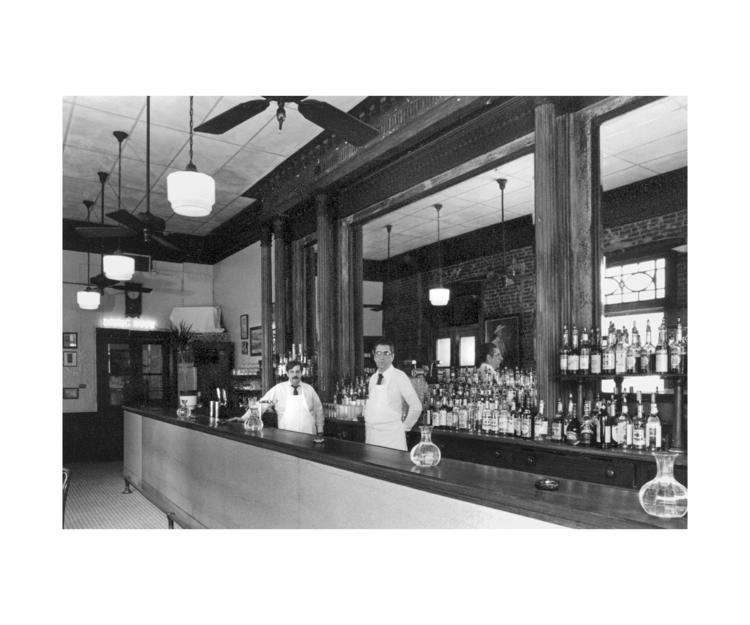 Steven Latter bought Tujague's in 1982, when the restaurant was already 125 years old. His untimely death at age 64 threw the restaurant's future into question. When word spread that the historic building was slated to become another T-shirt shop, an impassioned public response ensued, including a rush of bookings from those seeking a last supper under its roof.
Behind the scenes, however, Mark Latter was able to buy the restaurant from his family, and he secured a long-term lease on the building.
He also had changes in mind, many of which he had tried to convince his father to implement through the years. In 2012, the younger Latter had Tujague's first a la carte menu ready to print up. But his father nixed it at the last moment.
"My father didn't like change," Latter said. "He saw his role as keeping the wheels turning, keeping the place going, and he took care of his locals. That was his No. 1 priority, and he assumed they didn't want anything to change."
He was correct, Mark Latter said, acknowledging some backlash from regulars when he took over. But he also said his analysis of the business ledger showed Tujague's had to change if it was to remain viable.
"This time, for the first time, if it didn't work it was all on me, but at least I had a chance to try," he said.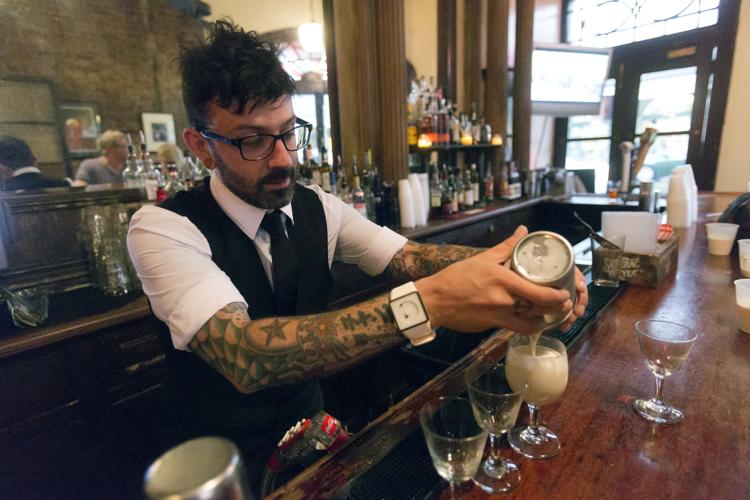 The five-course table d'hôte menu is still served here, but today it's just one option next to the newer a la carte menu. Tujague's kitchen sends out dishes like smoked soft shell crab, a vegetarian gnocchi with wild mushrooms and crawfish pasta with jalapenos and a sauce made with Abita beer.
Latter bolstered the restaurant's wine list, from 40 selections to approximately 160. And he began more aggressively pitching Tujague's for private events beyond the circuit of groups that had been coming here by tradition.
Since introducing the new approach, Latter said, business is up by about a third. Look around the dining rooms and it's that evident the customer base is younger now too.
"Before, when you saw people under 45 in here they were usually eating with their parents or grandparents," Latter said. "We had to give people a reason to re-visit Tujague's."
A saloon with substance
For generations, though, Tujague's has been as much as a bar as it has a restaurant, and that's been the crux of its unique identity.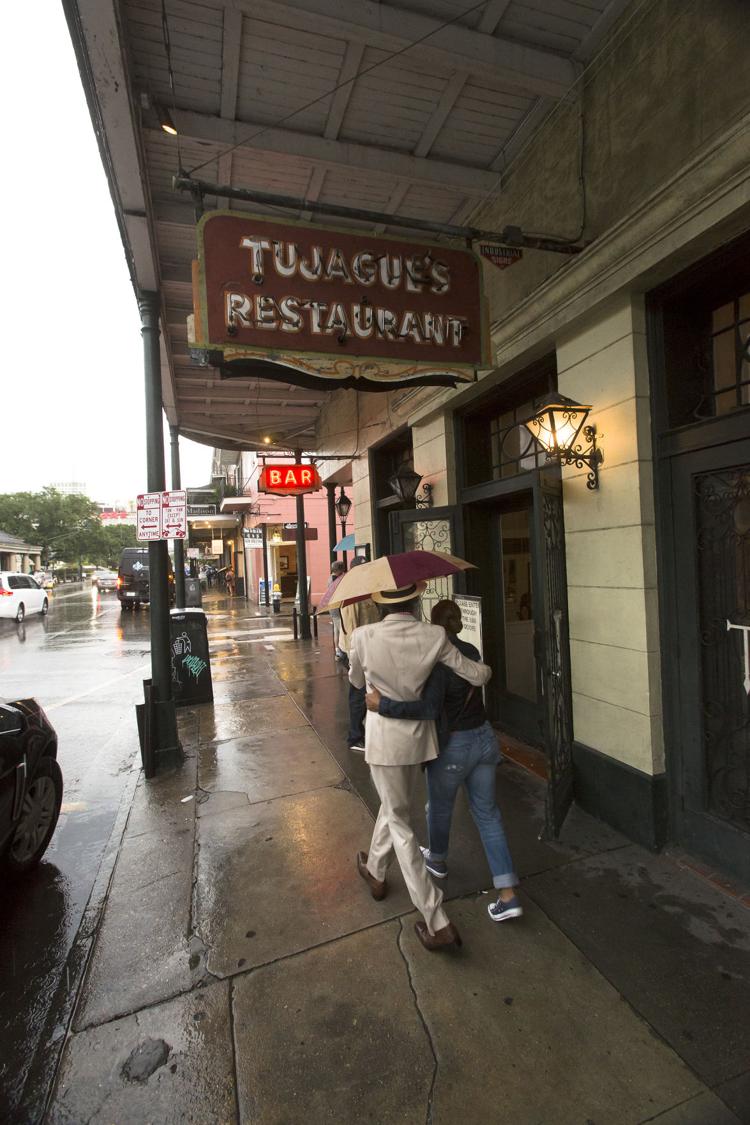 Because of its vintage, Tujague's is often discussed and grouped with the Creole grand dames. But it has always been much more casual than Antoine's, the only New Orleans restaurant older than Tujague's, or the early 20th century additions of Galatoire's and Arnaud's. When people talk about why they love Tujague's, they very often discuss it in terms of a corner bar.
"It was a gathering spot not just for people who lived in the Quarter, but for those who used to, who moved away and were visiting again," said David Erath, a longtime regular here. "It used to be you couldn't walk a block in the Quarter without seeing someone you know. The Quarter's not like that anymore, but it still feels that way when you walk into Tujague's."
Despite the historic status, and staff dressed in tuxedos, Tujague's has long been as accessible as any saloon. Ronald "Noonie" Guichet grew up in the restaurant when his grandfather and later his father ran it, and after a stint as a homicide detective he returned to Tujague's as a waiter, working for Steven Latter before retiring. The bar business, Guichet said, has always been the pragmatic key to Tujague's appeal.
"I remember when I was starting out here, my daddy told me look, they're gonna have a lot of people coming in here, very well off, doctors, lawyers, and then there's others in jeans and T-shirts, just coming in for two beers. But they'll do that seven days a week, and that adds up, you hear me?" he said. "So that was always the way we did it, treat everyone the same, and they could take the place as they wanted it and feel welcome. That's what makes it Tujague's."
That's why Poppy Tooker, the New Orleans radio host and writer, calls Tujague's "America's oldest neighborhood restaurant."
"The true legacy of a place is that it's been beloved by everyone and their brother," she said.
Tooker dug deep into that legacy to write "Tujague's Cookbook," released in 2015. Her book includes not just recipes for the famous dishes, but also cocktails (including the grasshopper, created by Noonie Guichet's grandfather Philip Sr. at Tujague's), and the back stories on many traditions and personalities.
Researching that book meant peeling back the lid on the long but uncategorized history of the restaurant, sometimes literally. She found documents, photos and old recipes from Tujague's past stowed in its attic, in trunks stashed in passageways and even in boxes under a raised floor in the upstairs service kitchen.
"It was like doing a restaurant archeological dig," said Tooker.
Meanwhile, the living history of the restaurant and bar has been under close scrutiny since the changes in 2013. But Erath said the regulars in his circuit have a new appreciation for Tujague's after realizing they could have lost it.
"The changes, every one of them was controversial, but the reality was the soul was dying," said Erath. "Had it not been for the changes, Tujague's would have died and been in someone else's hands.
"The locals I know who are still around are happy to see what Mark (Latter) has done with it. And, probably, if they'll admit it, like to eat there better now."
823 Decatur St., 504-525-8676
Lunch and dinner daily, brunch Sat. and Sun.