The ideas had been taking shape around the dinner table, at scheduled meetings or impromptu huddles in the kitchen, even as text messages and food pictures fired off from around the globe.
Emeril Lagasse has been thinking about his next New Orleans restaurant for years, and he's been gathering inspiration and field-testing flavors along the way. Meril, which he named for his 11-year-old daughter, will finally open Saturday (Sept. 24).
Meril is a chef-driven neighborhood restaurant. It's a departure from the famous chef's high-end dining destinations, and this more casual approach is evident across the operation, from the big bar designed for anytime visits to the menu of small plates and tasting boards built for sharing and sampling.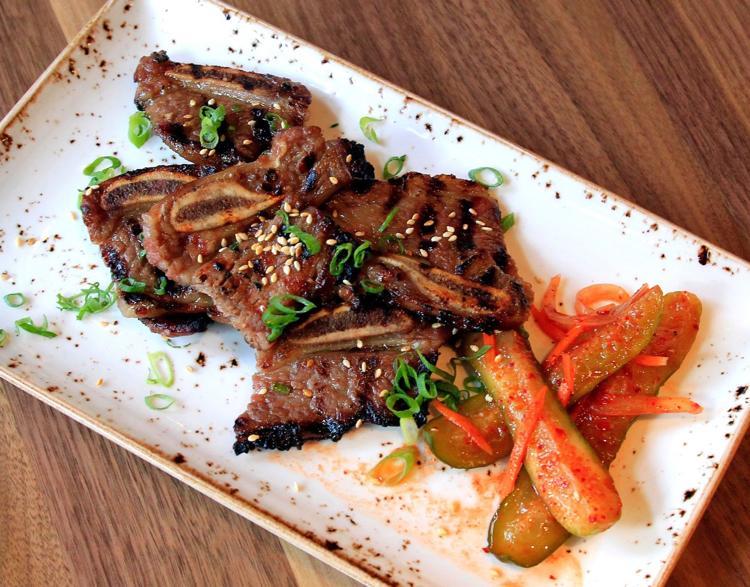 But even before construction was underway on Meril's space in the Warehouse District, a world of possible flavors were sifting down from Lagasse to the chefs tasked with developing the new restaurant.
As Lagasse fixated on a new dish or even an individual ingredient, his chefs got to work interpreting them for Meril's menu. The result is a mix of comfort food from close to home and far afield, all informed by an adventurous palate and a well-used passport.
Freewheeling flavors
This takes the shape of pasta and Vietnamese spring rolls, shaved Iberico ham, the pride of Spain, and flatbread with mortadella and chiles cooked in a wood-burning oven. It's Korean short ribs and spicy Mexican corn from the Japanese-style robata grill, and it's made-to-order ice cream produced lickety-split by a specialized Pacojet machine.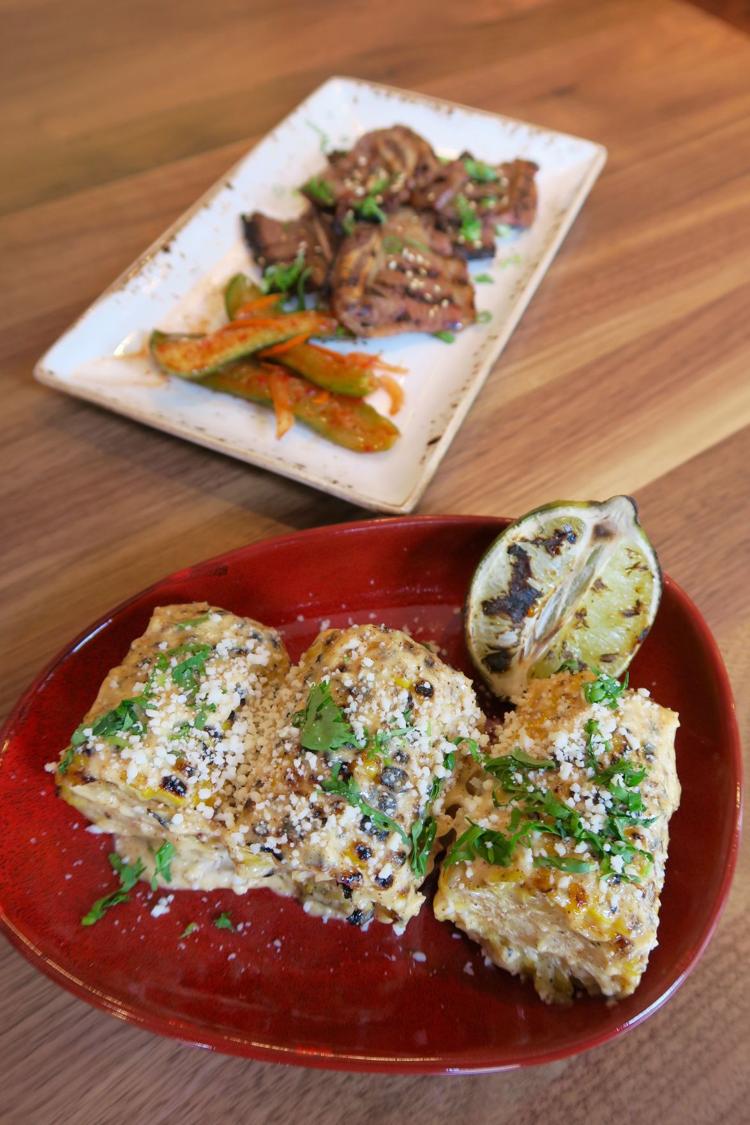 "This is me evolving as a chef, as a restaurateur," Lagasse said during an interview in Meril's soon-to-open dining room. "It's the things I've learned in my travels, it's the love of my family, the dishes we share together and enjoy. That's what I want to bring to people here."
Meril has also been a collaboration, one that shows both the intense focus the chef brings to his projects and the team approach that brings them to life.
That explains the turkey necks.
Wilfredo "Will" Avelar is chef de cuisine for Meril. The 32-year-old New Orleans native came up through the ranks in Lagasse's company before being tapped to lead Meril's kitchen, and he's spent months on menu development for the new project. His marching orders were to be creative, keep it soulful and get diners craving more. Turkey necks, Avelar decided, had the kind of full-throttle, sauce-on-your-hands appeal to sync with that spirit.
He was puzzling over how to personalize the dish when he thought of sofrito, a potent Latin American sauce, and a particular recipe he'd picked up from an in-law. He cooked a sample for his boss, Chris Wilson, culinary director for Lagasse's company. Wilson's eyes lit up.
With a phone call, Wilson tracked down Lagasse, who was at lunch nearby. Avelar whipped up a fresh batch, ferried it over to Emeril's Restaurant and offered Lagasse a taste on the spot.
"He gave the nod, and just like that, one dish was down," said Avelar. "Then it was just 50 to go."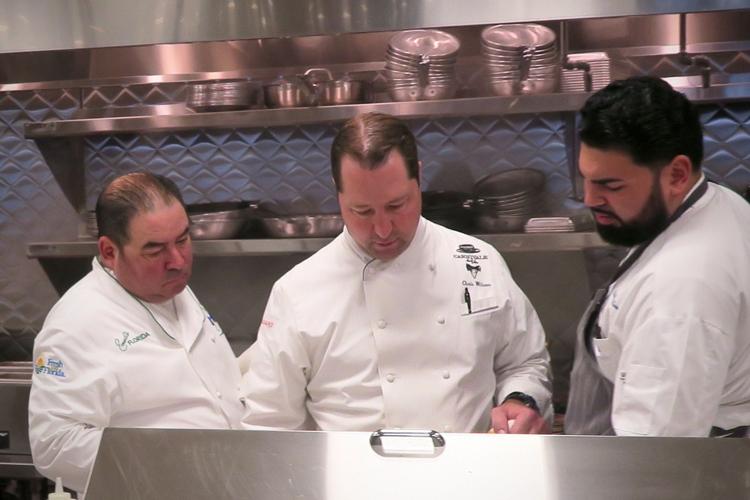 The neighborhood niche
A new Emeril Lagasse restaurant doesn't come along very often in New Orleans. The last time one debuted locally was 1998, when the chef re-made the old Delmonico on St. Charles Avenue. Meril will be his fourth New Orleans restaurant, along with nine others under his umbrella in Las Vegas, Orlando and Bethlehem, Pennsylvania.
"It's been a long time since we've opened something new and fresh in New Orleans, so we started thinking outside of how we usually do things," said Lagasse.
It was clear that this new restaurant would have to fill a different niche. Emeril's Restaurant, the chef's flagship, is just two blocks away. It is high end in every regard, including a price range where most entrees are over $30.
In contrast, no dish on Meril's opening menu breaks the $20 mark. About half are under $10, though as small plates it will take a few of these to compose a meal.
The casual approach registers in other ways. Emeril's Restaurant has won the Grand Award from Wine Spectator magazine, but its bar stocks just a handful of bottled beers. Meril, meanwhile, is Lagasse's first New Orleans restaurant with draft beer, with 10 taps pouring a list of all-local brews. 
There are playful touches, like a cotton candy machine in the kitchen and chocolate-dipped waffle cones for the specialty Pacojet ice cream. And there are practical ones too, like outlets lining the bar for diners to recharge phones during a multi-tasking meal.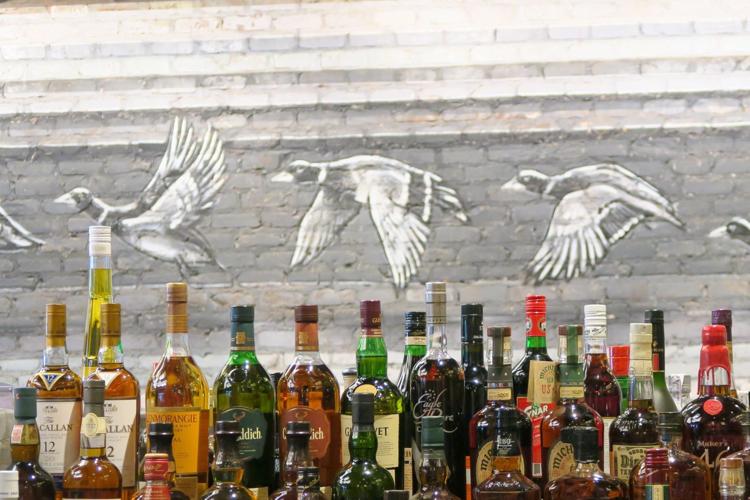 Each part of Meril's plan entailed a decision, and Lagasse was in on just about all of them. That started with architect meetings when Meril's building on Girod Street was down to dirt floors. It led to the murals of fish and ducks in flight from artist Landon Lott that now adorn the brick walls. And it even came down to the wood boards and enamel bowls on which Meril's food is plated.
Lagasse is hands-on, and those hands are restless.
"People think a guy like Emeril is some restaurant mogul who presses a button and another restaurant opens. But it's not like that at all. It's a very long, engaged process," said Wilson.
"Eat the world," and bringing it back home
For all that Lagasse has tasted and created in his culinary career, the chef still grows downright giddy when some exotic ingredient turns up or an age-old cooking technique is revealed. That's why the timing of Meril's development was so key to how the new restaurant will function and taste.
Lagasse recently logged some pretty epic mileage for his new Amazon web series, "Eat the World with Emeril Lagasse," which debuted earlier this month. In each episode, he travels with another famous chef to learn a global cuisine on its home turf. As the production schedule progressed, the tenor of Meril menu ideas flowing back to Wilson and Avelar would shift.
"The phone would ring, and if I knew Emeril was in Cuba with Aarón Sánchez, well, we'd be getting a Latin idea," said Wilson. "Oh, chef is in Sweden with Marcus Samuelsson? We got an idea for open fire cooking."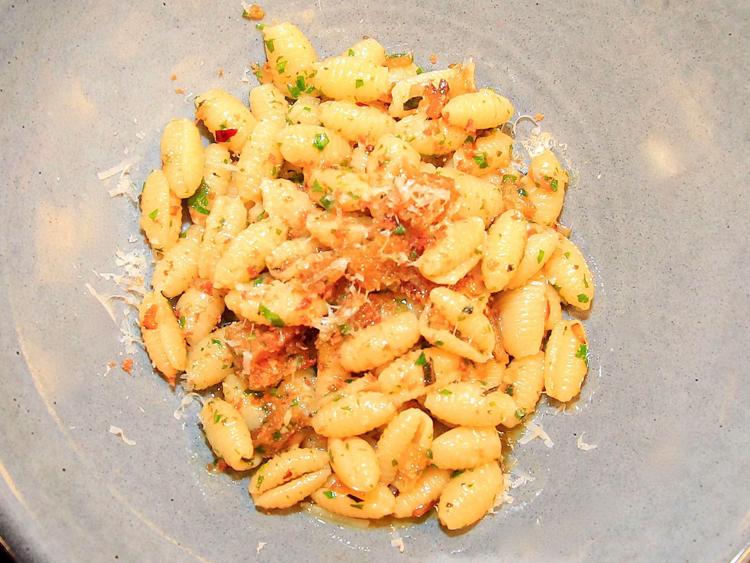 One find was colatura di alici, a traditional anchovy sauce from Campania that Lagasse first tasted while traveling in Italy for "Eat the World" with the acclaimed baker Nancy Silverton. At Meril, it imbues a gnocchetti dish with its briny essence.
A soup dumpling inspired by Lagasse's trip to China with chef Mario Batali is still in development, but it could surface on future menus here. So could plenty of other dishes under this wide-open approach.
"We stopped trying to put a label on what Meril is," said Avelar. "It's not a French restaurant, or a Japanese restaurant or an Italian restaurant. It's an Emeril restaurant."
424 Girod St., 504-526-3745
Opens Sept. 24
Sun.-Thu., 11:30 a.m.-10 p.m.; Fri. and Sat., 11:30 a.m.-11 p.m.
New Orleans may still be in the thick of summer, but fall events are already gearing up and …
Amid a cluster of construction in the Warehouse District, chef Emeril Lagasse's next restaur…