Two homegrown food concepts with different ideas for New Orleans flavor have each found a new home at a food court that was itself designed to be different.
The food truck Diva Dawg and the caterer/pop-up Black Swan Food Experience are the latest vendors at Roux Carre. This open-air food court opened last year on Oretha Castle Haley Boulevard, the reviving commercial strip in Central City, and it has an underlying mission to develop greater diversify in the ranks of New Orleans restaurant ownership.
Diva Dawg opened its new stand today (Nov. 25). Black Swan is scheduled to debut at Roux Carre on Thursday, Dec. 1.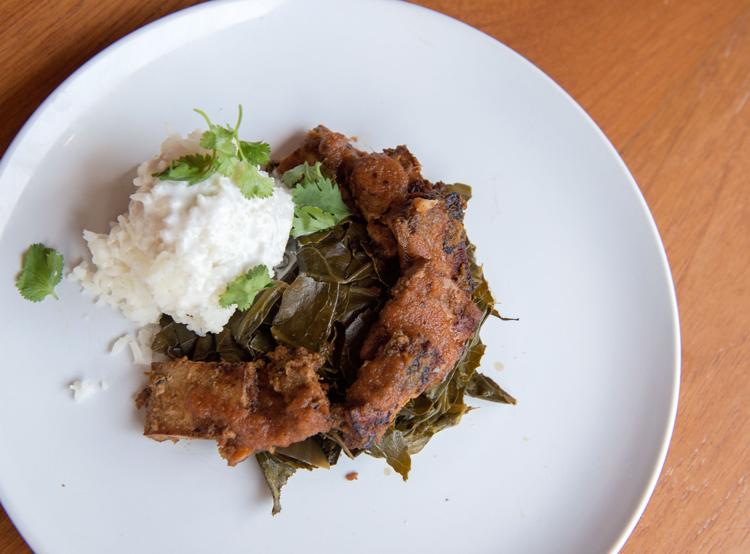 Diva Dawg founder Ericka Lassair serves a menu of hot dogs, sandwiches and snacks recast with Creole comfort food staples. Her signature item is essentially a gourmet hot dog wedded to a red beans and fried chicken plate, with chunks of chicken and a chili made from red beans covering an all-beef link. She serves a "Cajun surf & turf" with alligator sausage and crawfish etouffee, etouffee nachos and vegetarian chili versions of its bestsellers.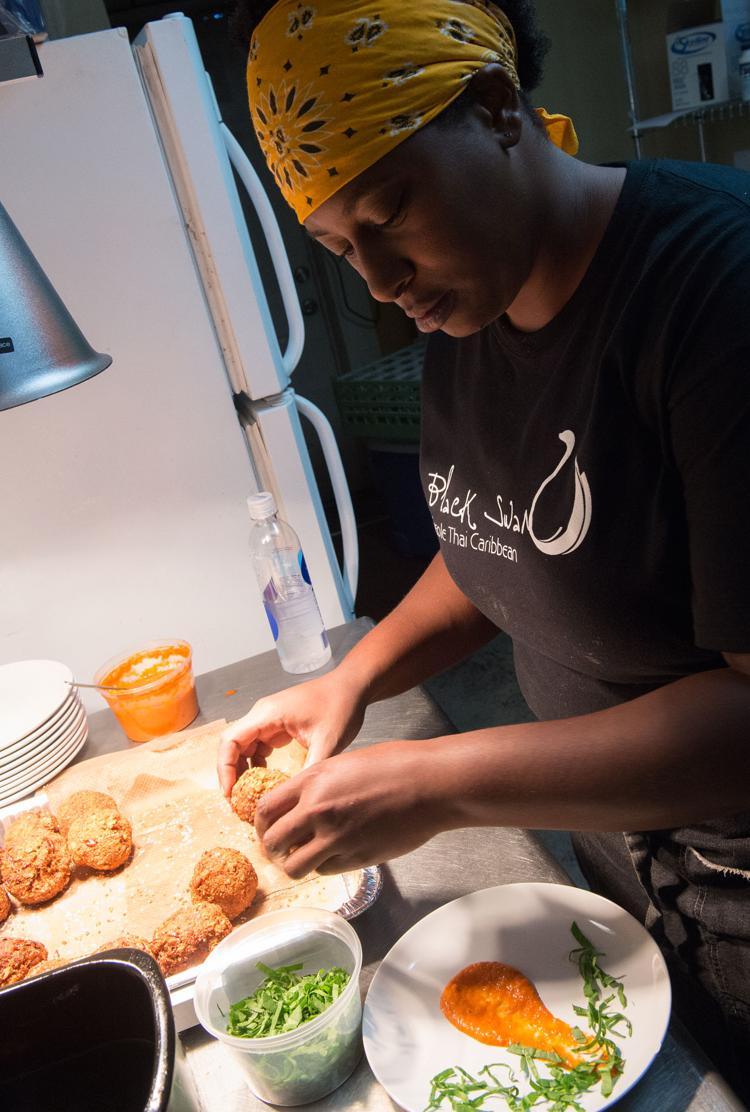 Black Swan Food Experience was started by chef Nikki Wright and Shana Turner, who describe their cuisine as contemporary soul food blending Creole, Thai and Caribbean influences. Avocado fries, croquettes of sweet plantain rolled in pecans and jerk tofu with braised greens with coconut jasmine rice are examples of Wright's cooking.
"We start off with flavors people recognize, it's rooted in tradition, but then we give them something different," said Turner.
Courting change
Both businesses are run by African American women, and that's no coincidence. Roux Carre opened a year ago as a project of Good Work Network, a nonprofit that has long been based in Central City and helps minorities and women build and expand their businesses.
The food court has five stands and a bar built around a central courtyard. Vendors have access to a shared commissary kitchen and classes and coaching from Good Work Network advisers as they develop their business plans. The food court is intended to be an incubator for concepts that will eventually outgrow it.
"We're in the business of putting entrepreneurs in business," said Roux Carre market manager Anthony Cortello. "These are people with the talent, the drive and the desire but they might not have the same kind of backing that other people in the business do. We want to give them a viable start and see them move on to create more jobs."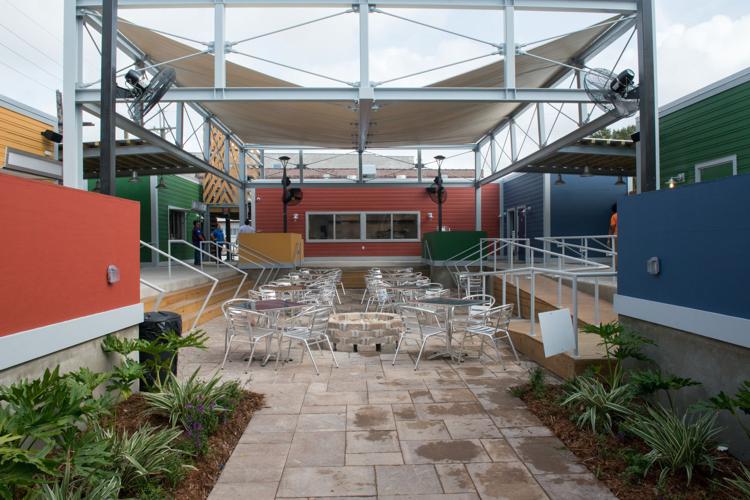 Both new vendors have been developing their businesses on different tracks. Black Swan has built a particular niche working with musicians and other local artists at cultural events around town. Turner said that as she and Wright searched for their own space, the setting and mission of Roux Carre appealed to them.
"We looked at lots of spaces but weren't the right fit and that's not just about money," said Turner. "It's also about what our customer base feels is welcoming and culturally relevant to them. Some people feel Central City is up and coming, some people feel it's an area that they wouldn't venture to. But to our customer base, it's home. It's part of our community. So this really provides us with a platform where we can serve the people who have helped us grow."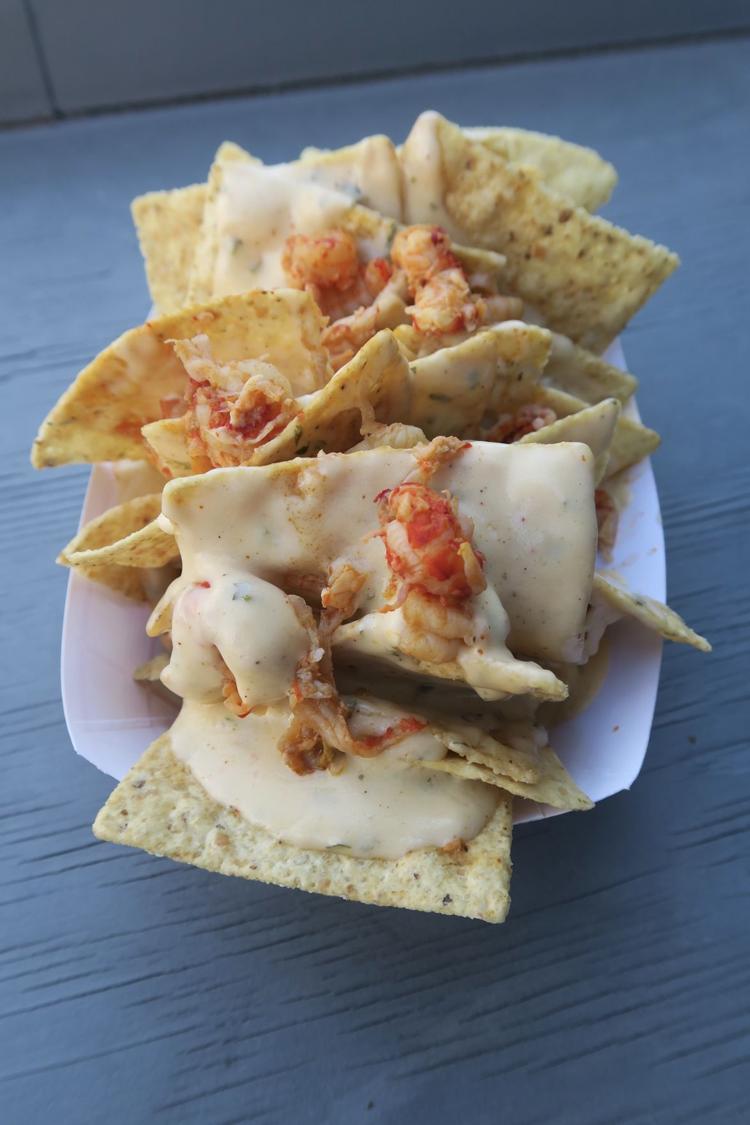 Diva Dawg first opened in 2012 as a traditional storefront eatery, but it closed a year later. Rather than throw in the towel, Lassair was able to pivot her business plan with a food truck and Diva Dawg was reborn as part of the city's mobile food vendor scene.
A graduate of Southern University, she chose this weekend to open at Roux Carre to coincide with her school's appearance in the Bayou Classic. This week also marks three years since her painful decision to close her original restaurant.
"It's a little scary, because I know how things can go, and I've been there before," Lassair said. "But even when I had to close I knew it wasn't over and now this feels like I'm building and adding something here." 
Diva Dawg and Black Swan Food Experience will continue their gigs and appearances outside Roux Carre. At the food court, they join three more eateries that debuted here last year and are continuing at Roux Carre — Johnny's Jamaican Grill, serving traditional Caribbean dishes, Estralita's Express for downhome Creole cooking, and the Pupusa Lady, which serves Central American specialties like ceviche and, naturally, pupusas.
At some point, New Orleans gets so darn hot you're ready to let someone else do the cooking.…
The two new vendors are taking over stands originally run by the Splendid Pig, which served a diverse menu of chef-driven small plates, and the Juice Box, a juice and sno-ball stand from the nonprofit Youth Empowerment Project. Operators of the Splendid Pig have a second eatery called Elysian Seafood at the St. Roch Market across town; while the Youth Empowerment Project is now focusing its youth job-training program at a bike shop it runs nearby.
2000 Oretha Castle Haley Blvd.
Sun.-Thu. 11 a.m.-4 p.m., Fri. and Sat. 11 a.m.-8 p.m.
In its natural habitat of shopping malls and concourses, a food court offers convenience and…
Dining in New Orleans always has been big, but these days, it's been growing and changing li…
The new restaurant 1000 Figs is tiny by nearly any standard, but for proprietors Theresa Gal…