A once-empty lot in the Seventh Ward has sprouted a pair of casual eateries built from recycled shipping containers, with one serving wings and loaded fries and the other specializing in salads and wraps.
Together, the development is called the Box Spot, and it opened last week on the 1700 block of North Claiborne Avenue, at the corner of Annette Street. A grand opening is planned for Wednesday (June 7), at 1 p.m. The Box Spot proprietors are already working on a second edition of the same shipping container concept, this time in Mid-City.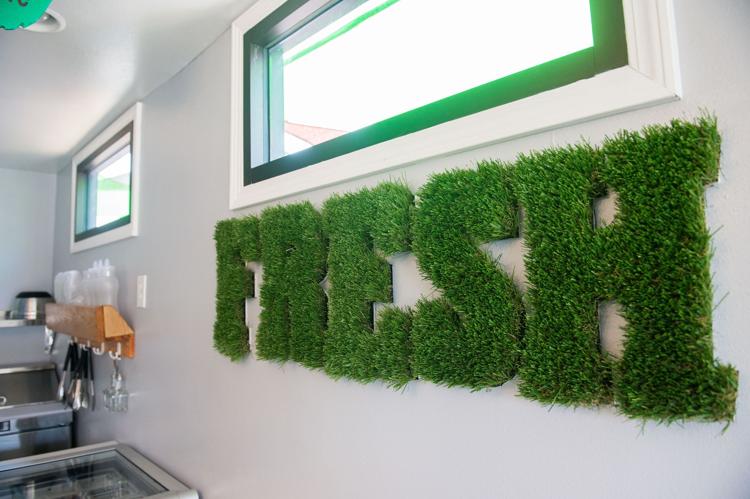 The Box Spot includes J's Creole Wingery (504-309-9444) and the Fresh Side (504-309-8888), each built in its own truck-sized container. They sit parallel to each other, and share a deck in between covered by overhead screens.
"It's different and we like it because it's different," said Austin Duncan, who has developed the Box Spot with his family. "You don't see anything like this around, and I think because it's unique that will be part of the draw."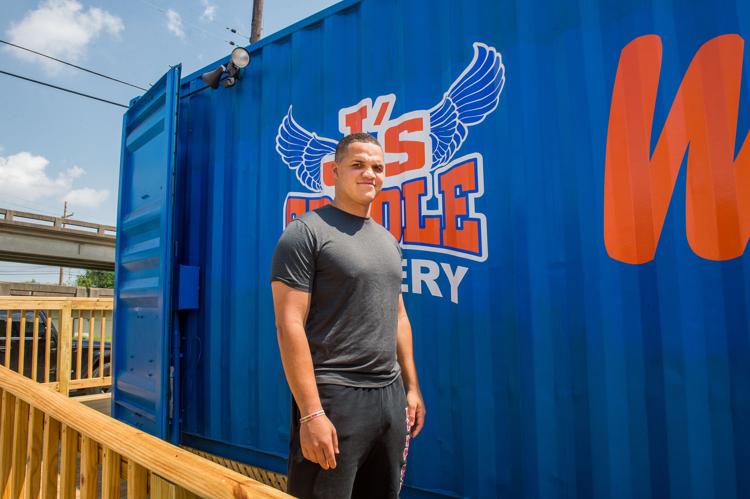 The Box Spot sits a few blocks from Elysian Fields and adjacent to areas that have lately been a hotbed for new and different food and drink concepts.
This one comes from a family with long roots in the neighborhood. The Duncans are part of the family that runs Rhodes Funeral Home, which has a funeral parlor at the opposite end of the block. Austin's parents, Gina and Omar Duncan, also run J's Seafood Dock, a walk-up eatery and oyster bar in the French Market.
The Box Spot's address was once home to Del's Lounge, though that neighborhood bar had been closed for years before a 2011 fire razed its building. With its prime colors, crisscrossed awnings and modern look, the shipping container cluster is an eye-catching new addition to this stretch of North Claiborne Avenue. 
"You see a lot of new trends and ideas in New Orleans right now," said Omar Duncan. ""We started this to bring something a little different and innovative to this area."
Eating outside the box
At the Box Spot, each container encases its own take-out joint, with shared outdoor seating on the deck between them. Swing open the doors and you find wood plank floors, finished walls and wood-trimmed counters with granite tops. The containers are air conditioned and have windows and side doors cut in to bring in more light and give access to the deck.
There's room on the North Claiborne Avenue lot for the Box Spot to grow, and Austin Duncan is planning to expand here in the future with a third eatery for baked goods, ice cream and hand-made ice cream sandwiches.
The real estate listing for 2844 Dryades St. in Central City makes a powerful selling point.
Durable, uniform and ubiquitous, shipping containers have inspired recycling projects and building ideas across the globe, including many different types of restaurant concepts. In New Orleans, retrofitted shipping containers make up the offices and teaching facilities for Grow Dat Youth Farm, a youth development program in City Park. Others have developed containers into New Orleans homes.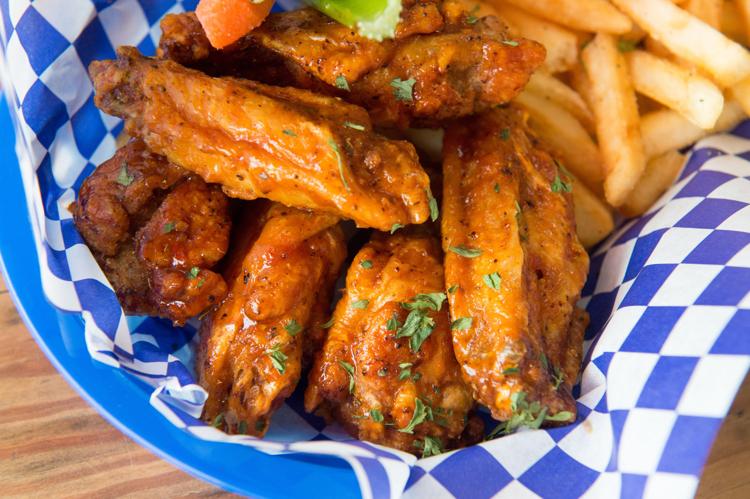 The Box Spot concept is modular, and the Duncans hope it can be replicated, too. Later this year, they plan to develop another Box Spot in Mid-City. This expansion is slated for a lot on the 100 block of North Broad Street, bringing the same design and second locations of the wings and salad shops.
At J's Creole Wingery (motto "We Good Baby…") and Fresh Side (motto "Eat Healthy Honey…") the menus are short and straightforward. On one side of its deck, the Box Spot offers wings, chicken tenders and fries, topped with bacon and ranch dressing or a garlic-parmesan blend. A few steps away, there are build-your-own wraps and salads and a selection of fresh fruit and healthy snacks.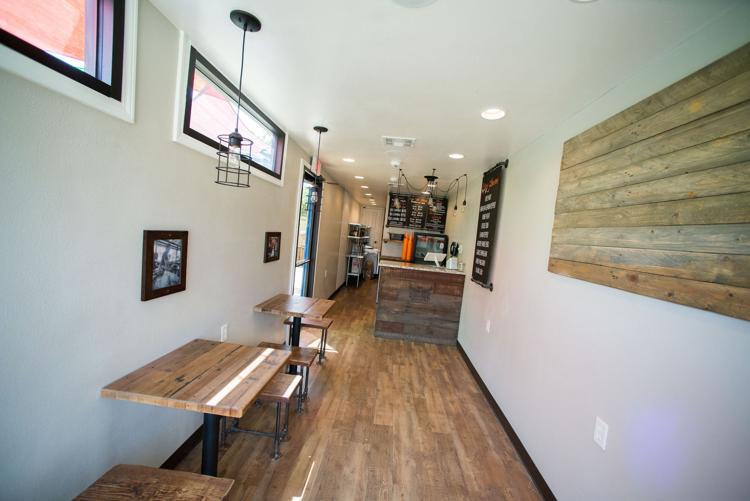 The idea is to cater to different tastes or cravings at the same place, and set a unique scene between the recycled industrial gear and the shared outdoor space.
"We feel like this is a prime location and no one else is doing anything like it," said Austin Duncan. "We're unique and I think it will draw people from all over."
The Box Spot
1700 N. Claiborne Ave. 
J's Creole Wingery, 504-309-9444
Open Wed.-Mon., 11 a.m.-8 p.m. (til 6 p.m. Sun.)
The Fresh Side, 504-309-8888
Open Wed.-Mon., 11 a.m.-10 p.m. (til midnight Fri. and Sat., til 6 p.m. Sun). 
A new cafe has brought a bit of Turkish flavor to the Treme, and it marks a big change for a…
After hitting the streets with a food truck and running a stand in a multi-vendor food hall,…
For a long time, the name "Rampart" has felt way too literal along the edge of the French Quarter.